Atta Pizza Recipe / Wheat Crust Healthy Pizza | Made without oven, Eggless Baking Without Oven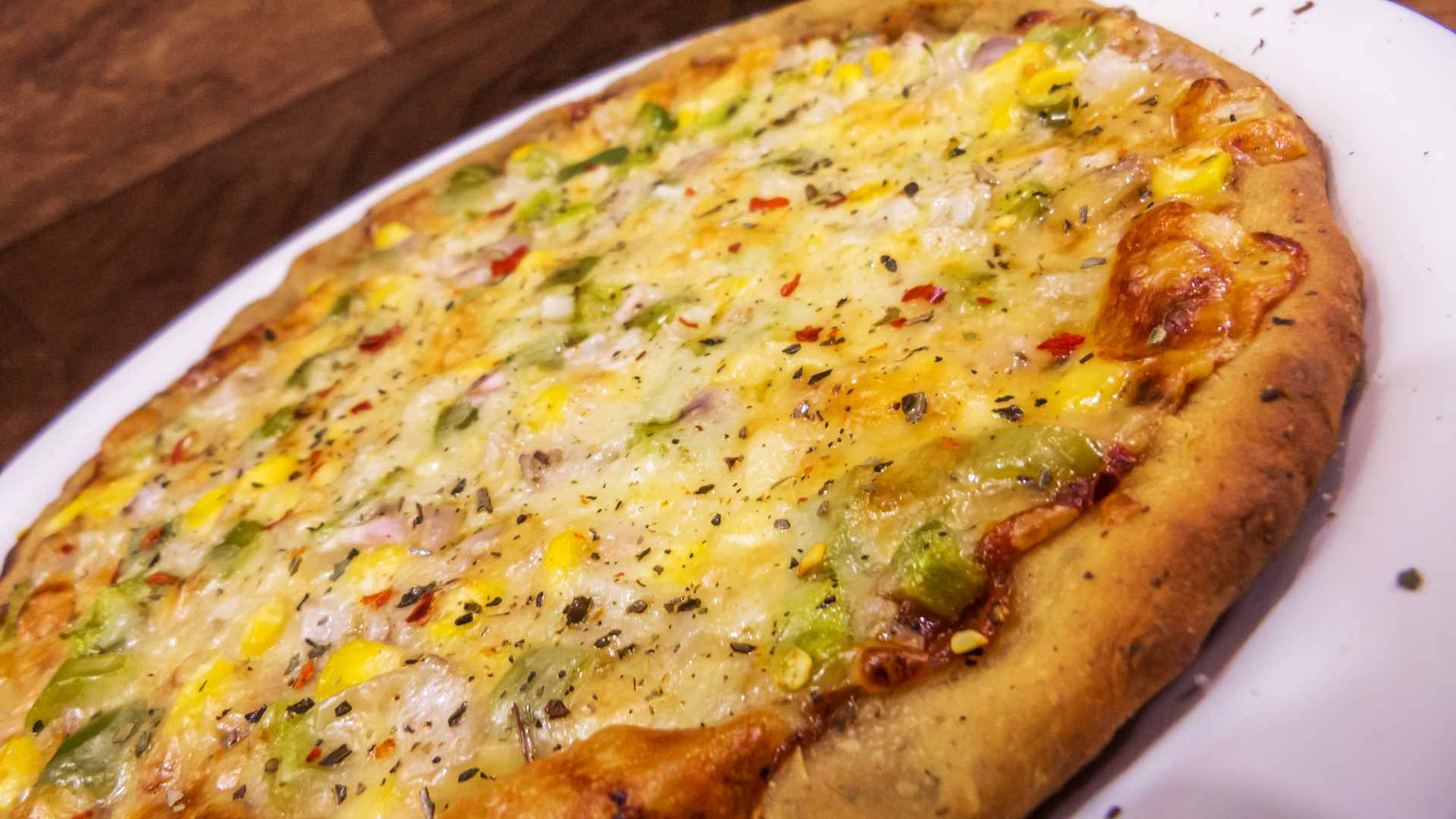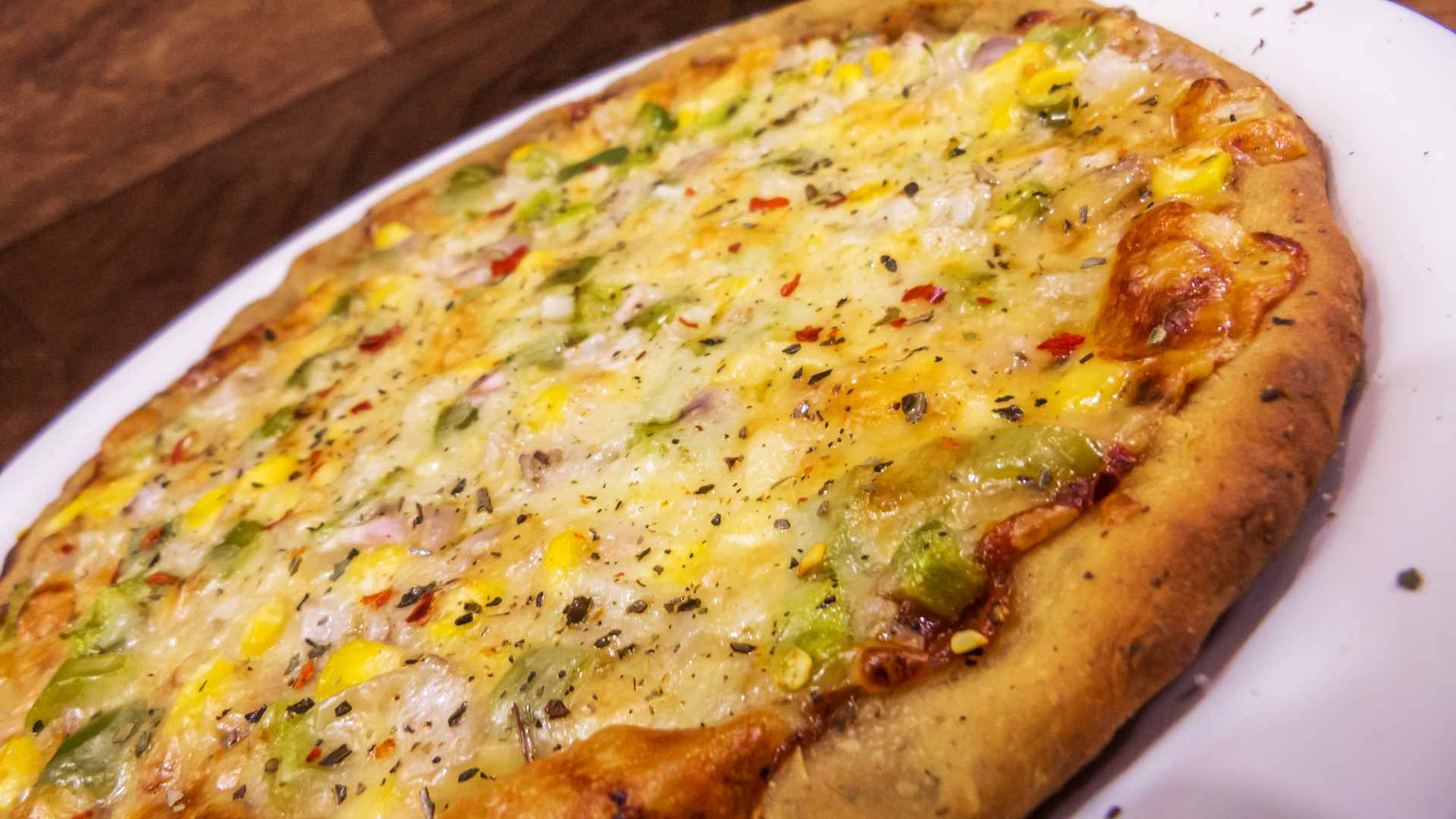 Atta Pizza Recipe / Wheat Crust Healthy Pizza | Made without oven, Eggless Baking Without Oven
INGREDIENTS:
Wheat Flour - 1 cup
Warm Water - 1/2 cup
Olive Oil - 2 tbsp
Mixed Herbs - 1 tbsp
Sugar - 1/2 tsp
Salt - to taste
Yeast - 1/2 tsp
Capsicum - 1/4 cup
Onion - 1/4 cup
Sweet Corn - 1/4 cup
Pizza Sauce - 1/2 cup
Cheese (grated) - 1 cup
Mixed herbs -
Olive Oil -
RECIPE STEPS:
In a bowl add the warm water, sugar and yeast. Mix well and keep aside for 10 minutes.
Add the atta, salt, herbs in a bowl or a kneading plate and mix well. Pour in the yeast mix and knead to a sticky soft dough, if required add more warm water.
Transfer to a oil greased bowl and cover with a damp cloth and keep aside in a warm place for about an hour.
After one hour, heat a gas tandoor/cooker in med-high flame or a oven at 250 C for 10 minutes.
Dust you hands with atta and knead the dough out for a minute. Then roll it dusting atta in between to prevent sticking as thin or as thick as you prefer. I roll it to 26 cm diameter.
In a pizza pan or any bakeable tawa add one tbsp oil and then place the rolled pizza dough and adjust the shape if needed to.
Place the tawa in the tandoor and bake the base for 2 minutes. Wheat crust pizzas have a tendency to have a raw after taste/smell if not cooked well.
Take the base out and spread the sauce, scatter the cheese, onions, capsicums, corn. Season with salt and smear the edges with oil.
Transfer this to the tandoor and bake for 10 minutes in med-high flame.
Pizza is ready, rub the herbs and add those in as well, slice and enjoy!