Eggless Banana Choco Chip Muffins in Cooker ~ Soft and Moist | Eggless Baking Without Oven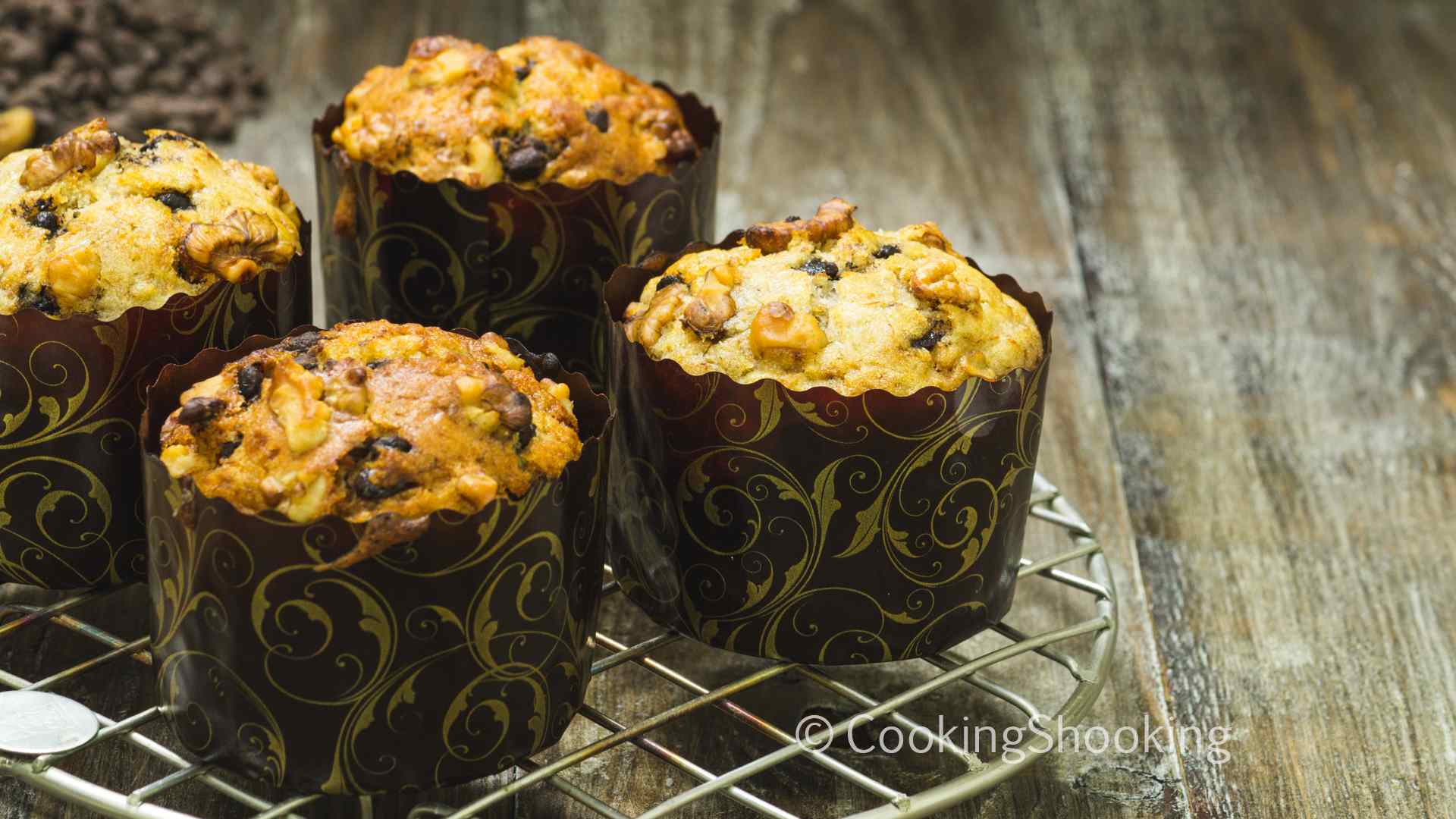 <p>Hey Foodies,</p><br/><p>There are times when you crave for something, and just can't stop yourself.. Happens right?</p><br/>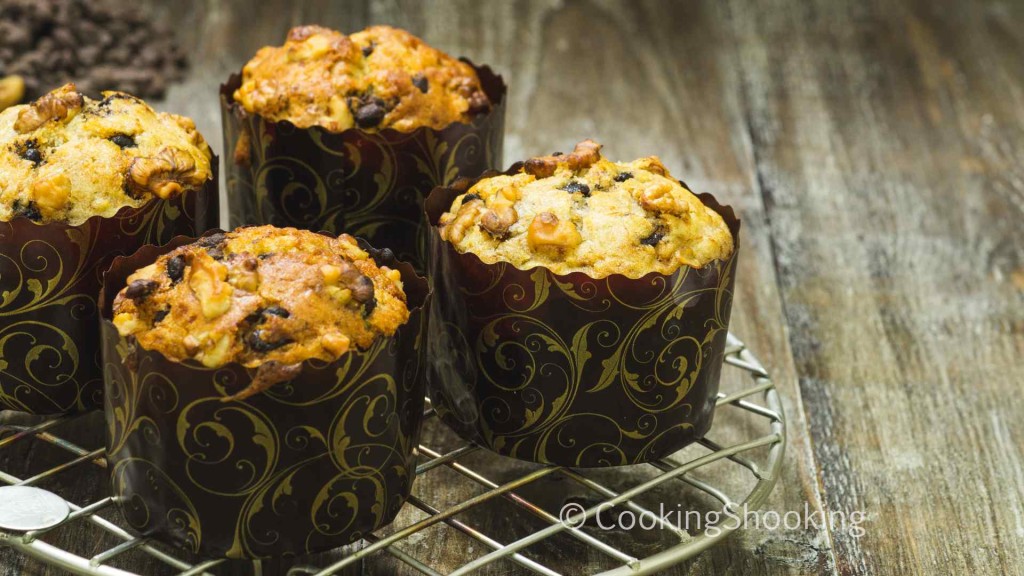 <br/><p>Few days back, a sudden urge to make something with bananas &ampamp; choco chips.. Just a couple hours later, made this and the taste was fantabulous.. Tweaked my </p><a href="https://www.youtube.com/watch?v=jG9hfR8ZdFE&ampamp;index=33&ampamp;list=PL_AoSL-GdrfvXmmgTueARraITQIo_xSnV">Nuts Muffins Recipe</a><p>, and the result was outstanding! Soft and Moist from inside with the chocolate all melting inside, with the crunch of walnuts in the out! :D Let's get baking now, can't resist.. Have to go and bake a batch now :)</p><br/>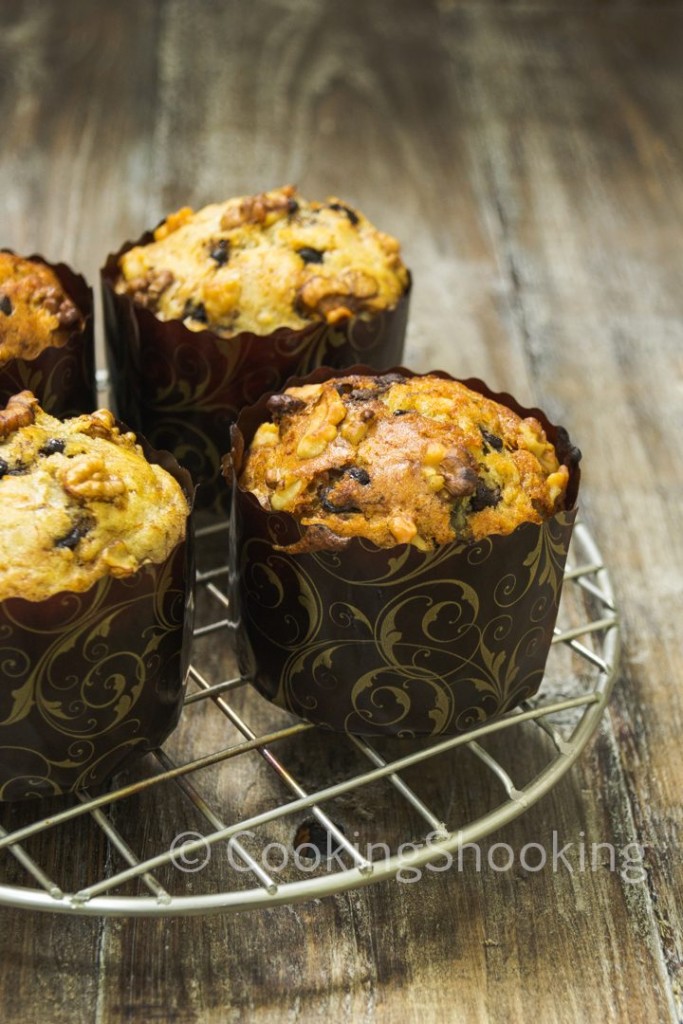 <br/>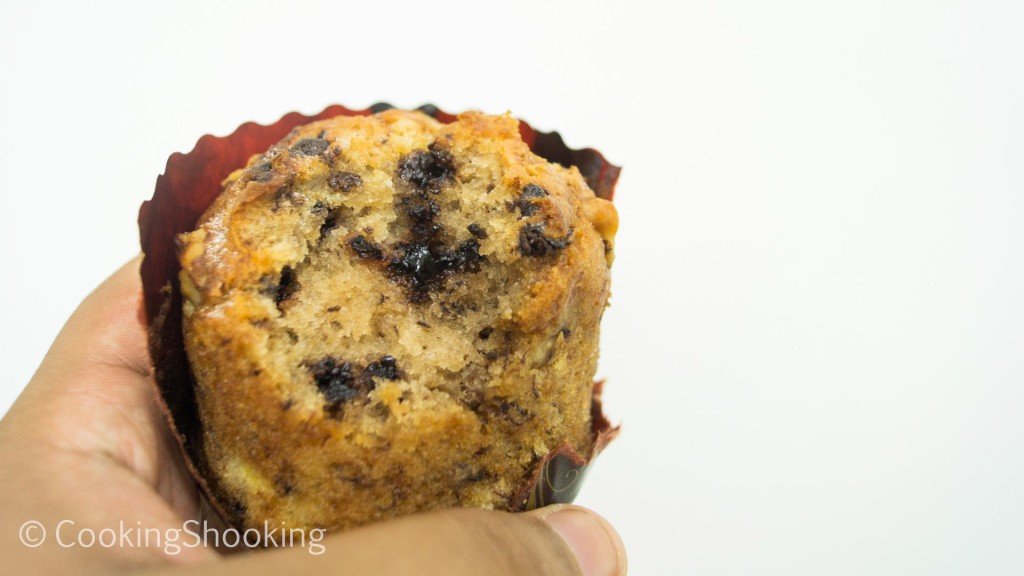 <br/><p>Look, look at that melting chocolate :D You're going to miss a lot, I must say if you don't try this, try it out now! :D</p><br/><p>That's all for today, Thanks!</p>
RECIPE VIDEO
RECIPE CARD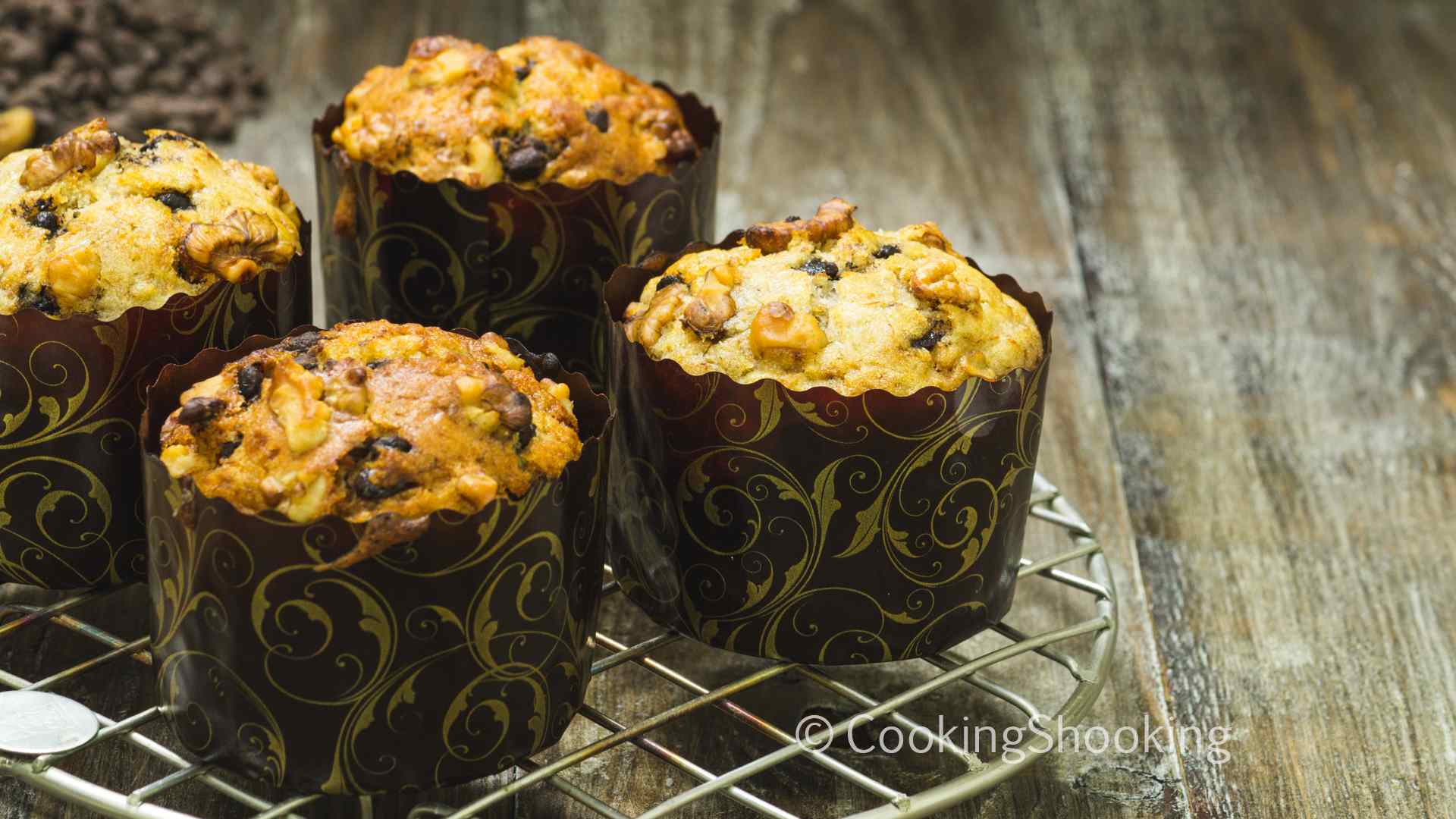 Eggless Banana Choco Chip Muffins in Cooker ~ Soft and Moist | Eggless Baking Without Oven
<p>Hey Foodies,</p><br/><p>There are times when you crave for something, and just can't stop yourself.. Happens right?</p><br/>
INGREDIENTS:
Flour / Maida - 1 cup
Powdered Sugar - 3/4 cup
Oil - 1/3 cup
Banana - 1
Choco Chips - 1/4 cup
Milk - 1/2 cup
Vinegar - 1 tsp
Baking Soda - 1/2 tsp
Vanilla Essence - 1/2 tsp
Wall nuts - few to top (frozen)
RECIPE STEPS:
Start by heating up a cooker in medium flame, add in the 1 1/2 cups of salt, a wire stand and a perforated plate. Cover and let it preheat. For Baking in Oven : Preheat at 200 C for 10 minutes in Bake Mode.
For making the batter, we're going to start by mixing the vinegar in the milk. keep this aside.
In a mixing bowl, add in flour, powdered sugar, baking soda and mix it. Mash a banana using a fork, then measure it, we want 1/2 cup of mashed banana.
Add the mashed bananas, vanilla essence and oil to the milk+vinegar mixture and mix it well.
To the dry ingredients, add in the choco chips and mix. Then pour in the wet ingredients and mix it. No hardcore mixing required, just mix it slowly and gently until everything is mixed.
Pour in the batter to Self Standing Muffins Liners till 3/4 way. Top with walnuts(or choco chips) and place in the cooker and quickly cover. Bake in medium flame for 18-20 minutes. Check at 18 minutes with a toothpick, if its clean alright if not, bake for a couple mins more. Enjoy Warm! :)
For Baking in Oven, bake at 190 C for 18-20 mins. Enjoy Warm! :)
RECIPE NOTES :
Usual Difference Between Self Standing Muffin Liners - Normal Cupcake/Muffin Liners : 1:3. This recipe will make 4 Muffins in the Self Standing ones, 12 in the normal sized.<br/>Browning in Cooker : The muffins can very well brown in the cooker, but the issue is the choco-chips/walnuts at the top can burn &ampamp; smoke which can get awry. Don't worry, you can bake this in Medium-High flame for 20 minutes and you will get browned muffins. I have done that earlier in my trials, in my trials I used to top with choco chips and they would smoke, but it wont happen with walnuts. So feel free to bake in Med-High Flame for 20 minutes. :)<br/>Other reason I like light colored/golden ones - The brown/darker top ones have a slight firmer top and a slight not so moist inside..