Eggless Brownies Recipe | Easy, Eggless Baking Without Oven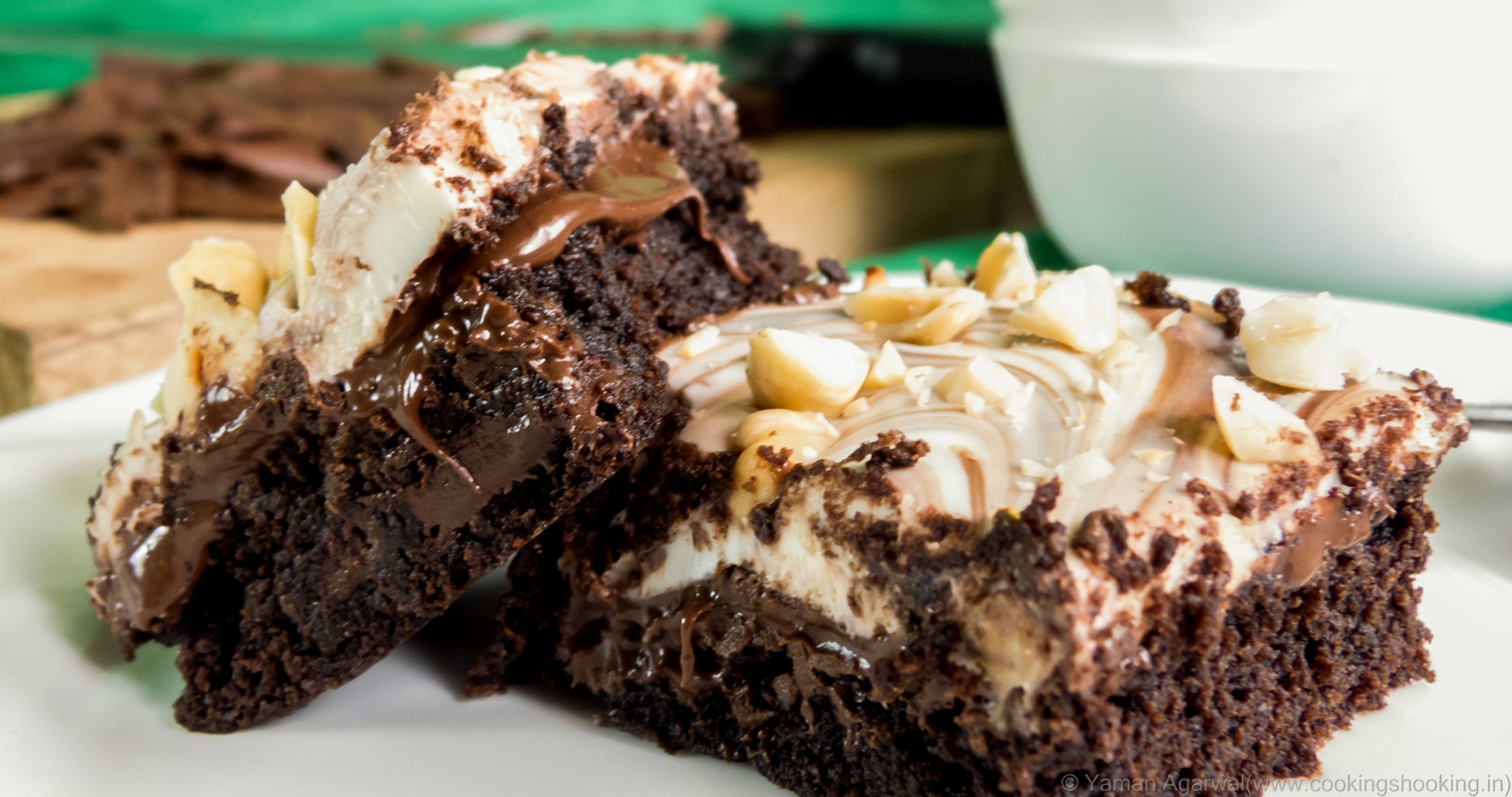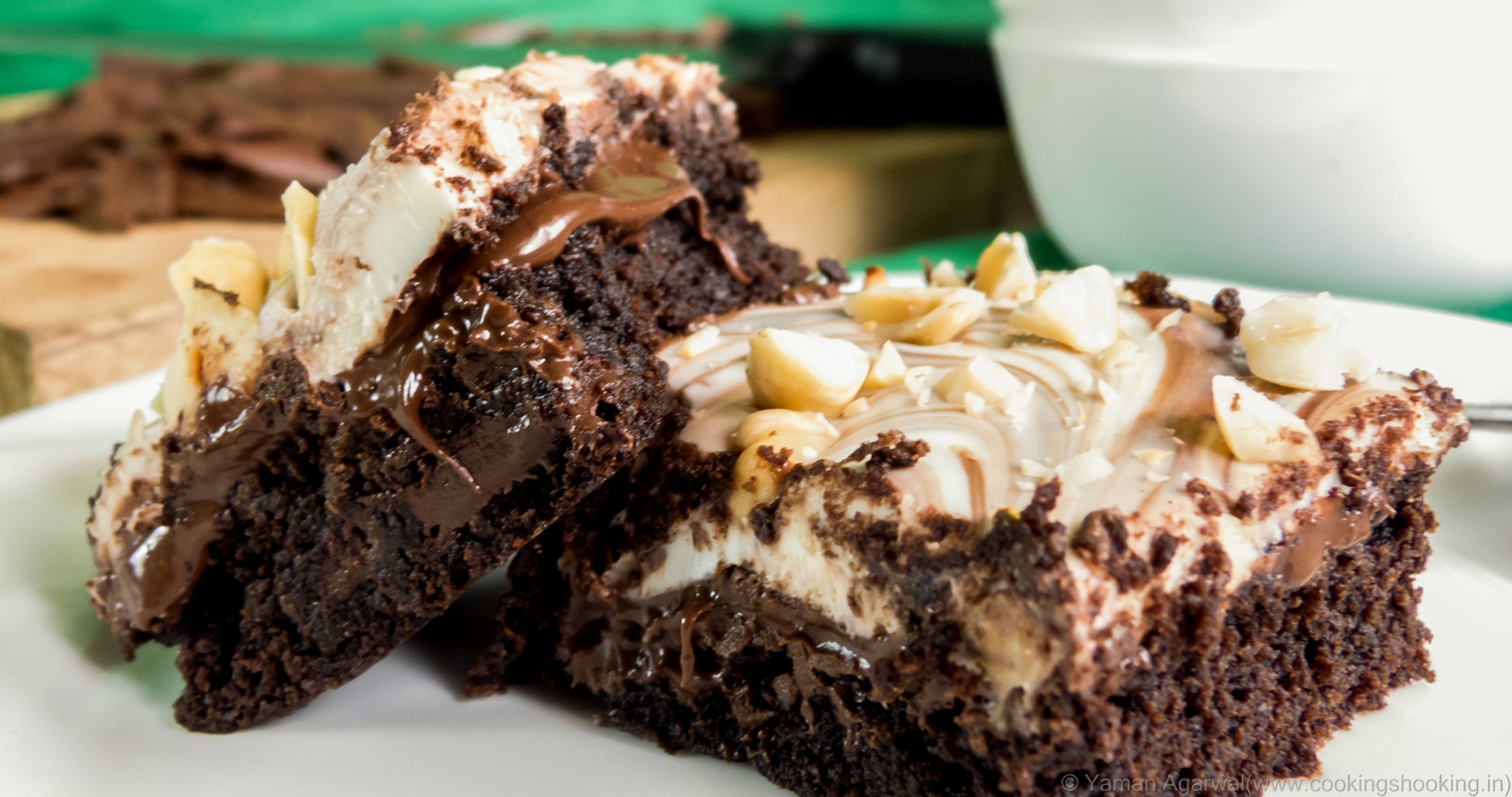 Eggless Brownies Recipe | Easy, Eggless Baking Without Oven
INGREDIENTS:
Cocoa Powder - 6 tbsp
Dark Chocolate - 1/3 cup
Butter - 1/2 cup
Yogurt - 1/2 cup
Plain Flour - 1/2 cup
Powdered Sugar - 1 cup
Baking powder - 1 tsp
Coffee - 1/2 tsp (dissolved in 2 tsp of water)
Vanilla Essence - 1 tsp
Salt - 1 1/2 cup to bake
RECIPE STEPS:
Take a big cooker or any huge vessel(which has a diameter of over 9", and a good height) and add the 2 cups of salt, a wire stand and a perforated plate. Or simply use an gas tandoor. Dont add anything if using gas tandoor.
Heat the tandoor/vessel/cooker in medium flame.
In a mixing bowl, add the butter and sugar. Whip well to ensure its creamy and fluffy.
Add the coffee and vanilla and half of the yogur, whisk for another minute. Add the half of the flour mix mix well. Add the rest of yogurt and flour mix(save a tsp of flour mix). Mix well.
Sprinkle the saved 1 tsp of flour mix in the chopped chocolate. Add this to the batter and mix well with a spatula.
Grease a 8" Cake tin with butter, stick a butterpaper which is bigger than the tin and then butter it well then sprinkle 1 tsp of maida/plain flour to it.
Add the batter to the cake tin and spread well with a spoon. Transfer this to the hot tandoor/cooker/vessel and bake for 30-35 mins in medium flame.
The edges would be firm and the center would be little gooey, that's when take it out and let it cool to room temp. Lift the butter paper out and cut and enjoy if you wish to enjoy plain or pour the melted chocolate and swirl it around for the marbled effect. Also sprinkle hazelnuts/anynut for extra goodness! ENJOY!