Cabbage Sambharo Recipe | Fafda Condiments | Gujarati Cuisine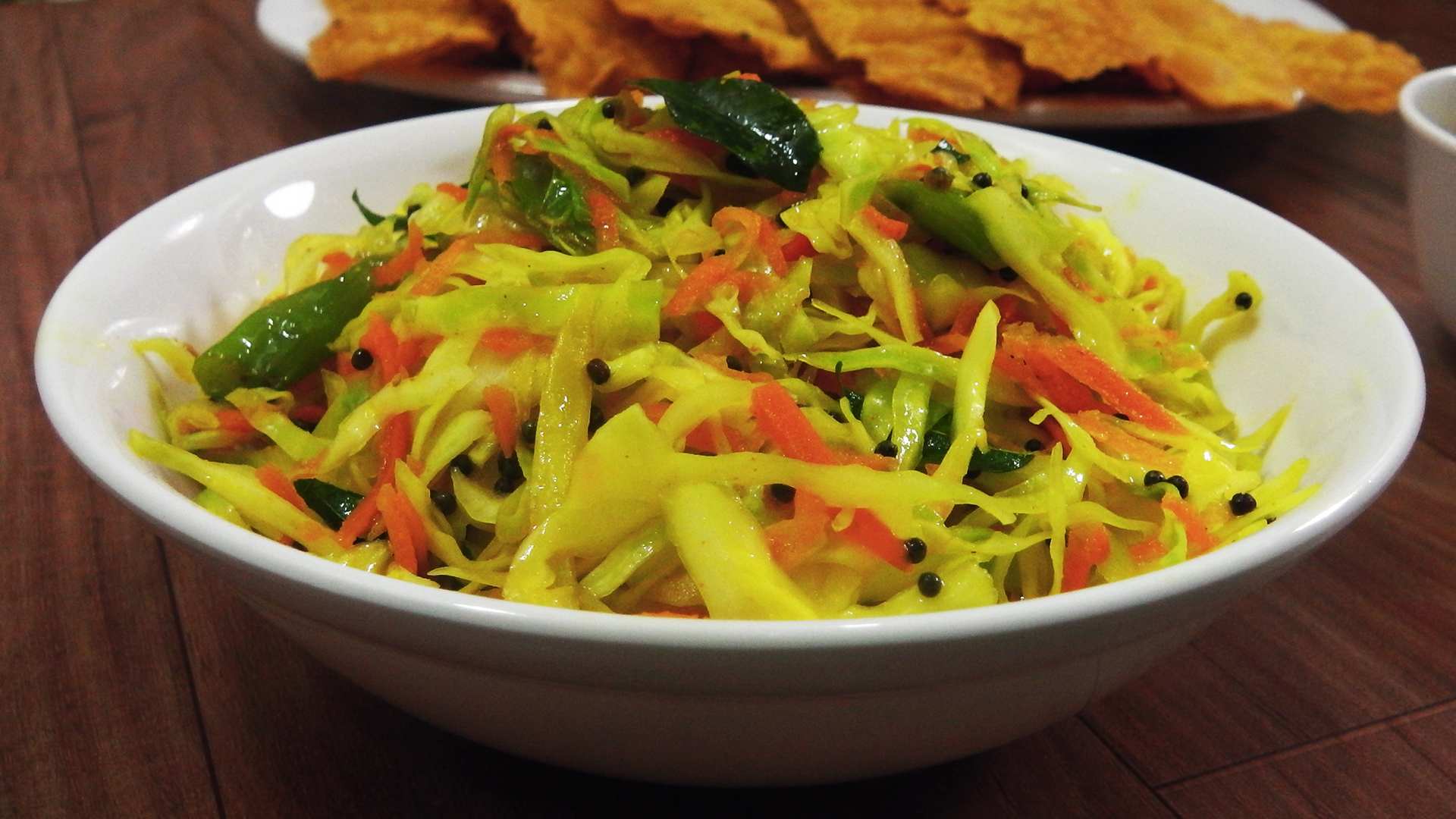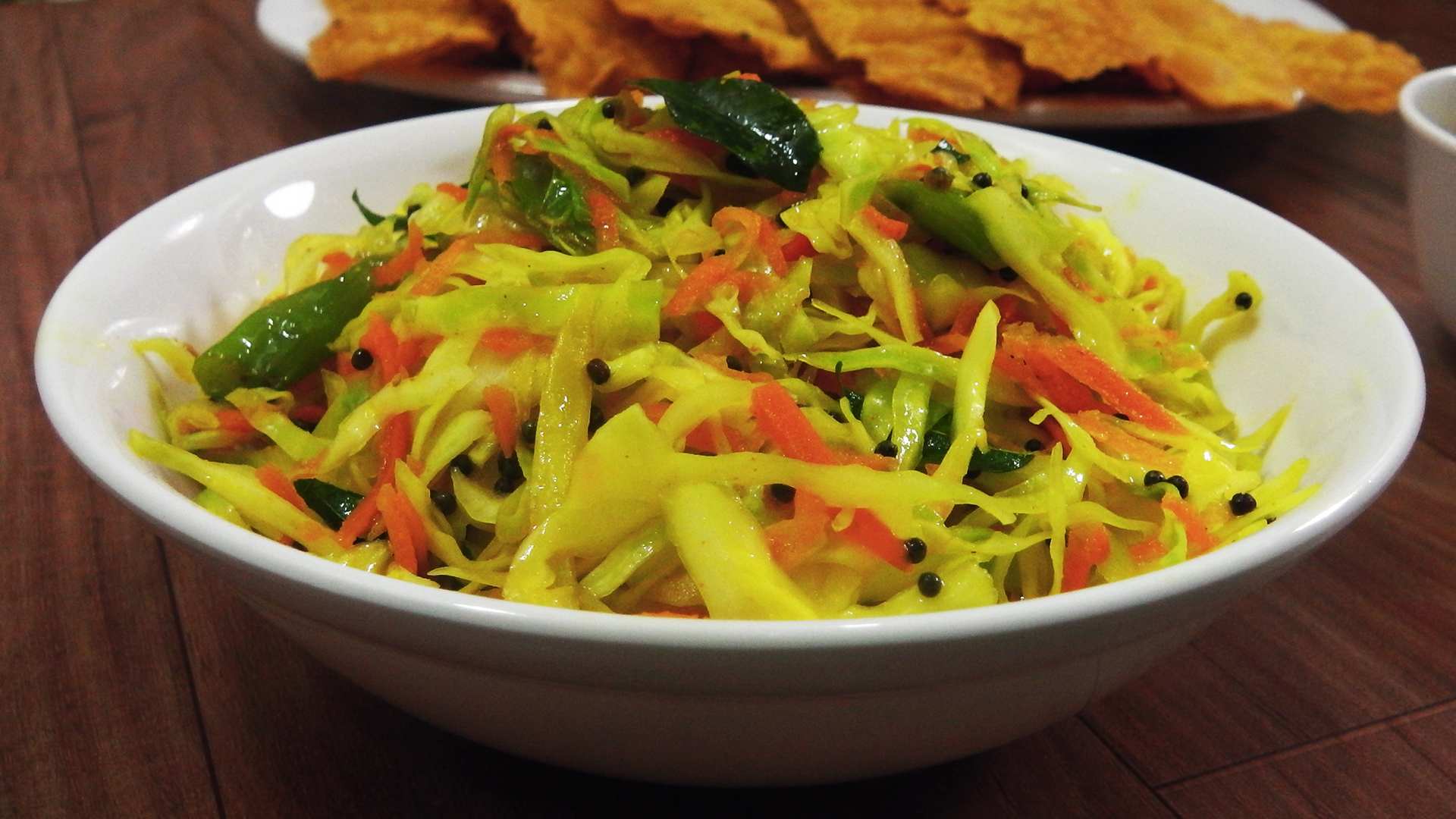 Cabbage Sambharo Recipe | Fafda Condiments | Gujarati Cuisine
INGREDIENTS:
Cabbage - 2 cups (chopped)
Carrot - 1/2 cup (grated)
Curry Leaves - 5 - 6
Green Chili - 2 - 3 (chopped)
Turmeric - 1/2 tsp
Mustard - 1 tsp
Sugar - 1 tsp
Salt - to taste
Lemon Juice - 1 tbsp
Oil - 1 1/2 tsp
RECIPE STEPS:
Heat up the oil, temper the mustard. Once crackles, add in the chili and curry leaves.
Lower the flame to the lowest or switch off the flame. Proceed by adding the turmeric, cabbage, salt, sugar, lemon juice. Basically everything.
Stir around nicely and serve!
RECIPE NOTES :
Do not cook this, If it cooks even a little bit. the cabbage will leave the moisture and will turn soggy/soft. We want the crunchiness from it.. I prefer to switch off the flame right after i add the cabbage..