Carrot Cake Recipe in Cooker | Eggless Baking Without Oven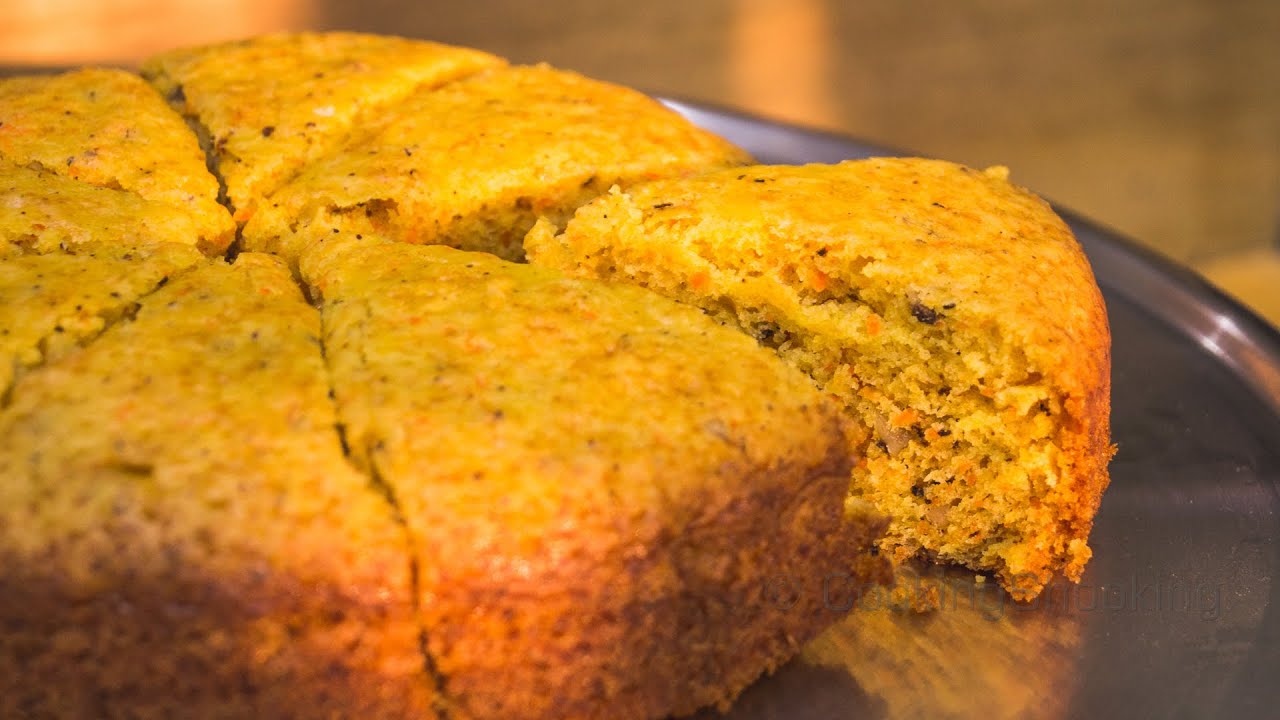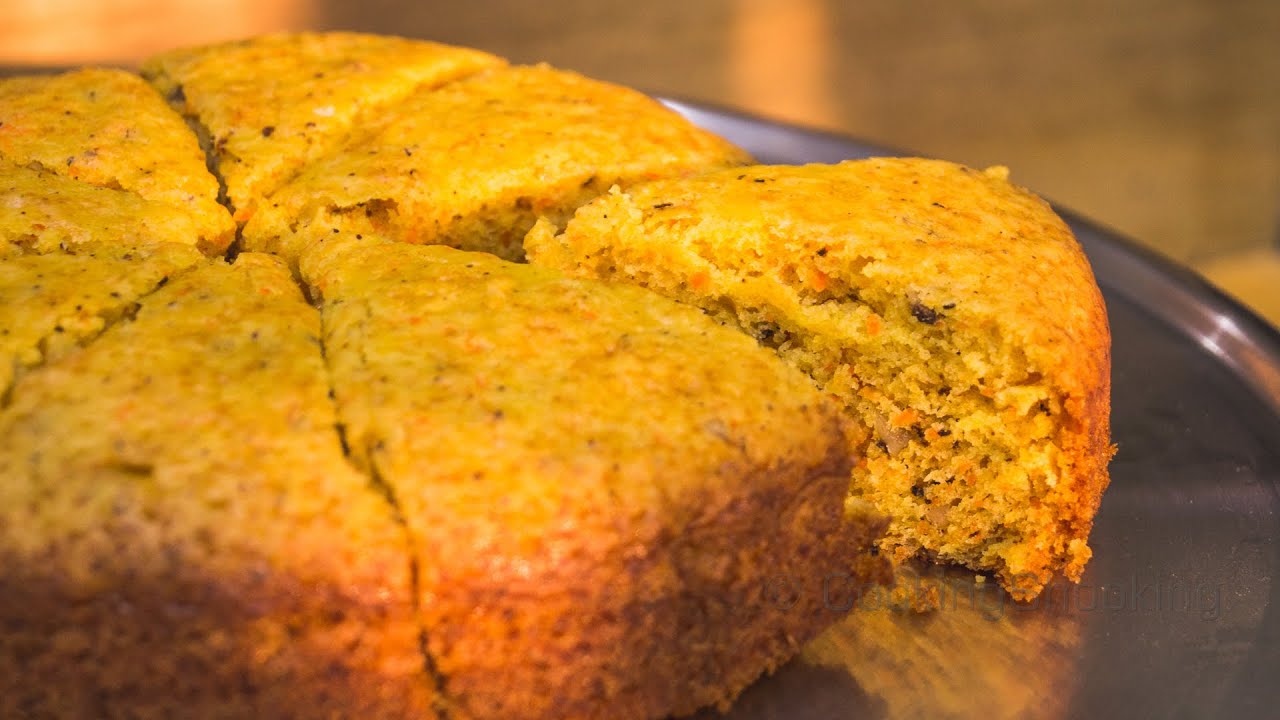 Carrot Cake Recipe in Cooker | Eggless Baking Without Oven
INGREDIENTS:
Flour - 1 cup
Carrot (grated) - 1/2 cup - 3/4 cup
Sugar - 2/3 cup
Salt - a pinch
Baking Soda - 1/2 tsp
Baking Powder - 1/2 tsp
All Spice Powder - 1/2 tsp
Salt (to bake) - 1 1/2 - 2 cups
Yogurt - 1/2 cup
Oil - 1/4 cup
RECIPE STEPS:
Start by heating a cooker with - 2 cups of salt, over that place a wire stand and a perforated plate. Cover and let it preheat.
In a mixing bowl, add flour, powdered sugar, baking soda, baking powder, salt(a pinch), all spice powder, walnuts & whisk all well together.
In another bowl jug mix - yogurt & oil. Whisk together to combine.
Grease a 7" cake tin with oil, or a bundt pan of the same size.
Pour the wet mixture, to the dry ingredients mix, also add the grated carrot and mix to combine all together. If the batter too thick, you can add a couple tbsp(s) of milk. It was good & dropping consistency for me.
Pour the batter in the cake tin, and place inside the cooker. Try to keep in center for an even bake. Keep the flame low-medium and bake for 20-22 minutes.
Check the cake with a skewer after 20 minutes by poking it in. If it comes out clean, its ready. If not, keep for some more time.
Take the cake out of the cooker, and let it cool. Then using a knife, loosen the edges, and take the cake out. Serve with a dusting of powdered sugar or frost it with some cream cheese frosting and Enjoy the amusingly light & spongy carrot cake with tea, coffee or just as it is!
RECIPE NOTES :
1. You can use upto 1 cup of grated carrots. <br/>2. Nuts can be added upto 1/3 cup. <br/>3. If you don't have all spice powder, you can also add some nutmeg &ampamp; cinnamon powder or our very own garam masala.<br/>4. I had a small 5.5" bundt pan so i used a normal 7" pan cause the bundt pan is too small to accommodate the cake batter. If you have a 7" one or bigger, use that! <br/>5. Time the cake takes to bake will completely depend upon the size of cake tin, shape and also the flame. I used a 7" cake tin, and it was in low-med. Check the cake after 20 mins if you are using the same thing. In case of a 7" bundt pan, it will take about 25 mins.