Cheesy Gujiyas Recipe | Easy & Delicious Indian Snack | Snack ON!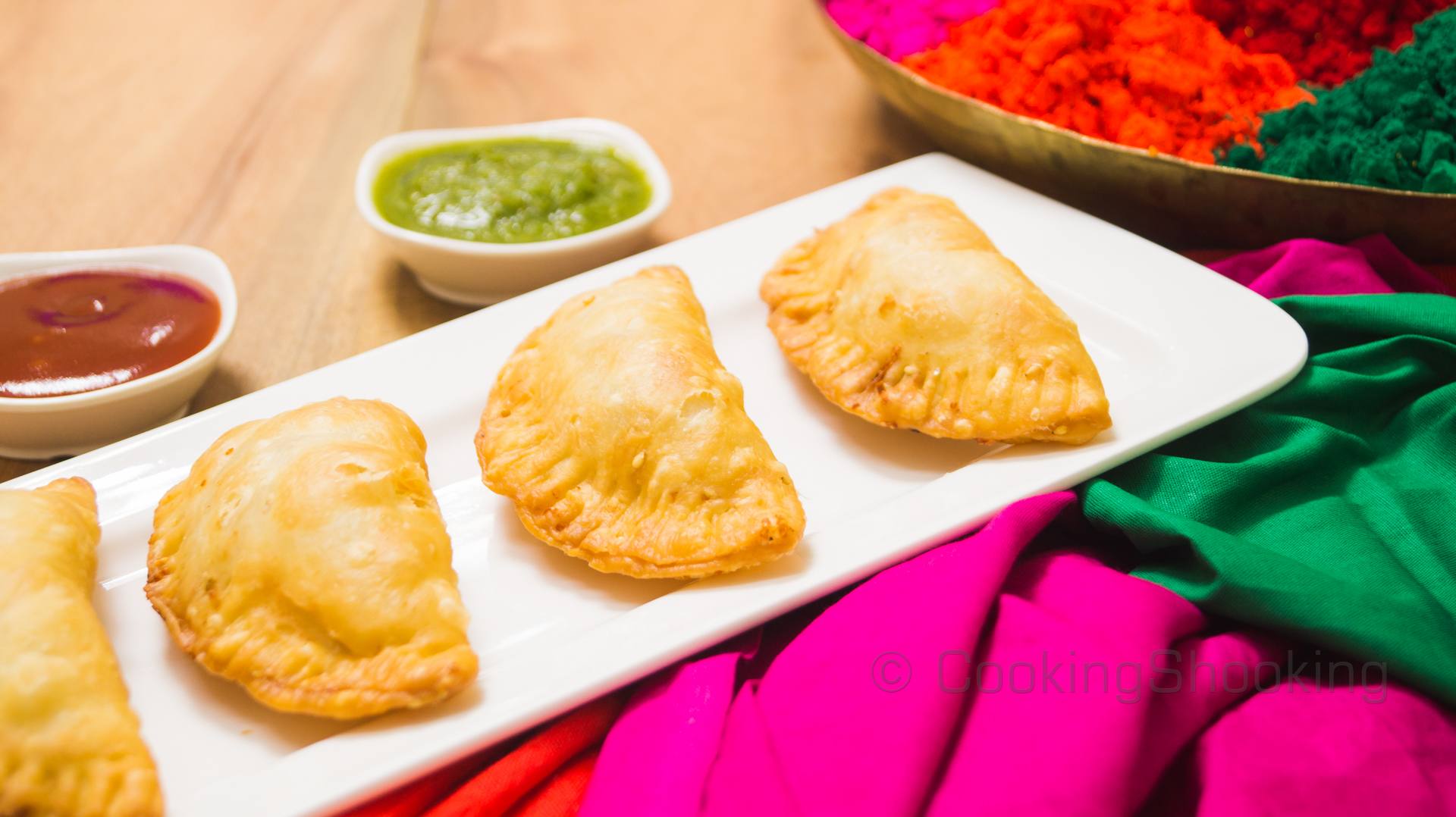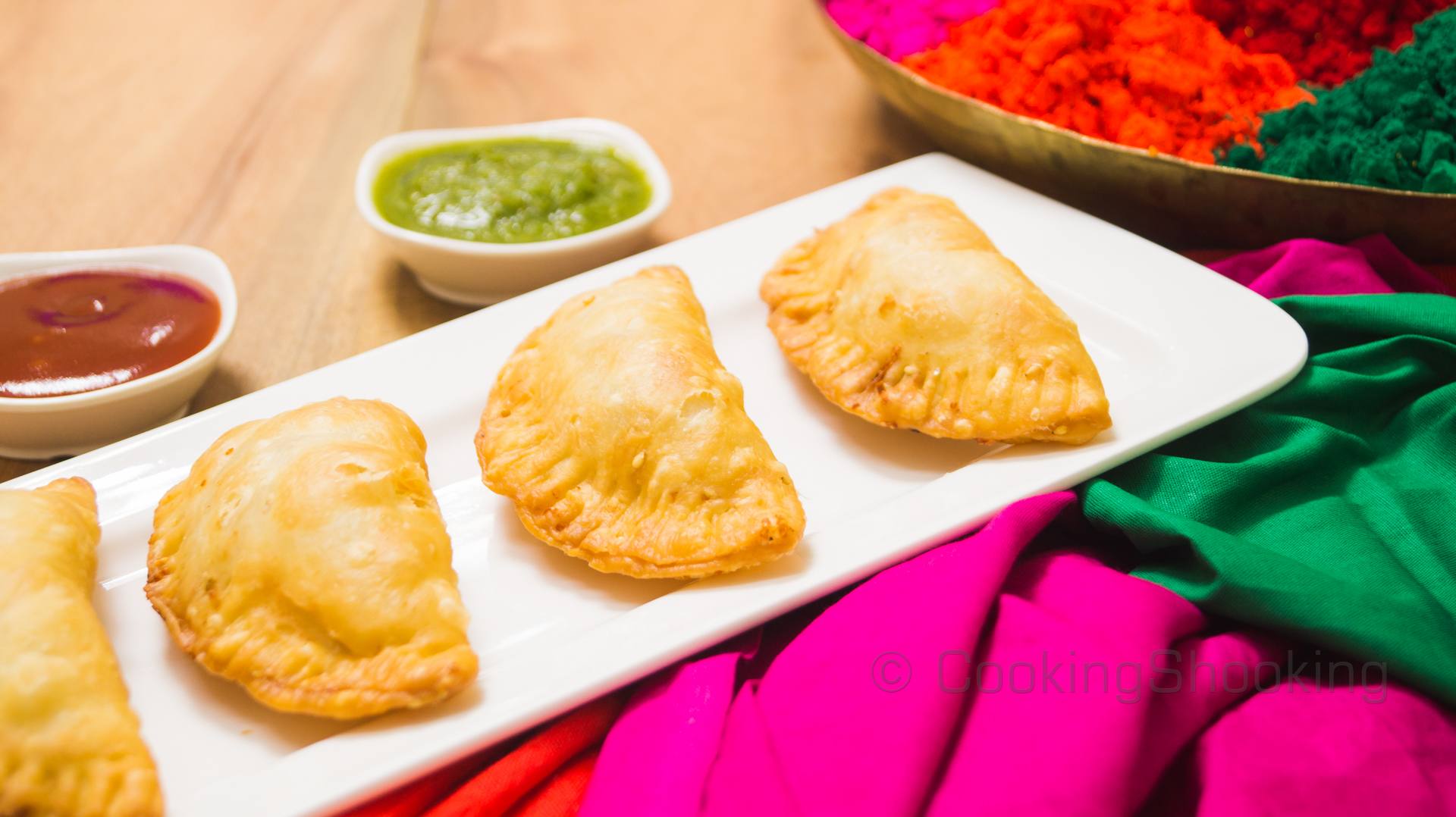 Cheesy Gujiyas Recipe | Easy & Delicious Indian Snack | Snack ON!
INGREDIENTS:
Flour - 1 cup
Oil - 1 1/2 tbsp
Water - to make dough
Salt - to taste
Sesame Seeds - 1/2 tsp
Corn - 4 tbsp
Peas - 3 tbsp
Raisins - 2 tbsp
Toasted Nuts - 2 tbsp
Salt - a pinch
Sugar - 1/2 tsp
Cheese - 3/4 cup
Oil - to fry
RECIPE STEPS:
In a mixing bowl, add 1 cup flour, 1/2 tsp sesame seeds, 1 1/2 tbsp oil/ghee, salt as per taste. Get your hands in and incorporate the oil well with the flour.
Add little water at a time, and make a firm yet pliable dough. Do not knead, just form into dough using sufficient water. Cover and keep aside for 15-20 minutes.
For Stuffing
Mix - Cheese, Peas, Corn, Raisins, Toasted Nuts, 1/2 tsp sugar, a pinch salt. Keep aside.
Divide the dough into 8 equal portions. Heat up oil for deep frying.
Take a portion of the dough and start rolling, Roll it to about 3.5" - 4" diameter. Apply water in the rim and put in a good tablespoon and half of stuffing or more. Gather the edges from one side, and shape it to a half moon(something like a hand pie or calzone in looks). Crimp the edges by folding or using fork. Make all in similar way.
Fry these in medium flame, until golden brown. Get them down to a kitchen tissue to absorb excess oil and serve hot! Enjoy!!
RECIPE NOTES :
Recipe for Green Chutney: Take a bunch of coriander leaves, 1/2" ginger, 1 green chili, 1 tomato, salt to taste, 1/2 tsp cumin seeds and blend to a paste. Enjoy!