Chenna Recipe | Indian Cooking Basics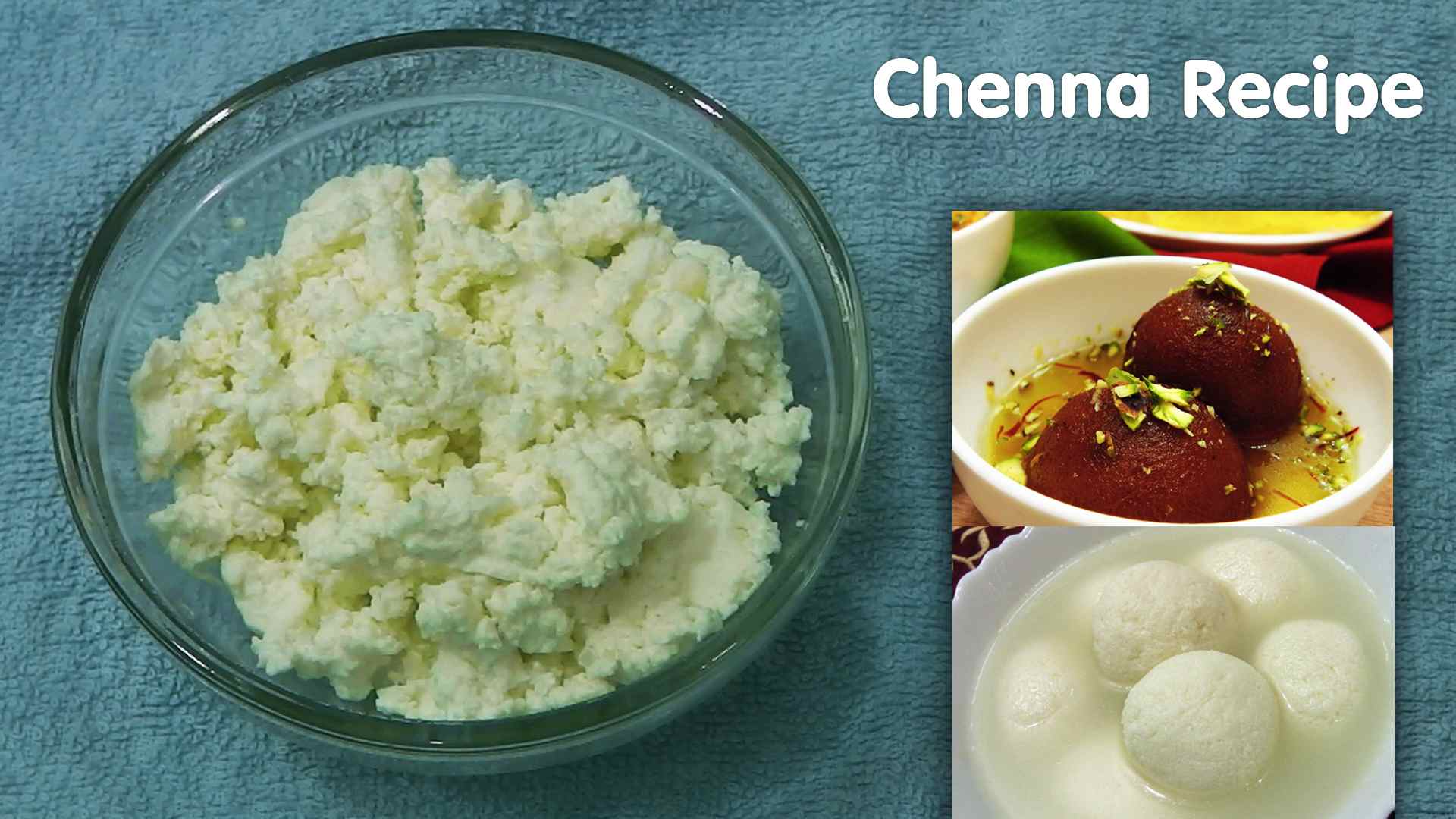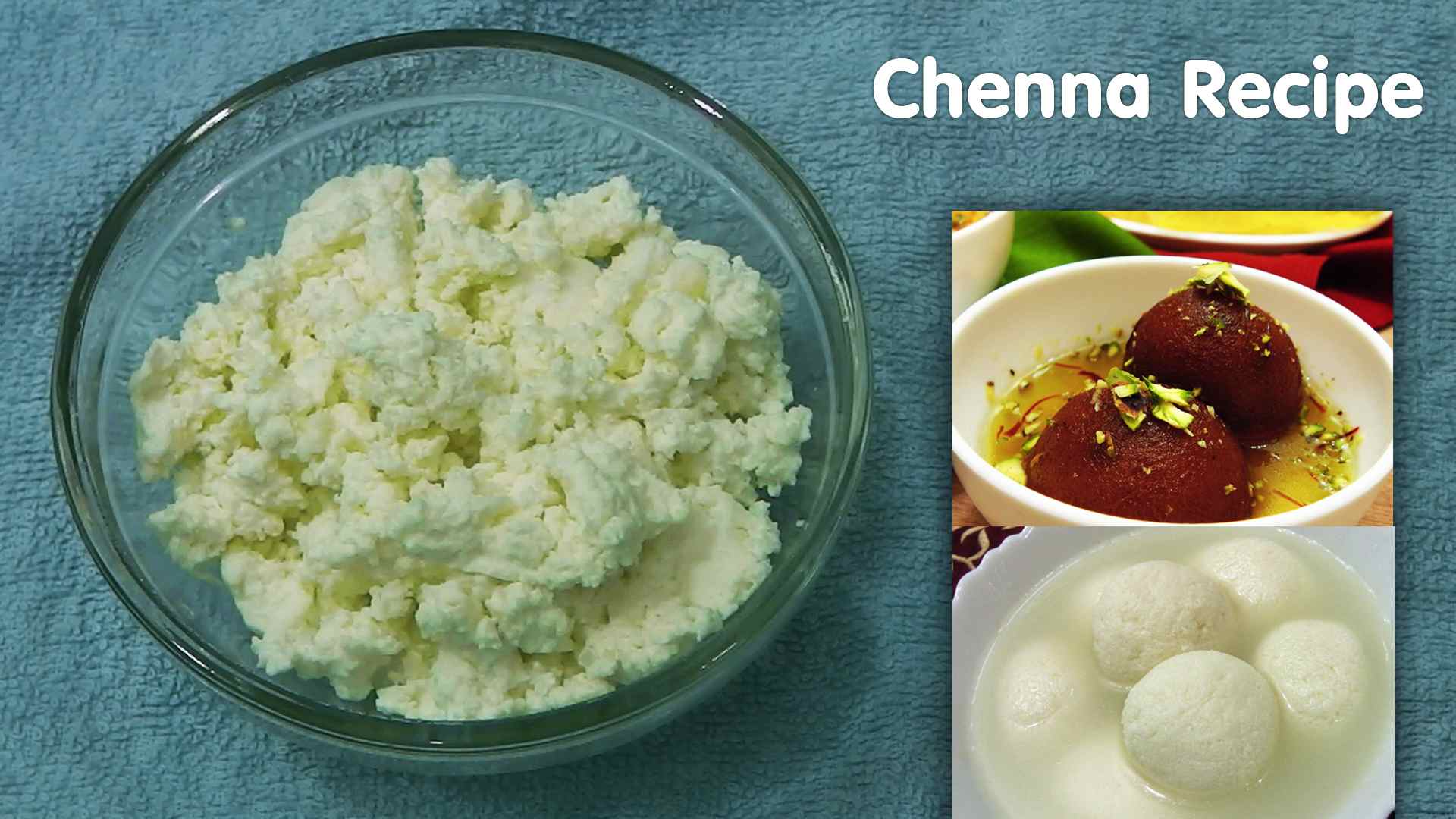 Chenna Recipe | Indian Cooking Basics
INGREDIENTS:
Full Cream Cow Milk - 500 ml
Lemon - 1
RECIPE STEPS:
Take milk, and boil it in medium flame stirring occasionally to prevent the cream from separating. As it boils, switch off the flame and then keep stirring until 30 secs or so.
Now gradually add the lemon juice. Add 2 tsp at first then stir for 20 secs or so, then keep on adding 1 tsp and stirring until it curdles. If you add excess lemon juice it can lead into stiff/chewy/hard chenna.
Take a bowl, keep a strainer/colander on top of that and then line a wet cheese cloth/muslin cloth. Wet cloth will not wobble/move. Strain the chenna as soon as possible. if you keep the chenna sitting there it can get chewy/hard.
Now add about 1 cup or more of cold water to the chenna. This will cool the chenna also will get rid of the pungent lemon smell.
Gather the sides and then squeeze water slowly.. Dont add much pressure. Squeeze least amount of pressure... Dont take out all the whey from it here.
Dont throw the whey, see tips/notes!
Hang this in a tap or a kitchen cupboard handle and let the whey drop for a hour or two.
Now open and use as required!!
RECIPE NOTES :
Make sure to stir milk occasionally to prevent the separation of cream. <br/>As soon as it boils, make sure to let it cool for some time or about 1 minute. Then add the lemon juice to curdle. This will make sure that you get soft chenna. <br/>You can use citric acid or vinegar in place of lemon. But lemon works best!!<br/>For making rasgullas, moisture content of the chenna is the main key.. if its wet, they can mix with syrup if very dry they can come out dry.. So make sure to hand it for 1 hour or more and let the chenna moisture drain on its own.<br/>Whey: Guys, trust me this is very versatile.. Dont throw it at all. <br/>Use it as veg stock it any dish, and see the magic. i prefer in sambhar, it takes it to another level.<br/>Make ur pizza, chapati, naan, bread or any kind of dough using this.. <br/>Use this to make Kadhi. <br/>Drink it, its proteinous.<br/>Keep it in counter for 3-4 days that'll make it even sour. Then curdle the milk again using this for even softer chenna.<br/>In all there are many many uses of this whey.. Dont throw it at all!