Choco Bar Recipe - Beat the Heat | Without Ice Cream Maker - Easy, Eggless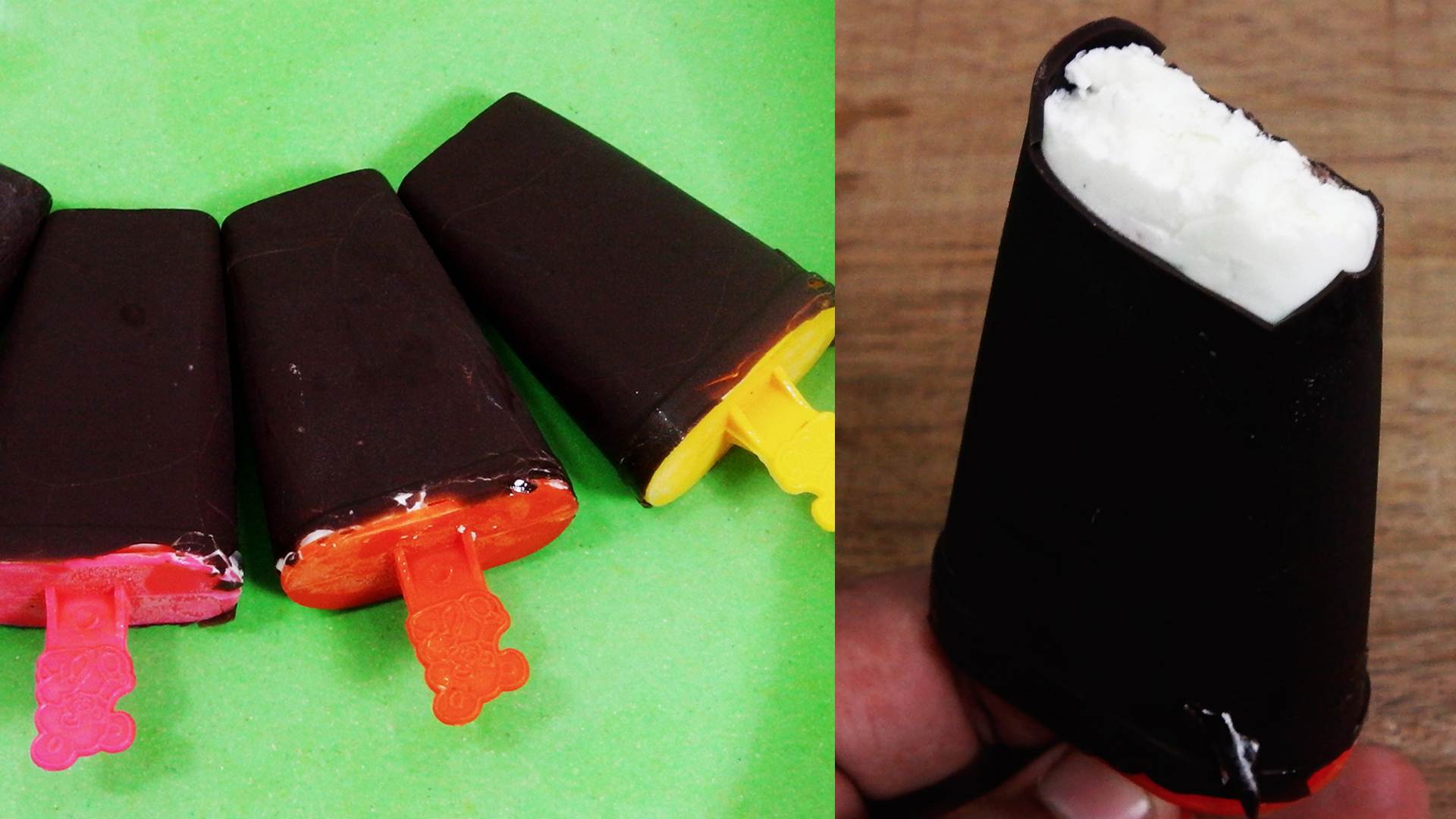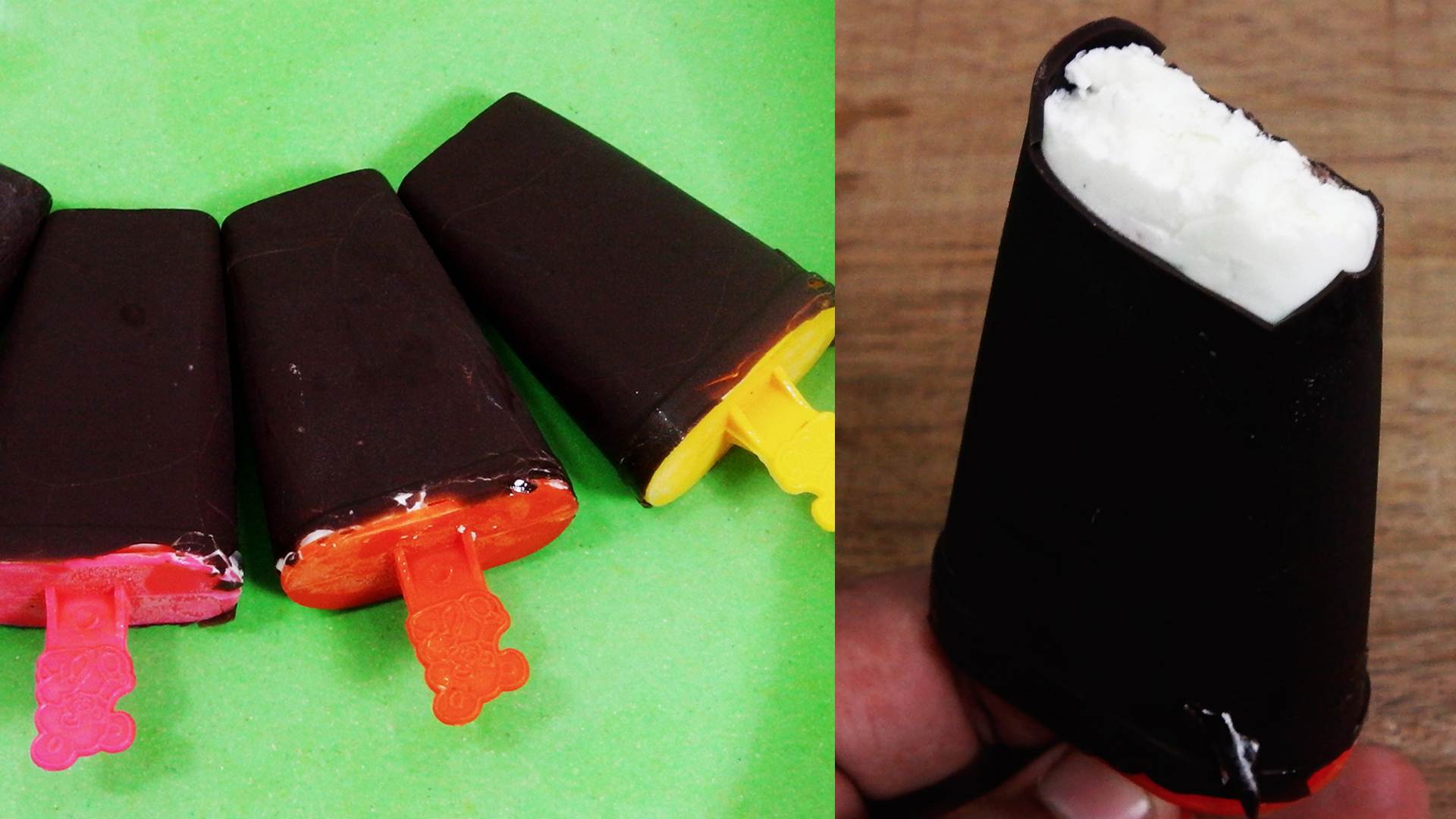 Choco Bar Recipe - Beat the Heat | Without Ice Cream Maker - Easy, Eggless
INGREDIENTS:
Whipping Cream - 1 cup
Vanilla Essence - 2 tsp
Milk Chocolate - 1/3 cup
Powdered Sugar - 1/4 cup
Milk - 1 3/4 cup
Milk Powder - 1/3 cup
RECIPE STEPS:
In a bowl add the whipping cream and whip it to semi stiff peaks. Add the sugar and whip it till stiff peaks.
Add the vanilla and milk powder. Mix well and add the milk. Fold well.
Pop it in the freezer for about 3-4 hours.
In a bowl, add the milk chocolate and place it over simmering water in a saucepan and melt the chocolate.
Take a popsicle mould or a bar chocolate mould and coat the insides of the mould with chocolate. You can use a spoon or a piping bag. Piping bag works better.
Remove any excessive chocolate and pop it in the freezer for 3-4 mins or until the chocolate is set and is chilled.
Spoon the semi frozen ice cream and put in the stick. Pop again in the freezer and let it be in there for 3-4 hours.
When ready to serve, dip the mould in room temp water for 10 seconds and shake the water. Now turn it around and try to take one bar out slowly shaking the handle. Enjoyyyy!
RECIPE NOTES :
I used a mix of Dark and Milk Chocolate. You can add some peanuts to the chocolate and the coat the mould for a nutty bar :)