Choco Cashew Cookies - Famous Bakery Style Biscuit Recipe | Eggless Baking Without Oven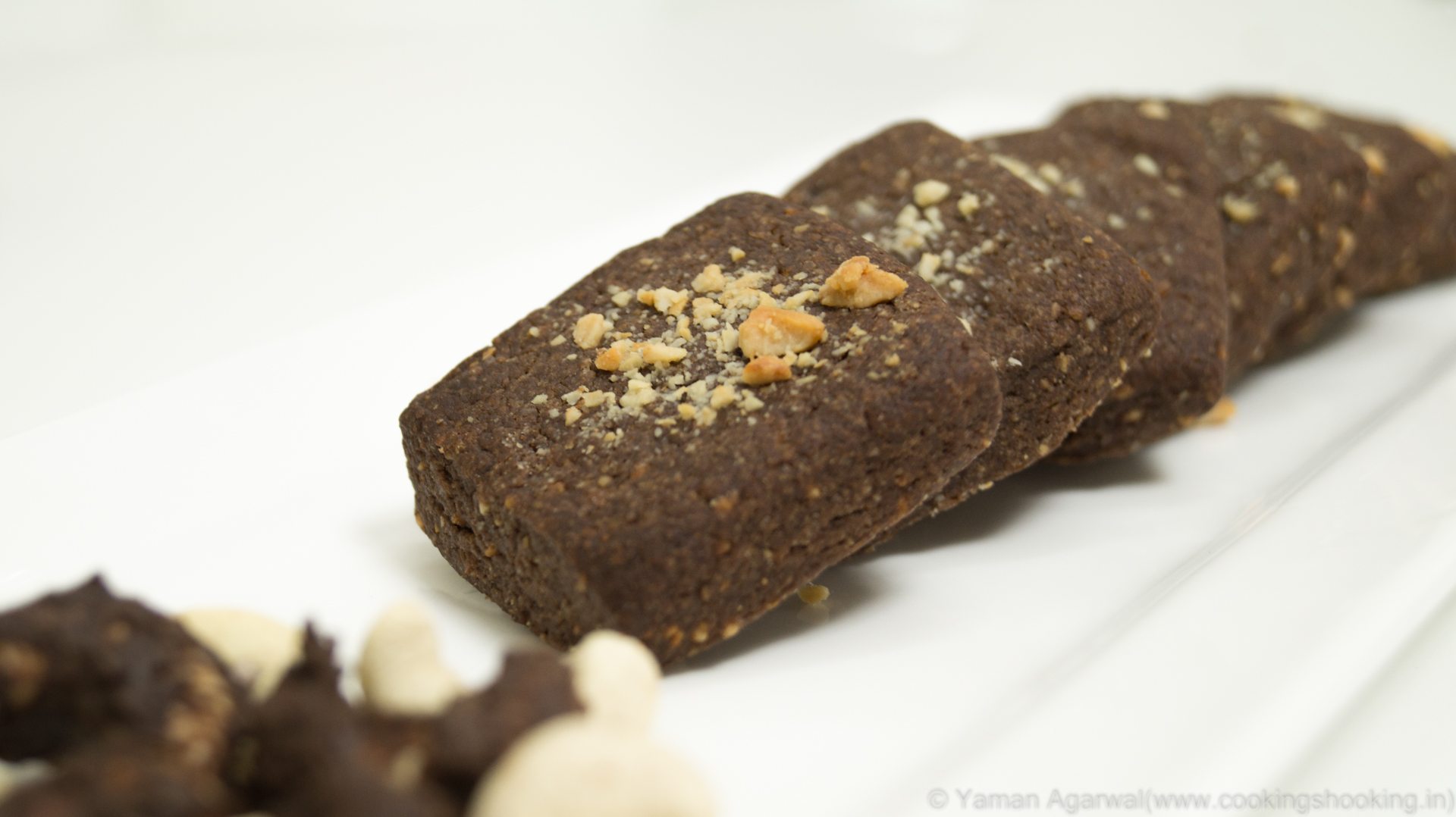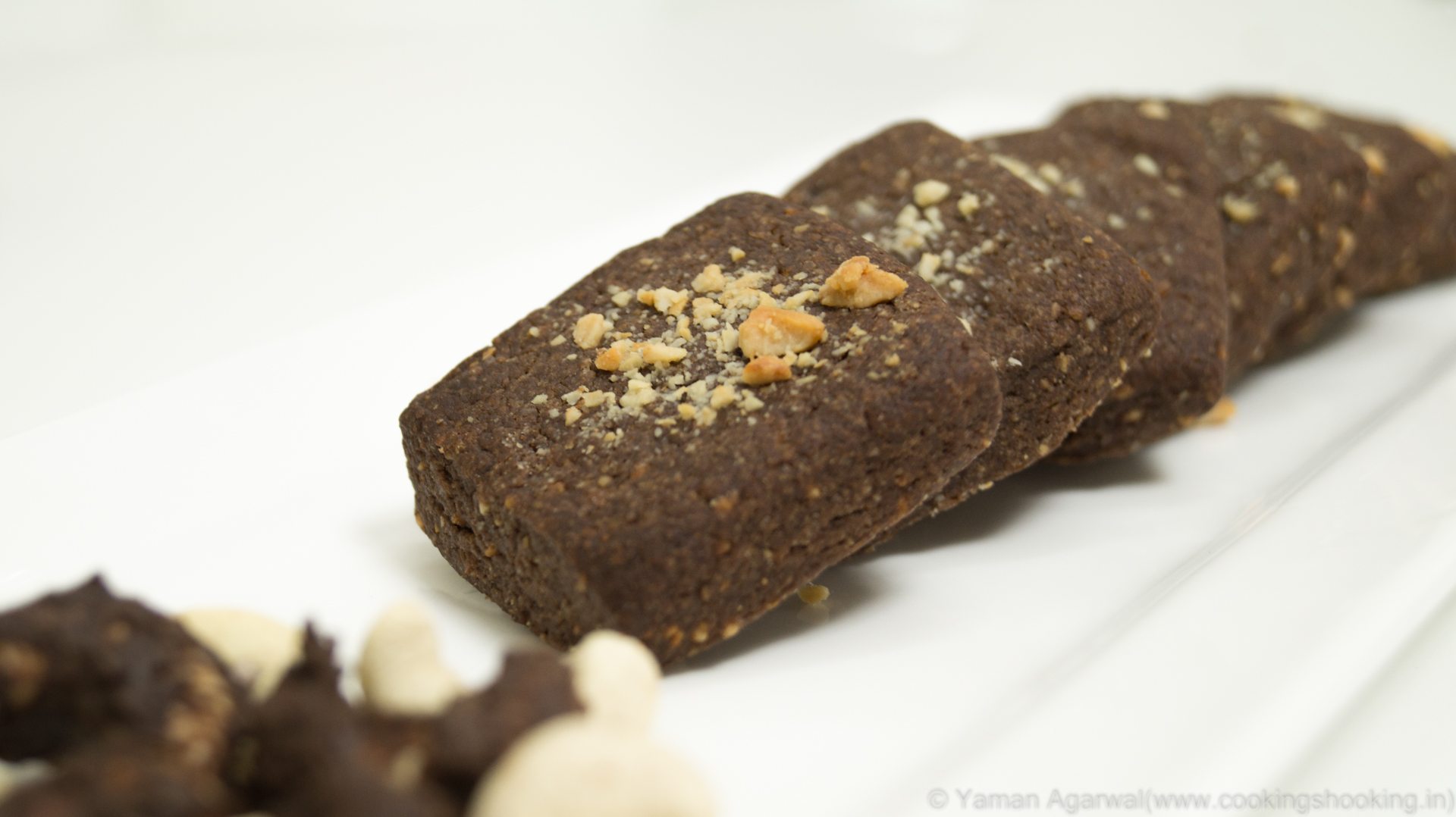 Choco Cashew Cookies - Famous Bakery Style Biscuit Recipe | Eggless Baking Without Oven
INGREDIENTS:
Vegetable Fat/Butter/Margarine - 1/2 cup
Powdered Sugar - 1/2 cup
Vanilla Essence - 1 tsp
Milk - 2 tbsp
Cashew (powdered) - 5 - 6 tbsp
Maida - 1 1/4 cup
Coco Powder - 3 tbsp
Baking Powder - 1/2 tsp
-
RECIPE STEPS:
Take about 1/3 cup cashews and grind them to a meal like consistency. Chop the remaining into small chunks for topping.
In a mixing bowl, add the fat and sugar. Beat till creamy, add the vanilla essence, 2 tbsp milk, grind-ed cashews and sift the flour-cocoa-baking powder in.
Mix and combine, and make a soft kind of dough, add 2 more tbsp milk if required. Wrap in cling warp and refrigerate for 30 mins.
Start by heating up your pressure cooker/idli cooker with 2 cups of salt, a wire stand and a perforated plate. Cover and heat in medium flame for 10 minutes. Remember to remove the whistle. If you wish to bake in oven, preheat at 160 C for 10 mins.
Take the dough out, smoothen a lil bit, sprinkle some flour and roll it to 1/2' thickness. Using a cookie cutter or a knife, cut down the cookies to make shapes. I used a square cookie cutter.
Top the biscuits up with the chopped cashews and press. Place in a cake tin/tray, keep a piece of butter paper and keep the cookies in. Place the tin inside the cooker and bake in med-low flame for 15-18 mins.
You can also bake it in your oven at 160 C for 20 mins if you wish to bake in oven.
Once baked, let them cool and Enjoy!