Chocolate Dipped Shortbread Cookies | In Cooker | Eggless Baking Without Oven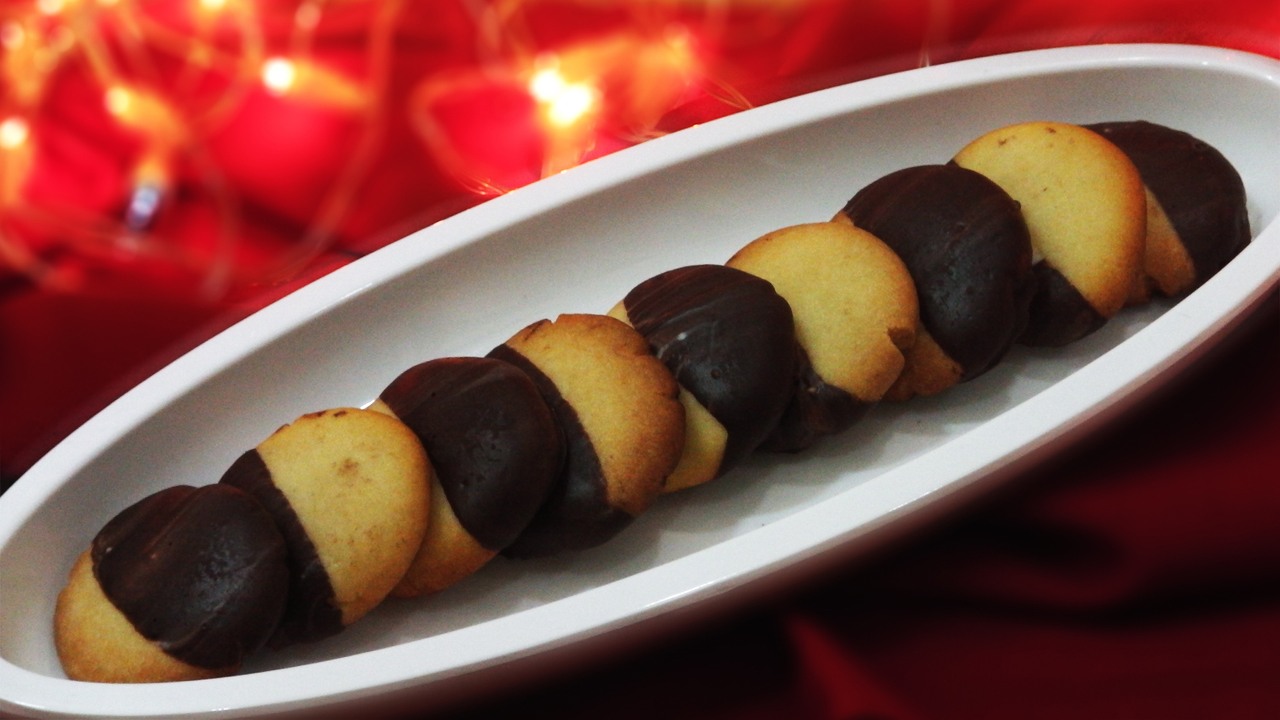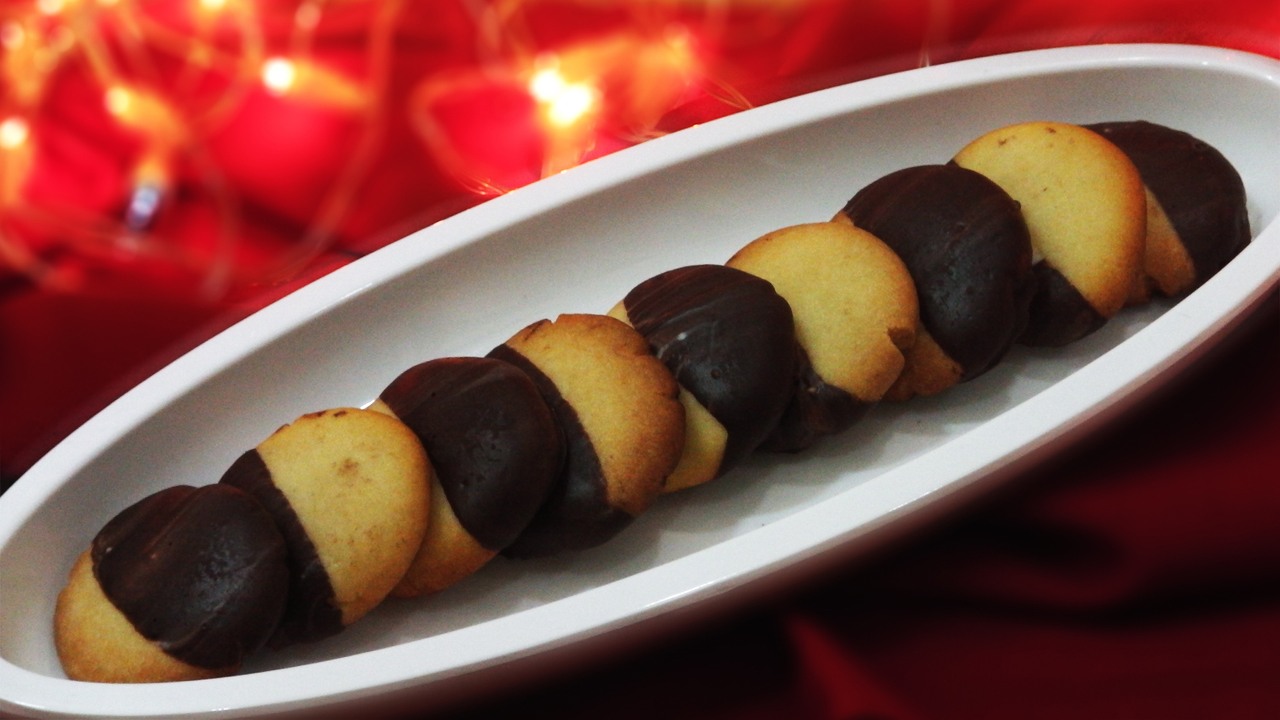 Chocolate Dipped Shortbread Cookies | In Cooker | Eggless Baking Without Oven
INGREDIENTS:
Maida - 1/2 cup
Powdered Sugar - 1/4 cup
Butter / Margarine - 1/4 cup
Vanilla Extract - 1/2 tsp
Lemon Zest - a pinch
Melted Chocolate - to dip cookies
RECIPE STEPS:
Heat up your pressure cooker/idli cooker with about 2 cups of salt, wire rack and a perforated plate in medium flame.
In a bowl, beat butter until smooth. Tip in the sugar and beat until light and fluffy.
Now add in the vanilla and lemon zest and mix this well. Add in the maida/flour and mix until the dough forms. Dont Knead, just mix!
Take a cake tin/utensil/baking dish and grease it well with some oil. Make portions of the dough and make a round ball.
Keep the balls in the utensil and spread it. Transfer this to the hot cooker. Close and bake for 15 mins in med flame.
After 15 mins, take the cookies out and let them cool.
Melt some chocolate. Dip the room temp cookies in the chocolate and let them set!
Enjoy!
RECIPE NOTES :
You can use Idli Tray to bake these but that makes cookies with dome on both sides. Bake this cookies in medium flame. Keep a eye after 10 mins to prevent the burning. You can bake these at 180 C for 15 mins in an electric oven. I like the chocolate to be chilled and with a snap, I keep the cookies in the freezer for some time before munching them!