Curd n Cheese Sandwich - Indian Grilled Sandwich | Kids Lunch Box Recipes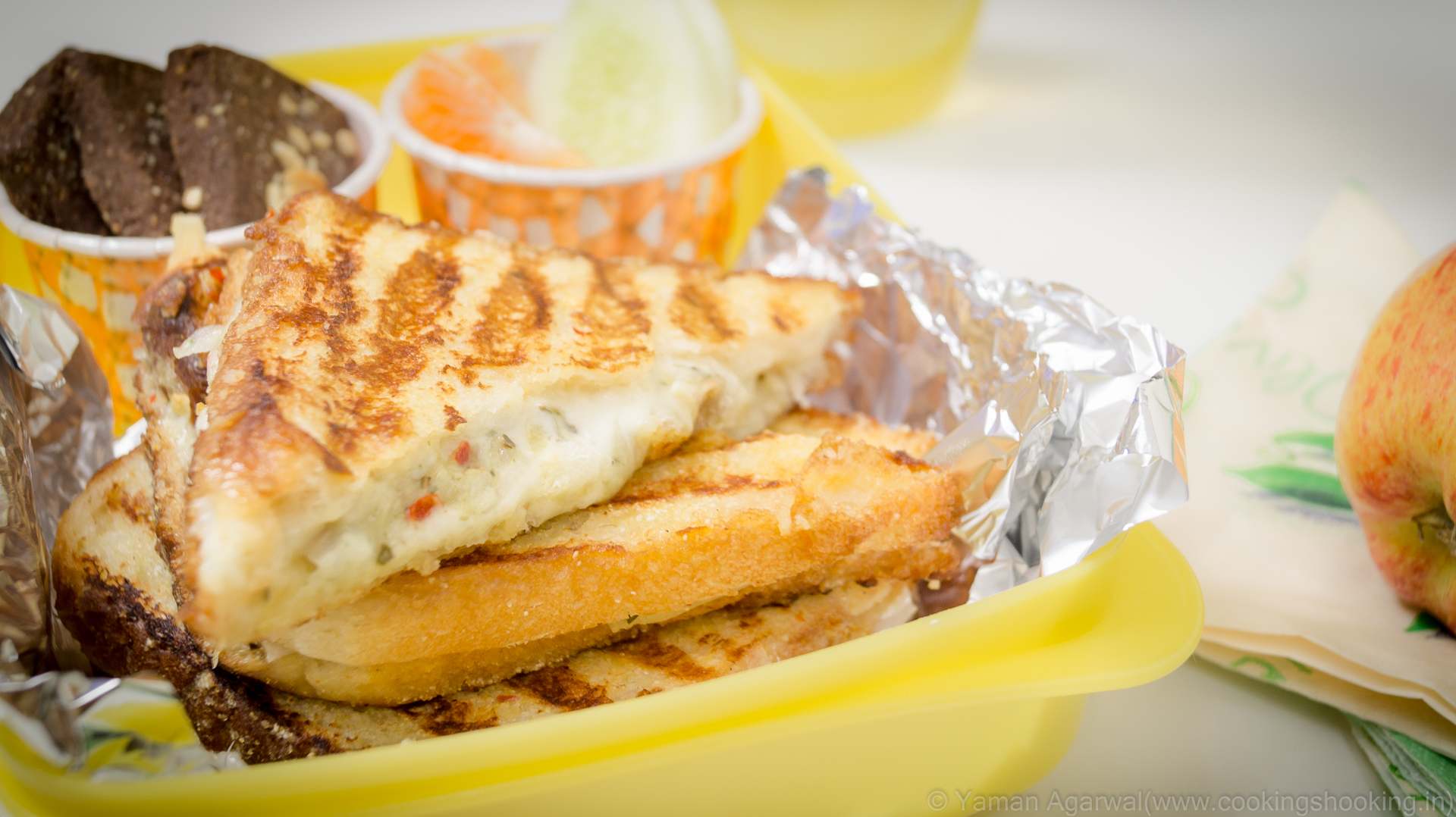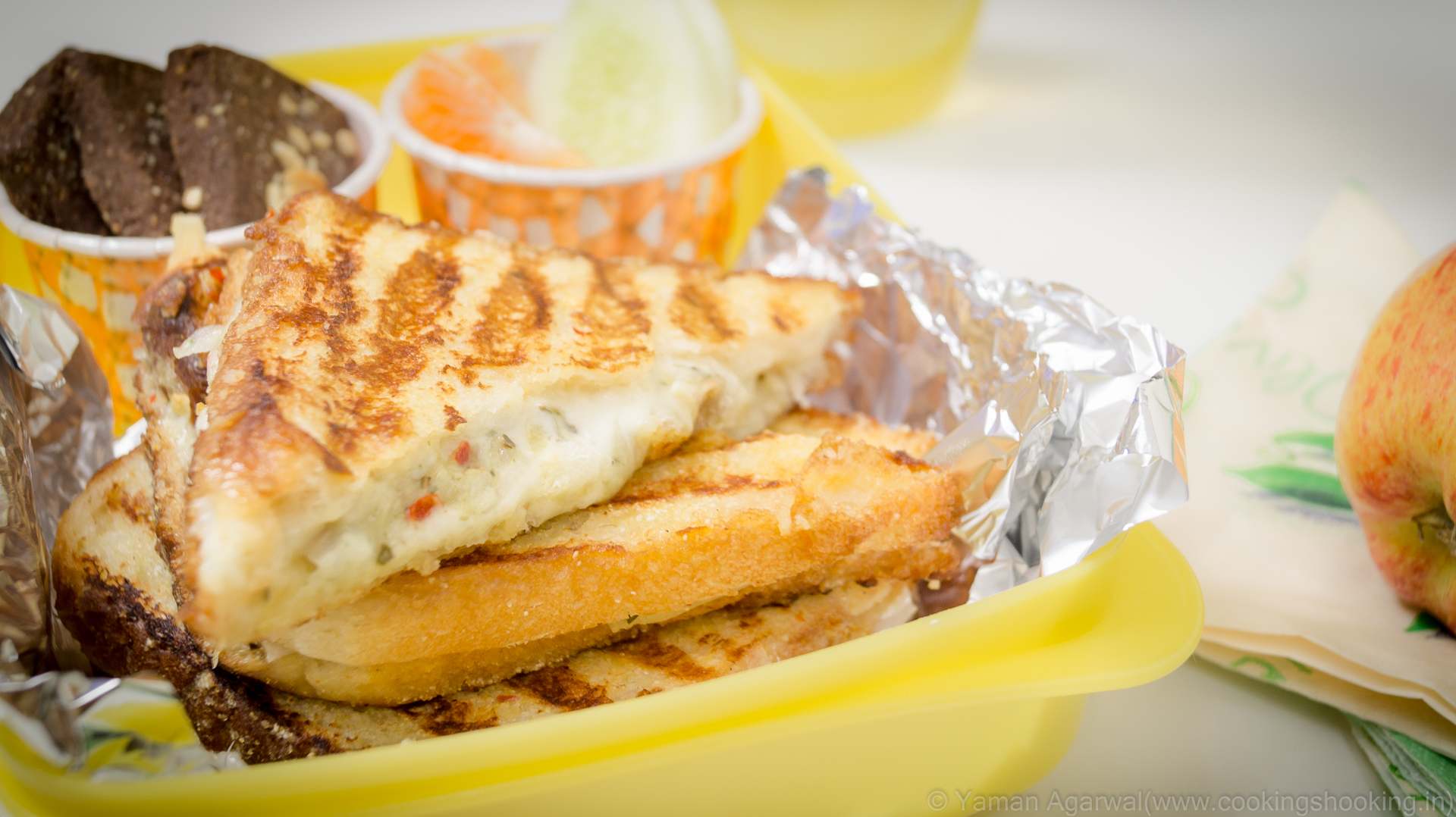 Curd n Cheese Sandwich - Indian Grilled Sandwich | Kids Lunch Box Recipes
INGREDIENTS:
For Filling
Onion - 1/4 cup
Cheese - 1/4 cup
Yogurt - 2 tbsp
Green Chutney - 1 tsp
Salt - as desired
Chili Flakes - as desired
Oregano - as desired
Semolina & Corn Meal Mix - 1/3 cup
Yogurt - 1/4 cup
Salt - to taste
Chili Flakes - as desired
Water - to make paste
Bread - 4 slices
RECIPE STEPS:
In a bowl, mix in onions, grated cheese, 2 tbsp curd and green chutney. Add salt to taste, 1/2 Tsp oregano and 1/2 Tsp chili flakes. Mix,filling is ready keep aside.
In another bowl, mix in semolina, corn meal, salt to taste, 1/2 tsp chili flakes and 1/4 cup curd. Add water to make a thin batter.
Heat up a griddle pan, with 2 tbsp Hudson Canola Oil.
Take a bread slice, load up the the filling place a cheese slice on, cover with another bread. Press, dip in the semolina-cornmeal batter and Keep to grill in the Hot Grill Pan.
Once golden from beneath, spread 1 tsp Hudson Canola oil on the uncooked slice and flip over to grill! Slice and serve, or pack in the lunch box! :)
RECIPE NOTES :
Instead of using 3 tbsp corn meal you can use semolina.