Dal Tadka Recipe | Dhaba / Restaurant Style | New Kitchen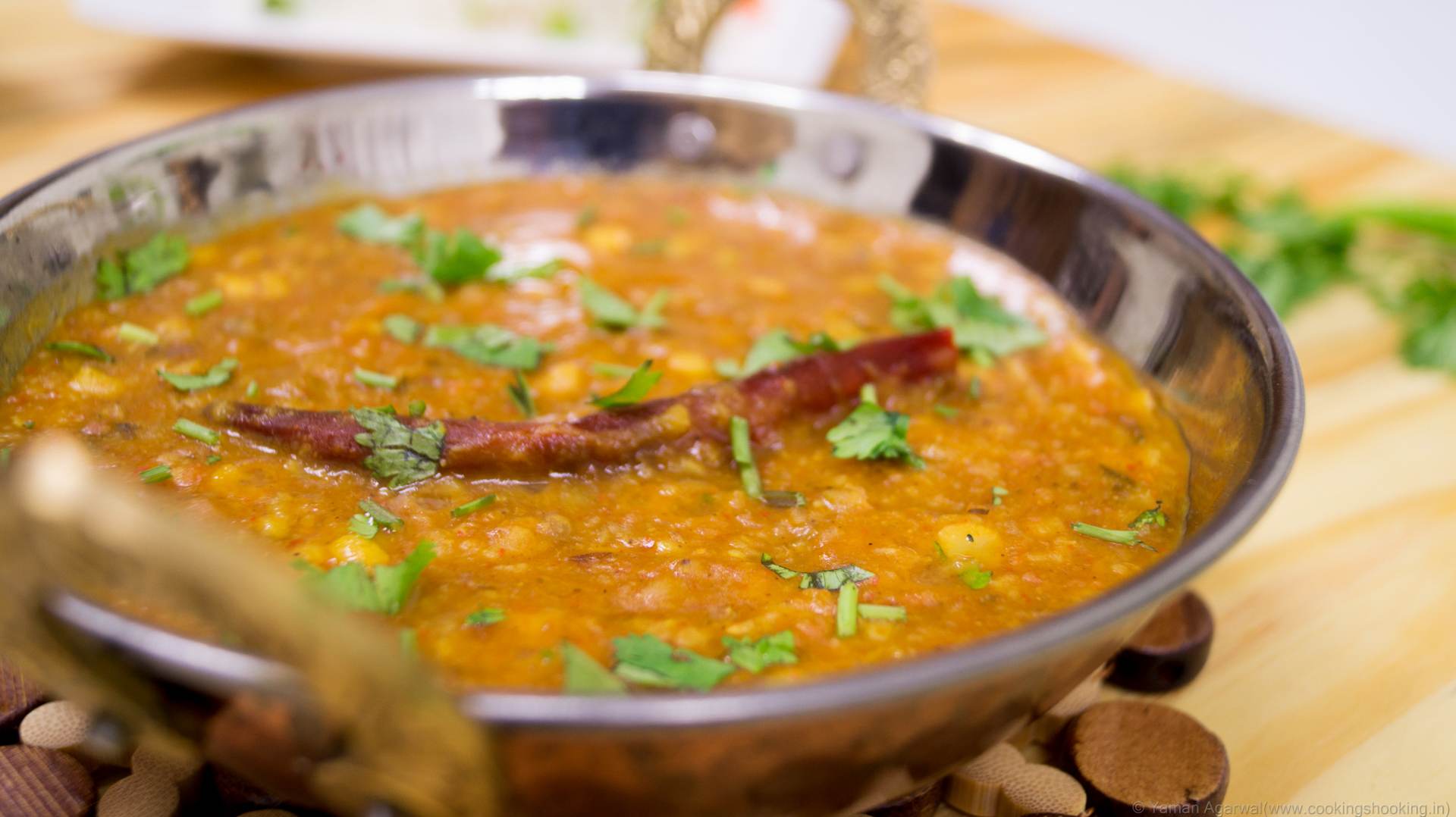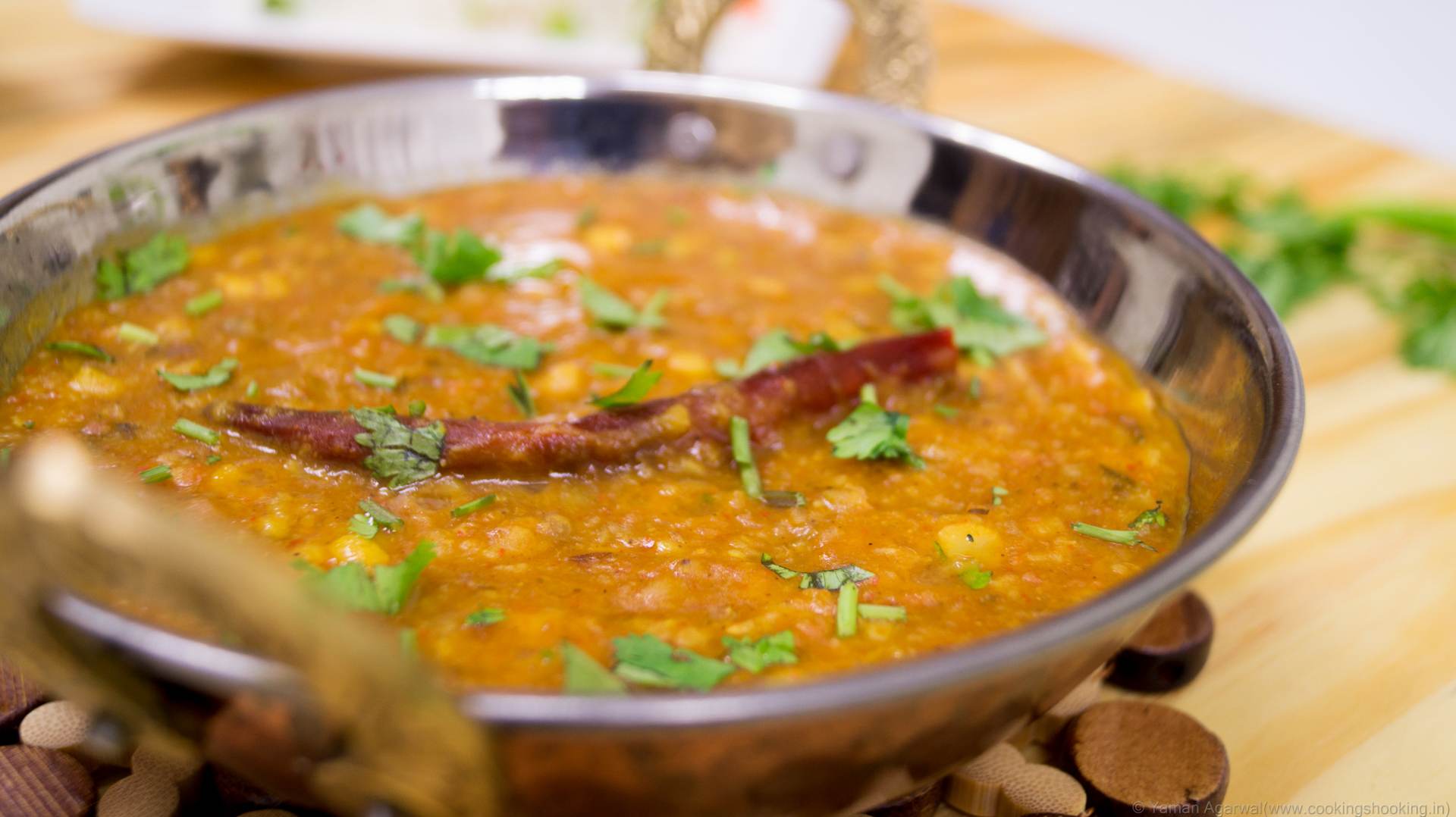 Dal Tadka Recipe | Dhaba / Restaurant Style | New Kitchen
INGREDIENTS:
Tuar Dal - 2 tbsp
Chana Dal - 2 tbsp
Moong Dal - 3 tbsp
Moong Chilka Dal & Urad Dal - 1 tbsp each
Water - to make dal
Salt - as per taste
Turmeric - 1/2 tsp
Tomato - 4 (puree)
Onion - 3 (finely chopped)
Ghee - 3 tbsp
Garlic - 7 - 8 clovs
Ginger - 1/2" piece
Green Chili - 2 - 3
Cumin - 1 tsp
Hing - 1/4 tsp
Bay Leaf - 2
Dry Red Chili - 2 - 3
Cardamom - 2 - 3 (crushed)
Coriander Seeds - 1 tsp (crushed)
Chili Flakes - 1/4 tsp
Salt - as per taste
Fresh Coriander - a handful
Cumin Powder - 1 tsp
Garam Masala - 1/2 tsp
Kashmiri Red Chili Powder - 1 tsp
Coriander Powder - 1 tsp
Amchur/Dry Mango Powder - 3/4 tsp
Kasuri Methi/Dried Fenugreek Leaves - 1/2 tsp
RECIPE STEPS:
Wash twice and soak the dals in a cup of water for 30 minutes. Pressure Cook the dals with some more water added about 1/2 cup, salt to taste and 1/2 tsp haldi for 4 whistles on high, then leave for 2 minutes in medium flame.
Heat up ghee in a pan. Crush up ginger, garlic and chili using a mortar-pestle. Add the cumin seeds to the ghee, once sizzles add the bayleaf, dried red chili, hing, along with the crushed mixture.
Saute for a moment, add the cardamom, crushed coriander seeds, chili flakes. cook for a minute.
Add the onions, 1/4 tsp salt and cook till brown. Once starts leaving fat and is brown, add the tomato puree, salt to taste and cook for 10-12 mins or until starts leaving sides and fat.
Once done, add a handful of chopped coriander, cumin powder, garam masala, kashmiri red chili powder, coriander powder, amchoor and kasoori methi. Mix well and cook for another 2-3 mins..
Add the cooked dal, and cook for 3-4 mins.. Make sure the dal is not watery, It should be very thick. Add 1/2 cup water, mix well and cook for 5 mins.. Switch off the flame.
Heat up a charcoal until fiery red. Place a small stainless steel bowl in the dal and make sure it stays and does not sink, put in the hot charcoal and pour in a few drops of ghee. Quickly cover the pan. This will bring the real dhaba/restaurant taste, the smoky taste. Let this be like for 10 mins.
Take the bowl out, mix the dal and relish!
RECIPE NOTES :
You can also add in a tablespoon of overnight soaked rajma/kidney beans with the dals if you wish to.