Khaman Dhokla using Curd Recipe in Hindi | Besan Dhokla without ENO | Gujarati Snack Recipe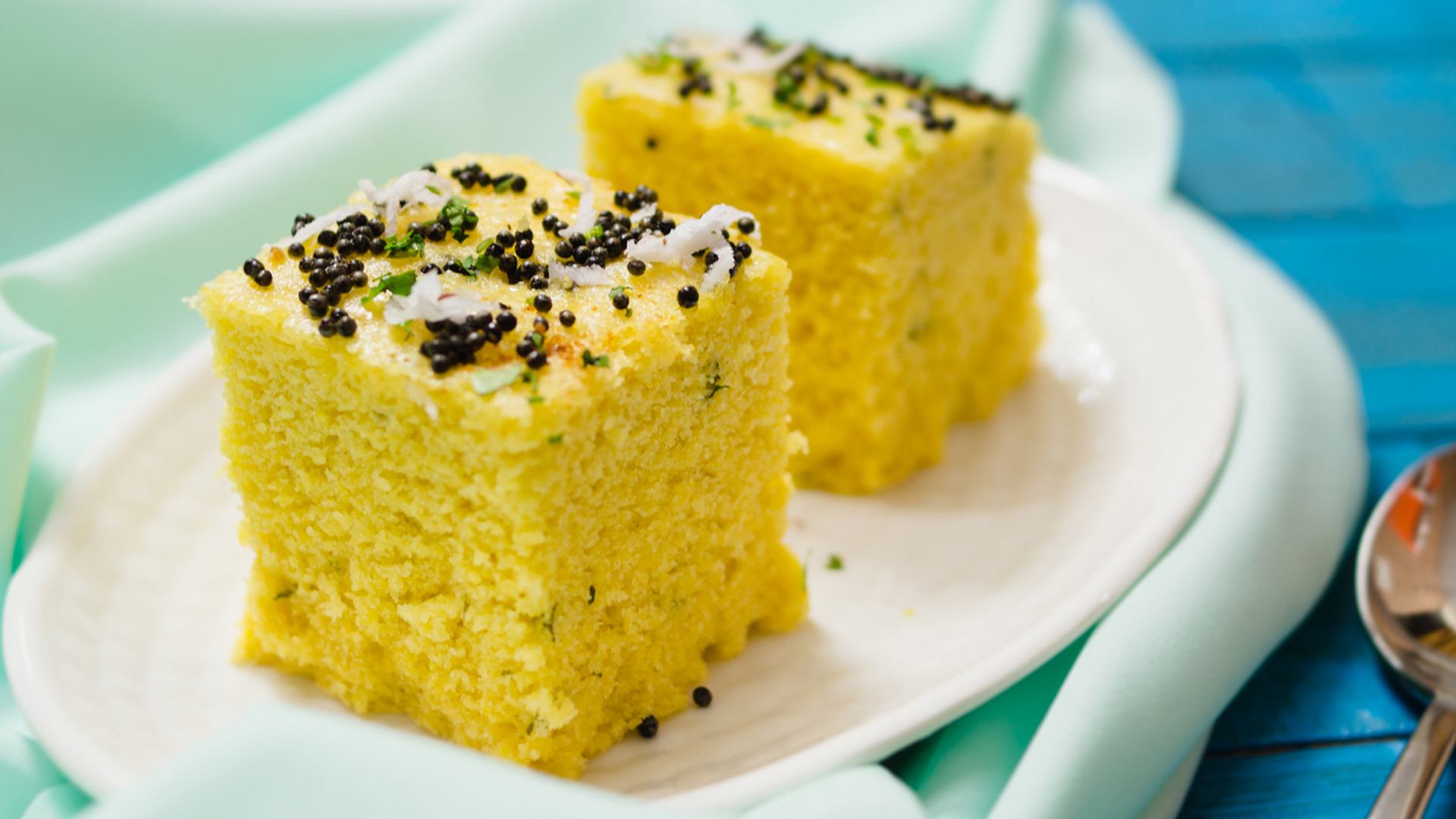 Hey Foodies, Dhoklas is something I gorge on often, not just because these little steamed cakes are healthy, light, spongy & high on protein, but also because I love them! 😀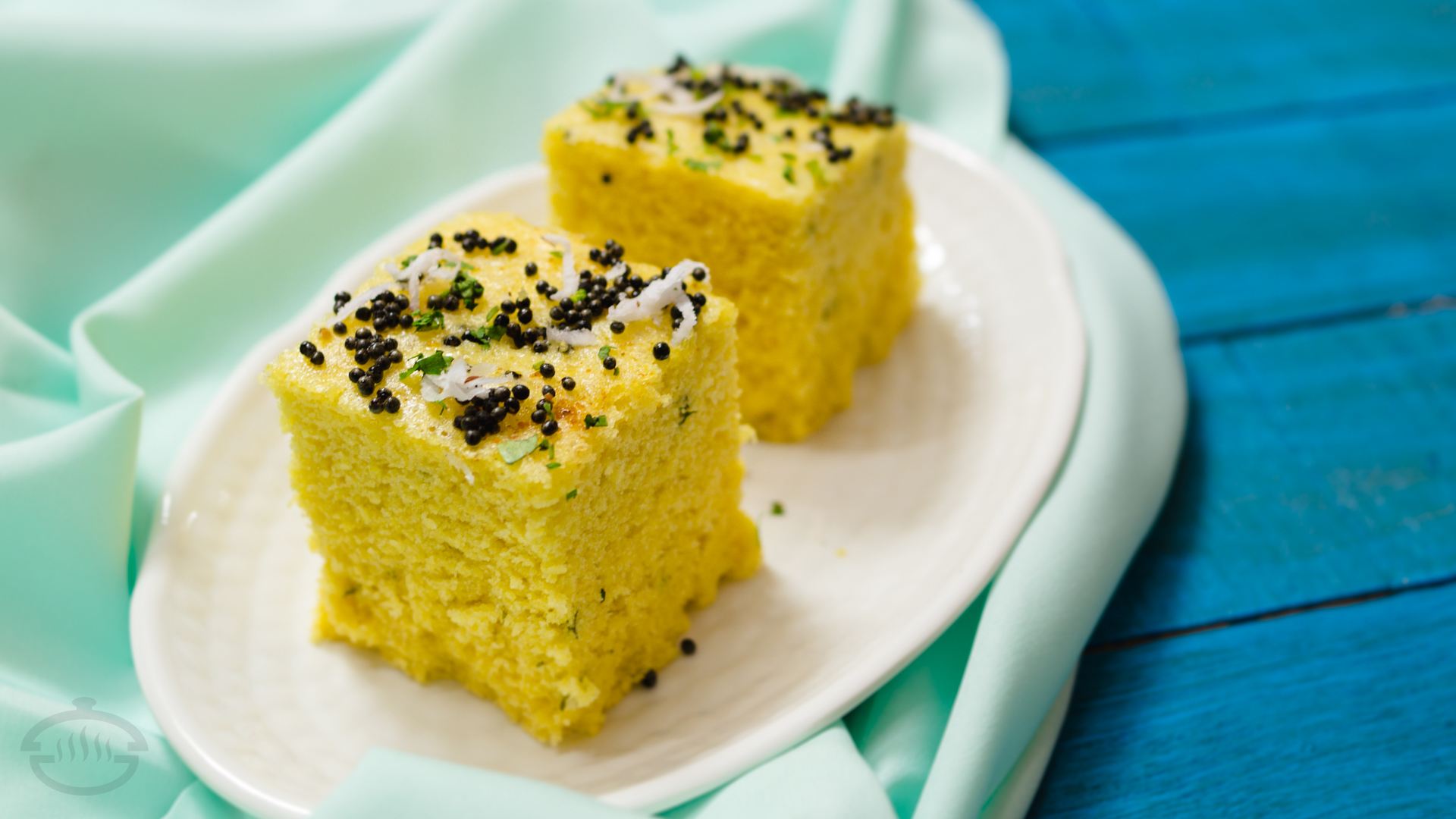 RECIPE VIDEO
RECIPE CARD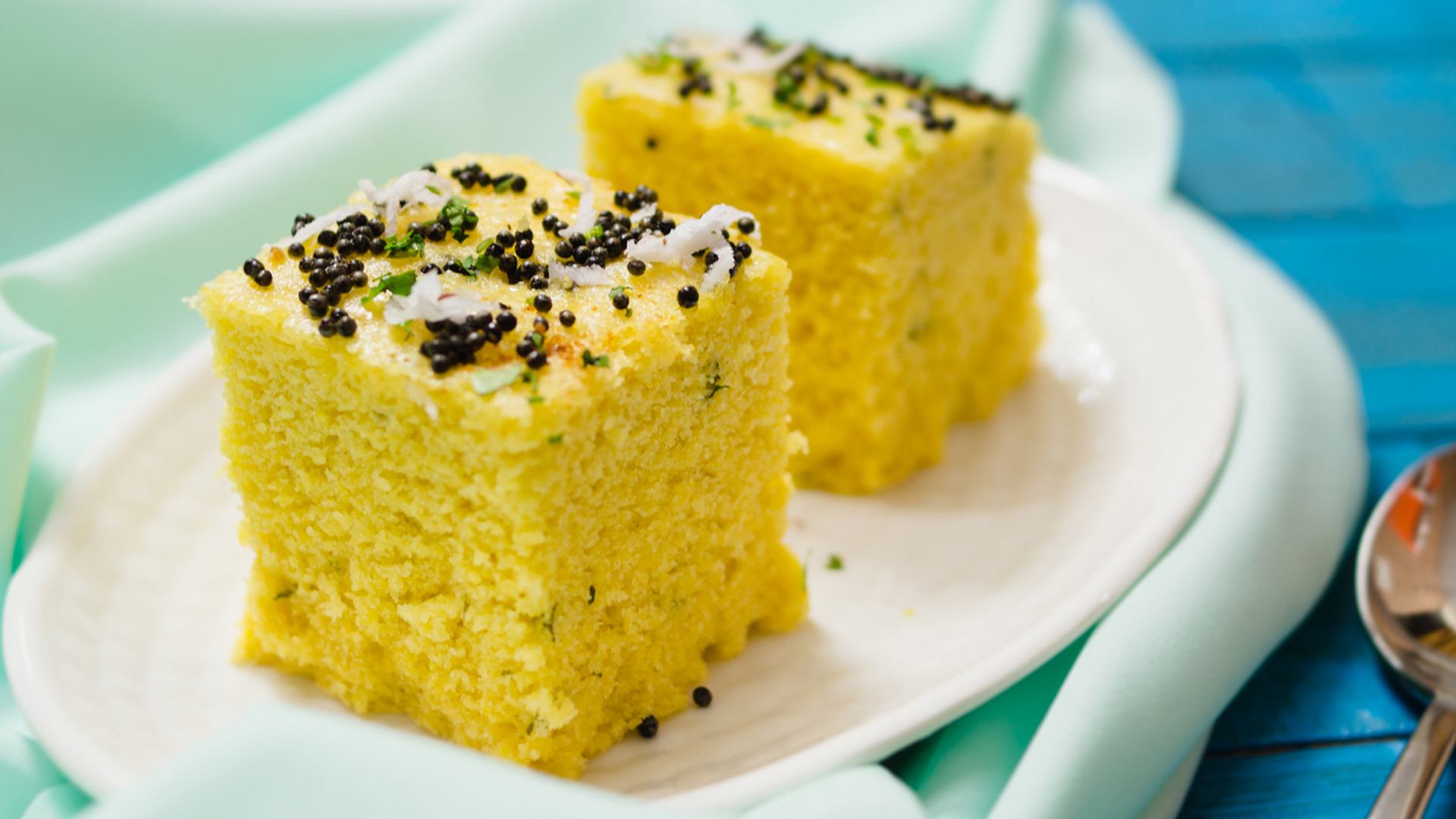 Khaman Dhokla using Curd Recipe in Hindi | Besan Dhokla without ENO | Gujarati Snack Recipe
Hey Foodies, Dhoklas is something I gorge on often, not just because these little steamed cakes are healthy, light, spongy & high on protein, but also because I love them! 😀
INGREDIENTS:
For Dhokla
Besan - 2 cups
Yogurt - 1 cup
Salt - 1 1/2 tsp
Sugar - 1 tsp (optional)
Chopped Coriander - 1 tbsp
Chopped Green Chili - 1
Baking soda - 1 tsp
For greasing - 1/2 tsp
For tempering
Oil - 1 1/2 tsp
Mustard Seeds - 1 tsp
Hing / Asafoetida - 1/4 tsp
Chopped Coriander - 1 tbsp
Grated Coconut - 1 tbsp
RECIPE STEPS:
In a bowl, add - besan, yogurt mix well. Add water as required to make a smooth consistency, I added about a cup of water. Mix well, cover the bowl and keep aside for 4-5 hours for fermentation.
After the batter has fermented, add the salt, sugar, coriander, green chili and mix well. If the batter is too thick, water can be added to bring to a smooth consistency. Grease a 6" Square Tin with oil and keep aside. Also boil water in a steamer.
Add the baking soda to the batter, mix gently. Pour in the batter to the tin, and transfer the tin to the steamer and steam in medium flame for 20 minutes.
Test the dhokla with a toothpick for it's doneness, let it cool down to room temperature.
For Tempering
In a tadka pan, add in oil. Once hot, add in the mustard seeds; let them pop. After which, add in asafoetida and switch off the flame. Pour in the tadka on the dhoklas, cut the dhokla, garnish with coriander & coconut & serve 🙂