Kesariya Thandai Recipe / Bottled Liquid Thandai Concentrate Recipe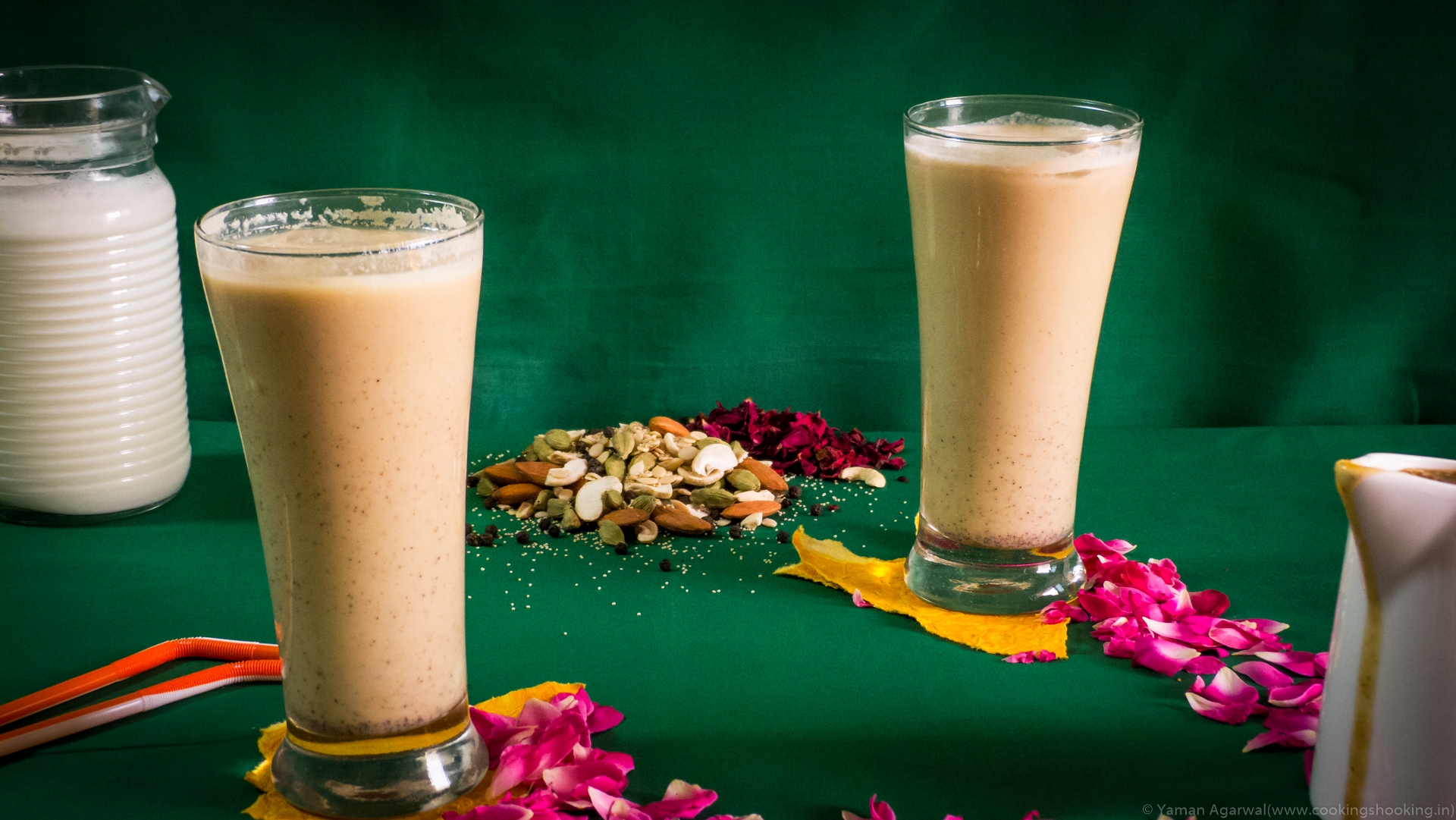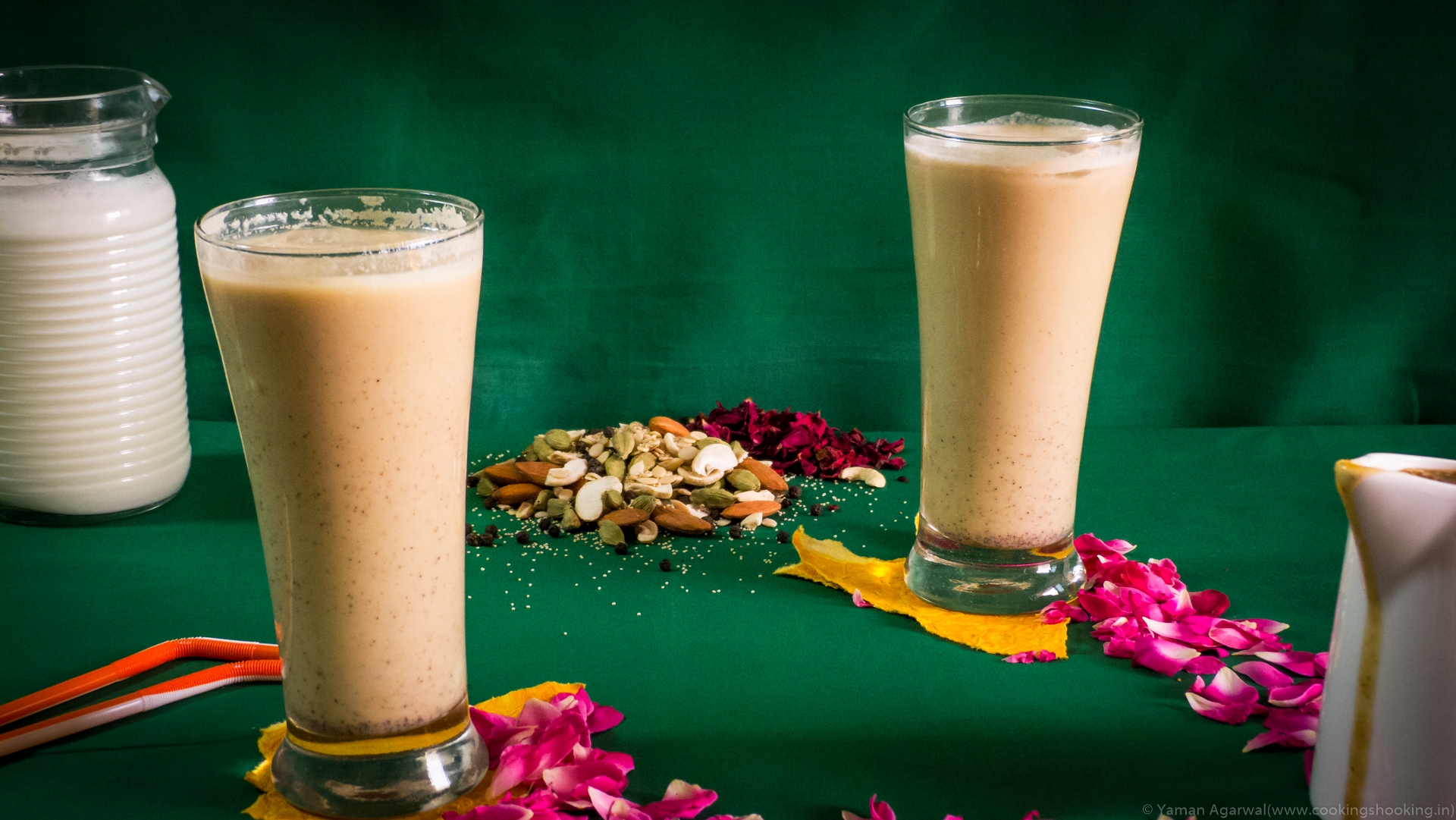 Kesariya Thandai Recipe / Bottled Liquid Thandai Concentrate Recipe
INGREDIENTS:
Sugar - 1 1/2 cups
Gulkand - 2 tbsp
Rose Water/Rose Essence - 1 tsp
Black Pepper - 1 1/2 tsp
Green Cardamom - 6
Saffron - 1/2 tsp (soaked in 1 tbsp hot water for 20 min.)
Milk - 1 cup
Water -
To soak
Almonds - 3 tbsp
Cashew Nuts - 1 tbsp
Pistachio - 1 1/2 tbsp
Poppy Seeds - 1 tbsp
Melon Seeds - 1 tbsp
Water - to soak
RECIPE STEPS:
In a bowl, add the ingredients mentioned under "To Soak" followed by a cup of water and keep aside for 4 hours. Over night is best!
Add the soaked mix to a blender along with pepper, cardamom, rose water, gulkand. Blend to a smooth paste.
Heat a saucepan, add the sugar along with a cup of water. Once the sugar dissolves, add the saffron along with the paste. Stir well and cook for 15 minutes.
I like my concentrate on the thin side, so i keep adding some water if it gets too thick. Once cooked for 15 mins, let it cool to room temp.
For making thandai, take 1 cup of milk and about 1/4 cup to 1/3 cup of this and give a whiz. Serve cold!
RECIPE NOTES :
If you make your concentrate thin like me, you would need to add less of it while making thandai. Totally upto you.