Manchow Soup Recipe | Indo-Chinese Cooking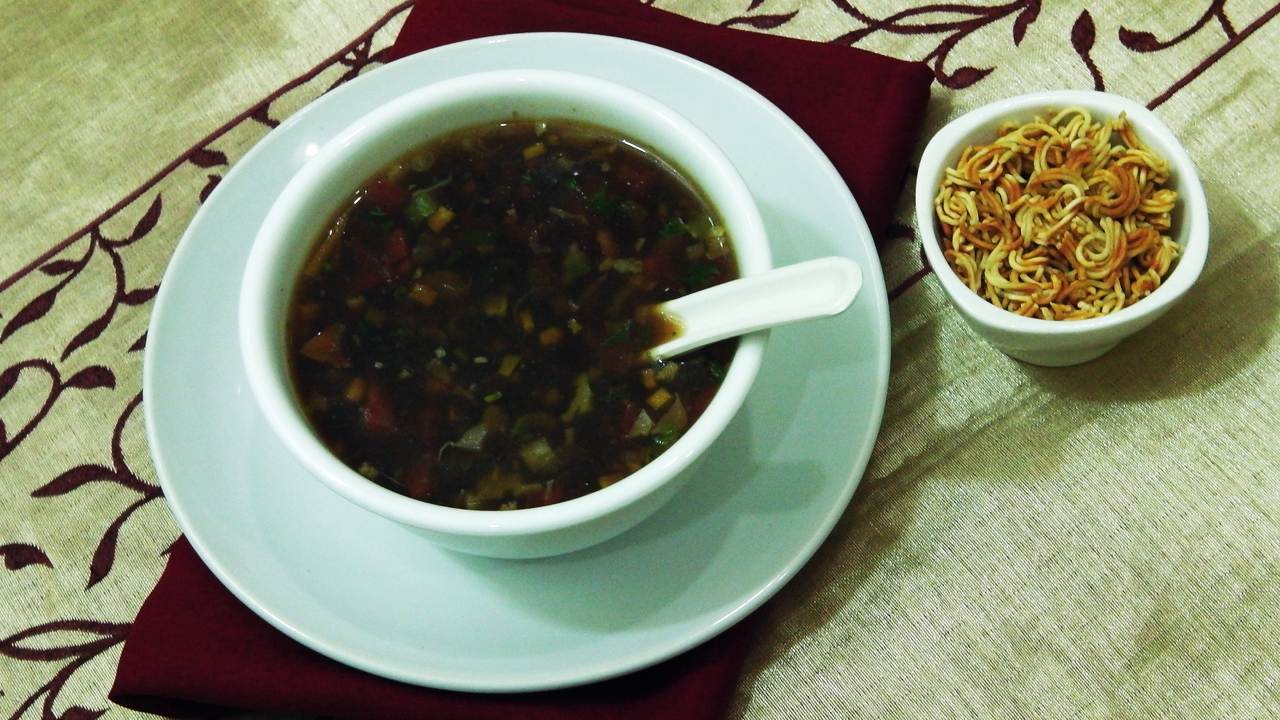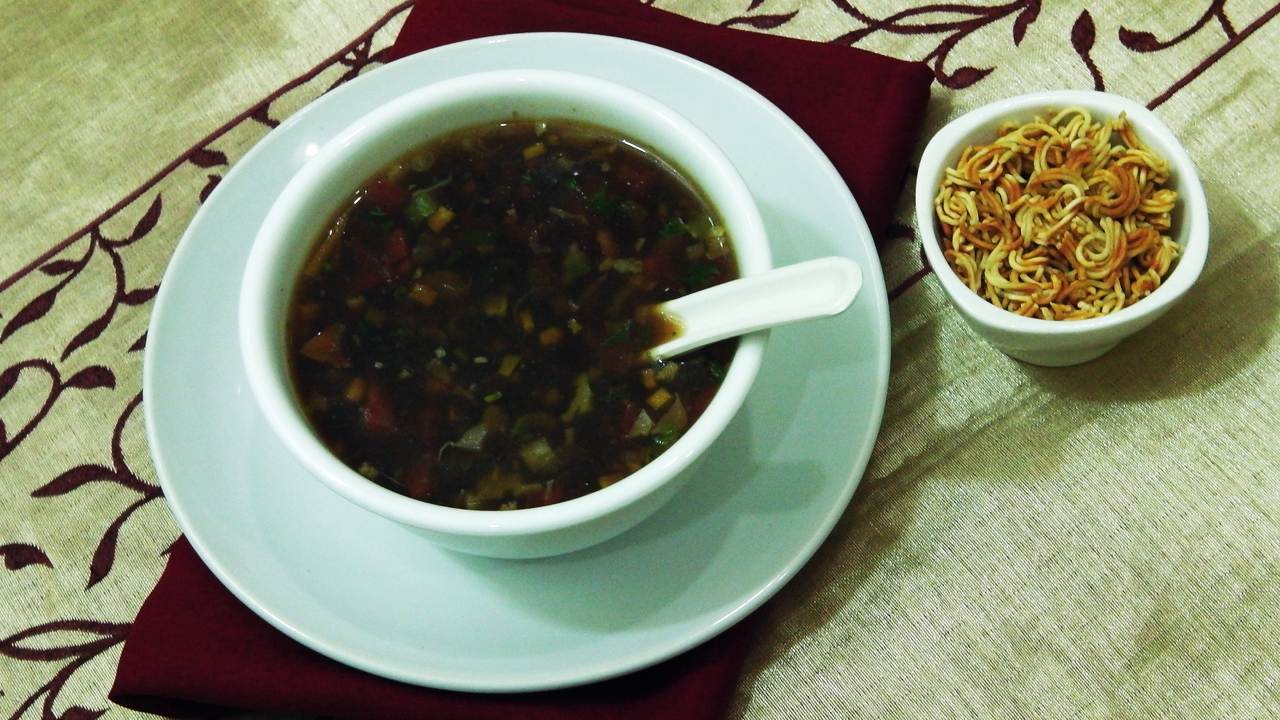 Manchow Soup Recipe | Indo-Chinese Cooking
INGREDIENTS:
Mixed Vegetables - 2-3 tbsp each vegetable(cabbage, carrot, french beans, cauliflower)
Spring Onion Whites - 2 tbsp
Tomatoes - 2 tbsp
Garlic - 1/2 tsp
Ginger - 1/2 tsp
Green Chili - 1/2 tsp
Corn Starch - 1/2 tsp
Oil - 1 tsp
Soya Sauce - 1/2 tsp
Black Pepper Powder - as desired
Salt - as desired
Fresh Coriander - 1/2 tsp
Vegetable Stock - 2 cups
Mint - 1/2 tsp
RECIPE STEPS:
Heat oil in wok/pan in very high flame. Add ginger, green chili and garlic. Sauté until light golden.
Add the mix veggies, sauté until lightly cooked about 10 seconds. Add the tomatoes, sauté for 10 more seconds.
Add in the vegetable stock. Wait for a roaring boil.
Season it with salt n pepper. Add in the soy sauce, mint and coriander. Finish off with corn flour diluted with some water. Cook for a minute.
Manchow soup is ready, serve with fried noodles/brown noodles!
RECIPE NOTES :
I used french beans, cauliflower, carrot and cabbage as mixed veggies. All were 2 Tbsp each.Make this soup in very high flame!