Masala Vada Recipe - South Indian Snack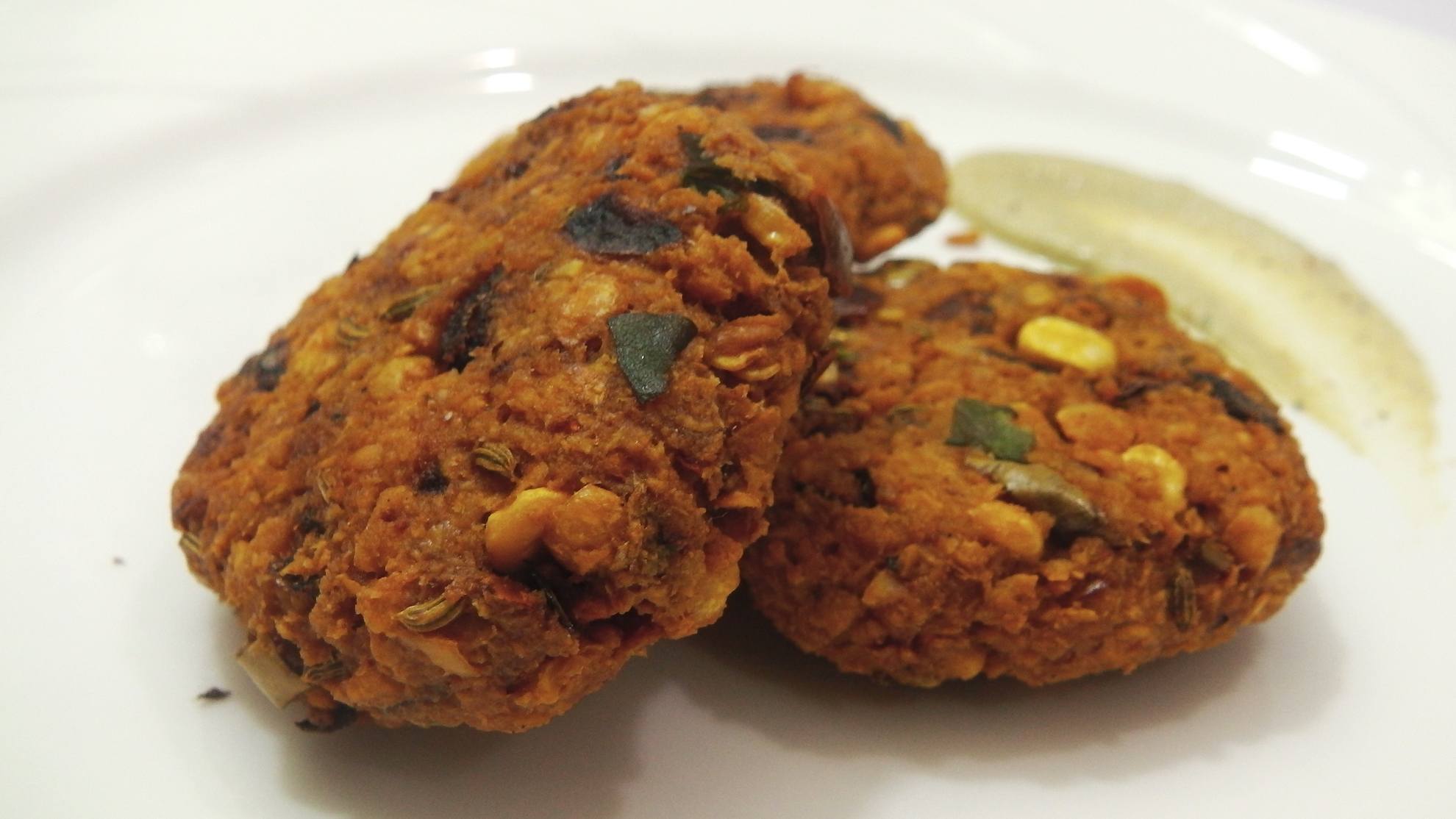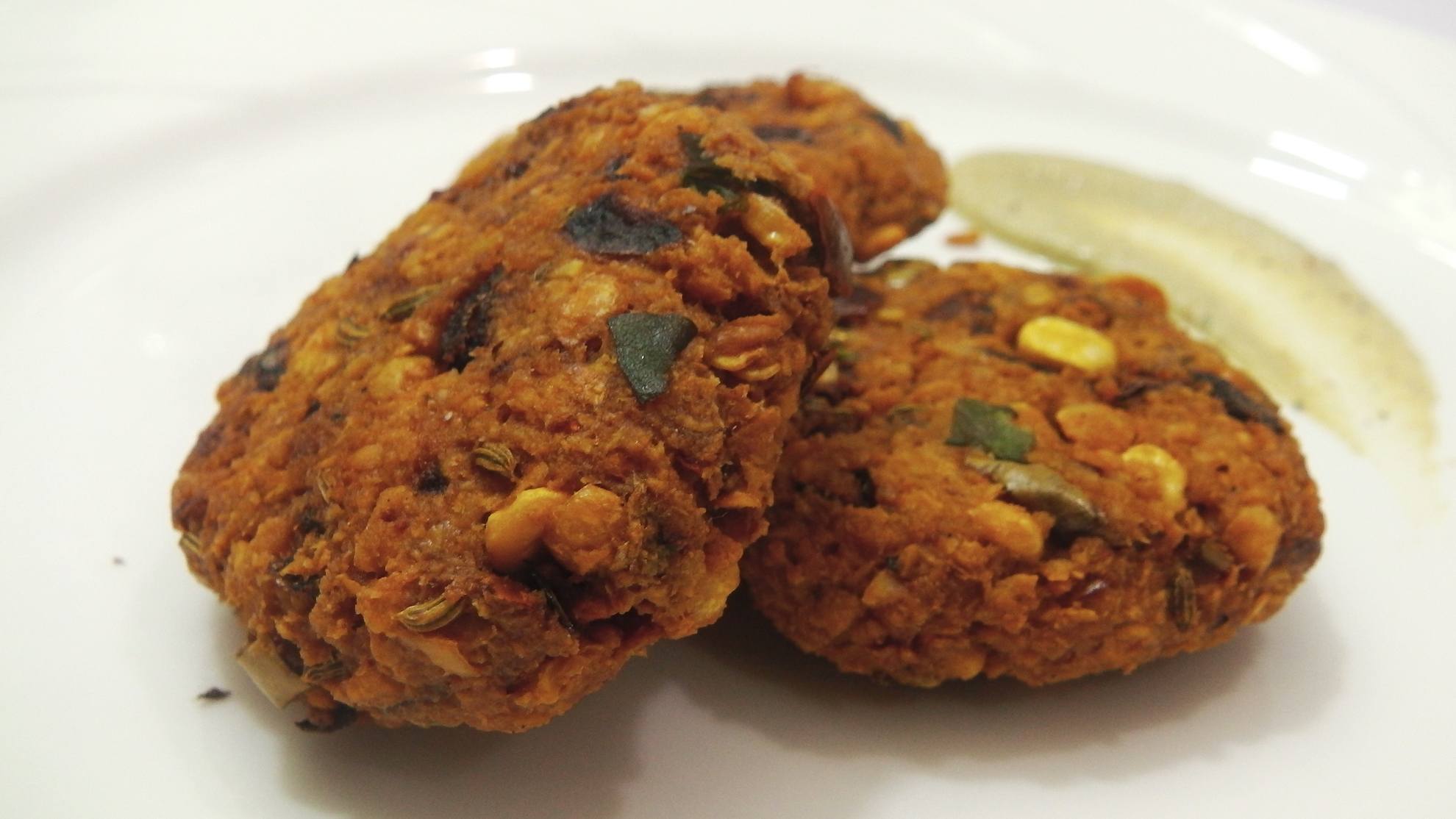 Masala Vada Recipe - South Indian Snack
INGREDIENTS:
Split Chana Dal/Bengal Gram - 1 cup
Onion - 1/2 cup
Fennel Seeds - 1 tsp
Salt - as per taste
Red Chili Powder - 1 tsp
Garam Masala - 1 tsp
Ginger, Garlic, Green Chili - crushed (1 inch ginger, 2 green chilies, 3-4 garlic)
Chili Flakes - 1 tbsp
Rice Flour - 2 tbsp
Curry Leave & Coriander - a little (chopped)
Oil - to fry
RECIPE STEPS:
Soak Chana Dal/Split Bengal Gram for few hours, grind without any water into coarse.
Add in all the ingredients to the dal and mix well! Wet your hands and make 16 portions out of this.
Flatten the portions and slide them to moderately hot oil! Fry until golden brown!
Transfer to a Kitchen towel and Serve Hot!