Mili Juli Sabzi Recipe - Restaurant Style Indian Main Course Recipes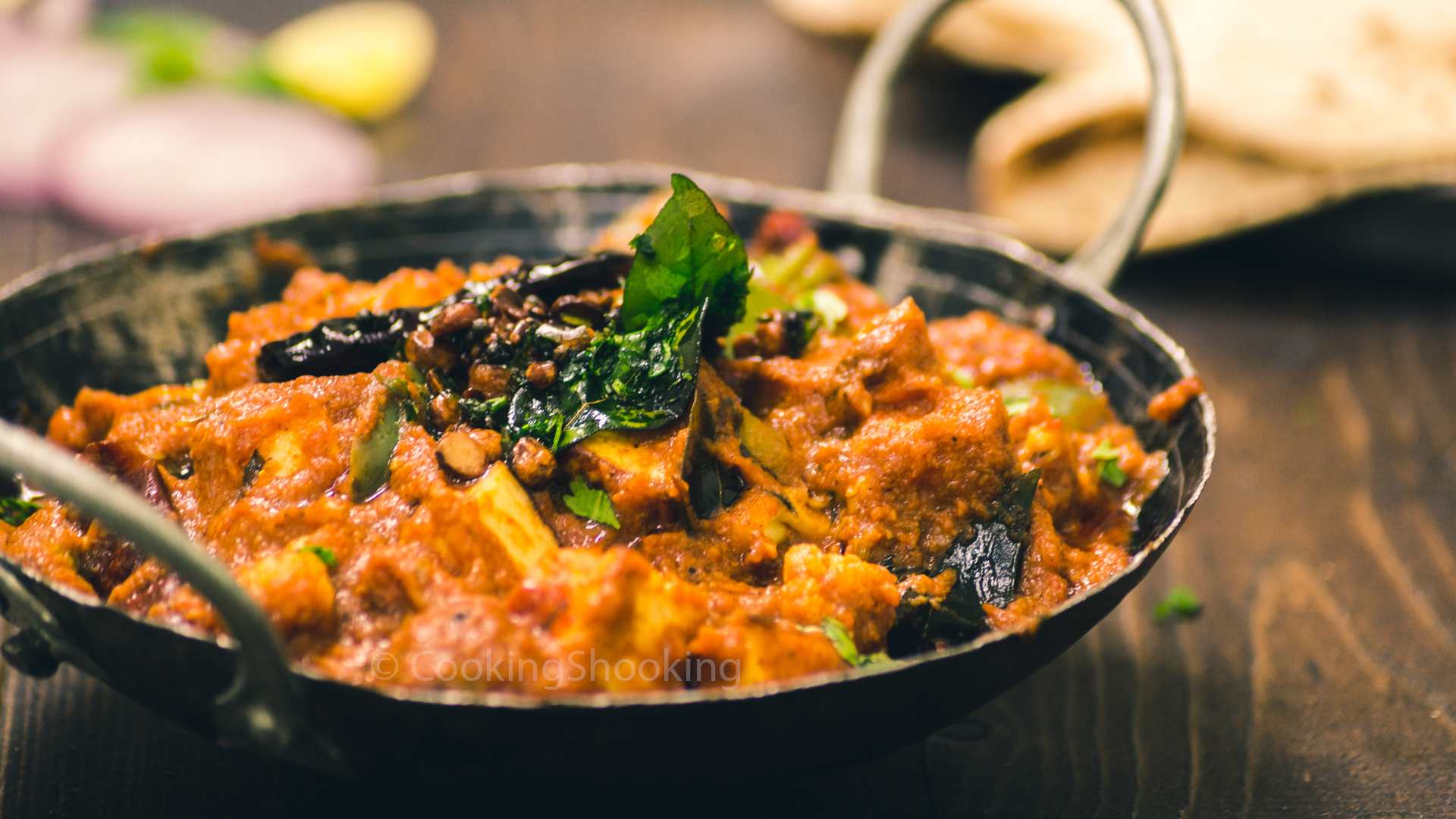 Hey Foodies, Here's another sabzi for you...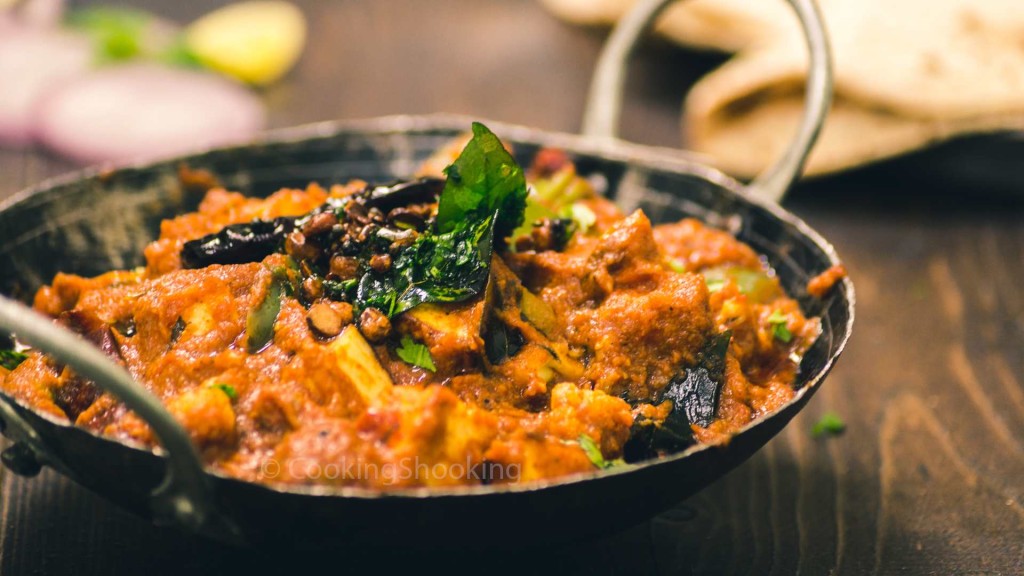 This Mili Juli Sabzi is a very similar recipe to mix veg sabzi but has some good amount of influence from Southern parts of India...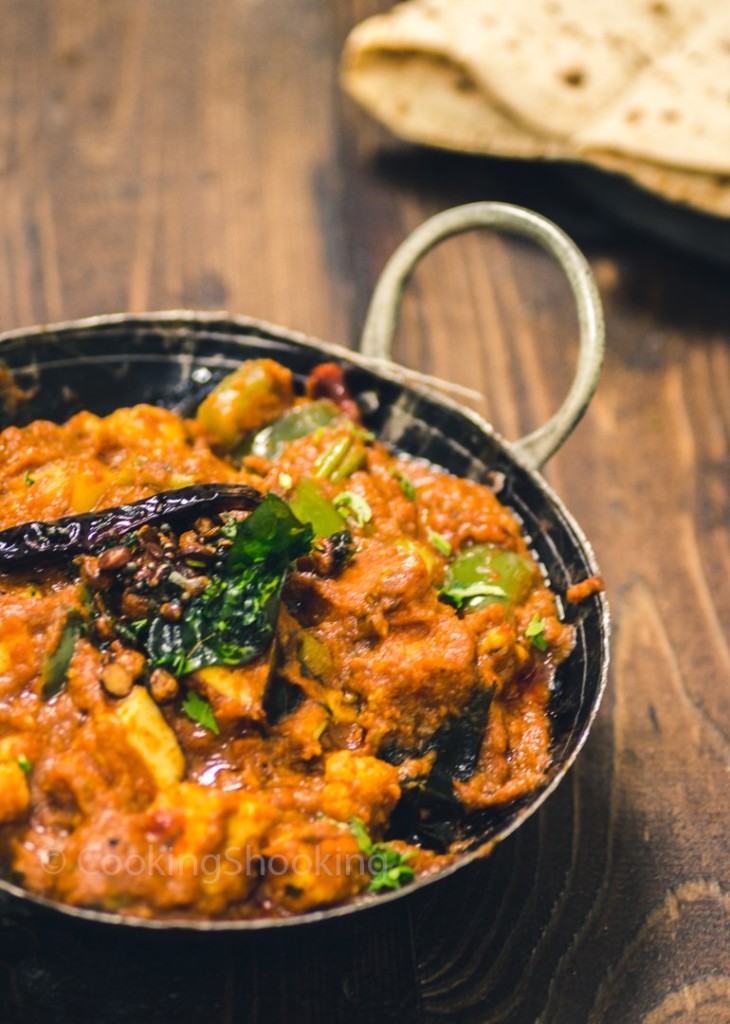 A combination of flavors so great, I'm sure you'll love it! Let's get to the recipe now :)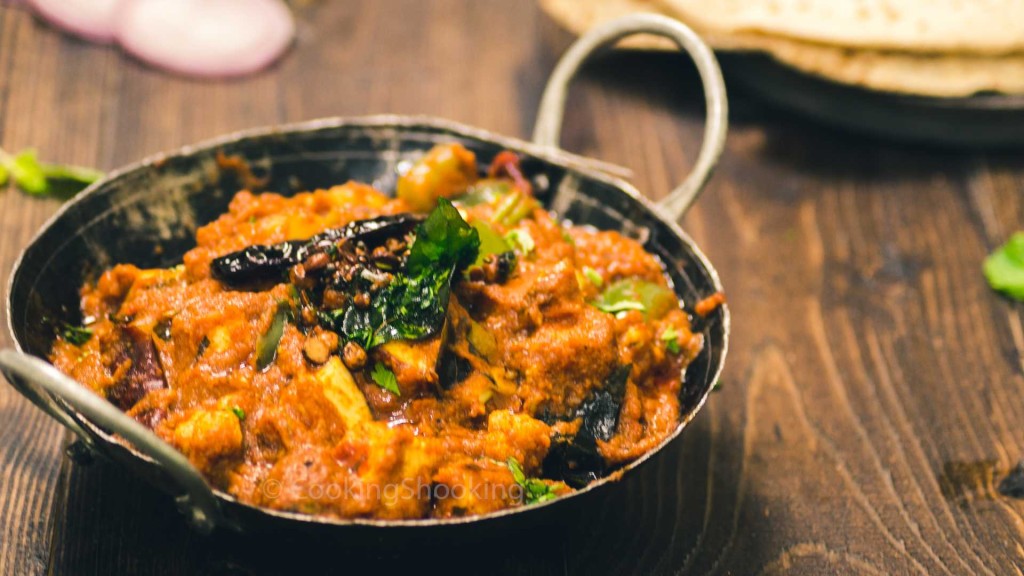 I hope you like this beautiful combination of flavors, now come-on try the dish, tantalize your tastebuds! That's all for this week... Thanks :)
RECIPE VIDEO
RECIPE CARD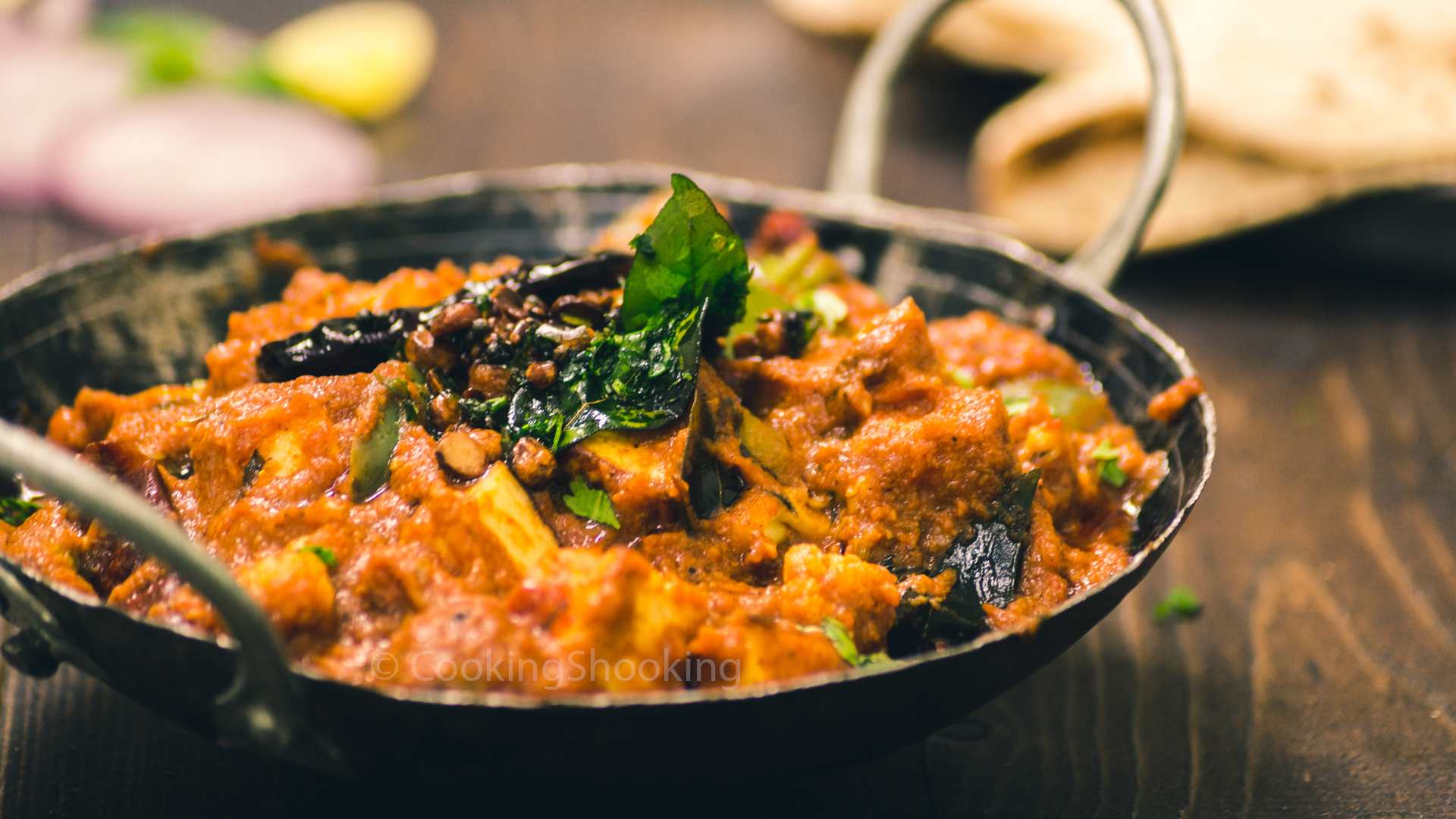 Mili Juli Sabzi Recipe - Restaurant Style Indian Main Course Recipes
Hey Foodies, Here's another sabzi for you...
INGREDIENTS:
Onion - 1 finely chopped
Coconut - 1/4 cup
Potato - 1/4 cup (roughly diced)
Carrot - 1/4 cup (roughly diced)
Cauliflower - 1/4 (small florets)
Beans - 1/4 cup (chopped)
Paneer - 50 gm (cubed)
Oil - 2 tbsp + as required to shallow fry veggies
Cumin Seeds - 1/2 tsp
Asafoetida - 1/4 tsp
Curry Leaves - 4-5
Green Chili - 2 (slits)
Dry Red Chili - 3 + 1
Bay Leaf - 2
Ginger Garlic Paste - 1/2 tbsp
Blended Tomatoes - 6 medium
Salt - as per taste
Kashmiri Red Chili Powder - 1 tsp
Black Pepper - 1/4 tsp
Amchoor - 1 tsp
Garam Masala - 1 tsp
Sambhar Masala - 1 tsp
Sugar - 1/4 tsp
Coriander - handful (chopped)
Corn Flour - 1/2 tsp
Capsicum - 1/4 cup (roughly diced)
Coconut Milk - 3 tbsp
Tadka ingredients
Oil - 1 tsp
Mustard Seeds - 1/2 tsp
Chana Dal/Split Bengal Dal - 1/2 tsp
Dhuli Urad Dal - 1/2 tsp
Curry Leaves - 2-3
Dry Red Chili - 1
Coriander - 1 tsp (finely chopped)
RECIPE STEPS:
Preparing Vegetables: Heat up a pan, add 1 - 1 1/2 tbsp oil, followed by the carrots & potatoes. Stir occasionally and cook till golden then takedown in a bowl. When the potatoes & carrots are done, add the beans & cauliflower to the pan and cook till golden transfer to the same bowl.
Then add about 1/2 tbsp of more oil if needed, and add the paneer cubes & cook till golden. Take down these paneer cubes separately.
Brown Onion Paste with Coconut: In another pan, add about a tablespoon of oil and the two chopped onions, Stir & cook till brown in medium flame. Add the 1/4 cup of fresh coconut & cook for a minute. Let it cool down to room temperature and then blend to a paste.
Preparing the sabzi: In a kadhai or wok heating up in medium flame, add in 2 tbsp of oil. After it gets hot, add cumin seeds, asafoetida, curry leaves, slit green chili, dry red chili, bay leaf. Stir and cook for 3-4 seconds, then add in the ginger garlic paste & cook for half a minute.
Now, add in the brown onion paste we made earlier & cook it until it starts leaving the sides of the pan & starts oozing out oil. Pour in the blended tomatoes, add salt as per taste & cook till it starts leaving the sides of the pan.
Add the masalas to it: Kashmiri red chili powder, black pepper, amchoor powder, garam masala & sambhar powder, and a pinch of sugar. Also, add in a handful of chopped coriander and stir well, cook for a good minute or two.
Dissolve the 1/2 tsp corn flour in 1 tbsp water. Pour that in to the gravy, mix well.. Then add the roughly diced capsicum, fried vegetables(only veggies not paneer.) & about 3 tbsp of coconut milk. Stir well, add a cup or two of water & cook it for 2-3 minutes in medium flame.
Then add in the fried paneer, stir well cook for a minute and transfer to a serving platter.
For Tadka Garnish. In a tadka pan, add a tsp of oil. Once hot, add in the mustard seeds. As they splutter, add the chana & urad dal & stir till golden. Then add the curry leaves & dry red chili. Switch off the flame, add a good tsp of chopped coriander & pour right into the sabzi. Serve hot.
RECIPE NOTES :
The restaurant I had this sabzi served it with a garnish of kurkuri beans.. Basically a fritter similar to kurkuri bhindi. You may make that, out of the 4 attempts I made at home I made the kurkuri thing thrice,, But the recipe gets more complicated and takes longer time.. So to reduce the hassle, I skipped it the fourth time, and it was still great :) If you are a person who likes eating chicken pieces in a dish with a hand, you would like the kurkuri thing in the dish. Also in the dish at the restaurant, it was loaded with black cardamons &ampamp; cloves... I skipped :) You can add tamarind pulp instead of amchoor powder, I ran out of it that's why replaced with amchoor powder.