Mirchi Sambharo / Condiments for Fried Food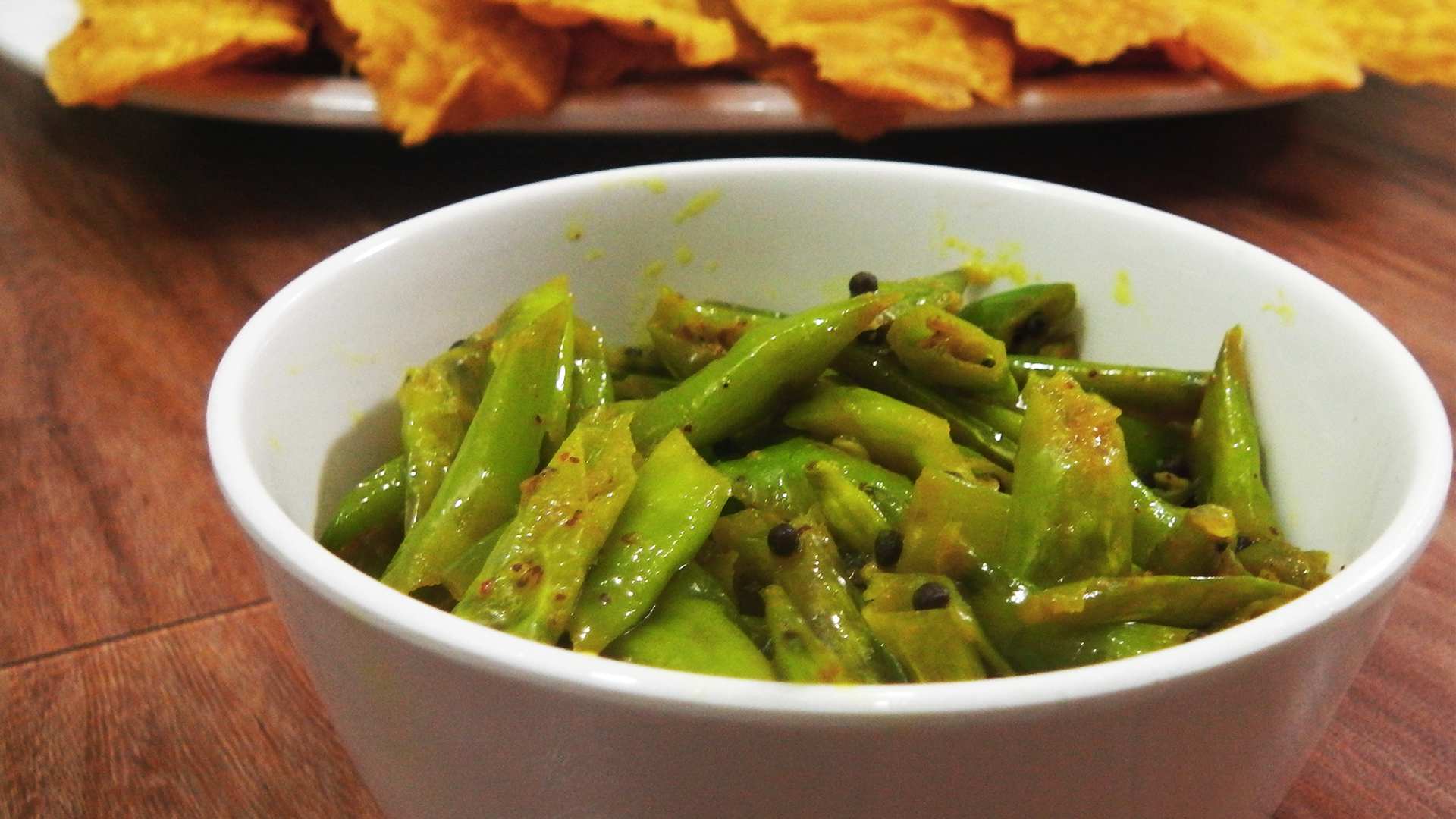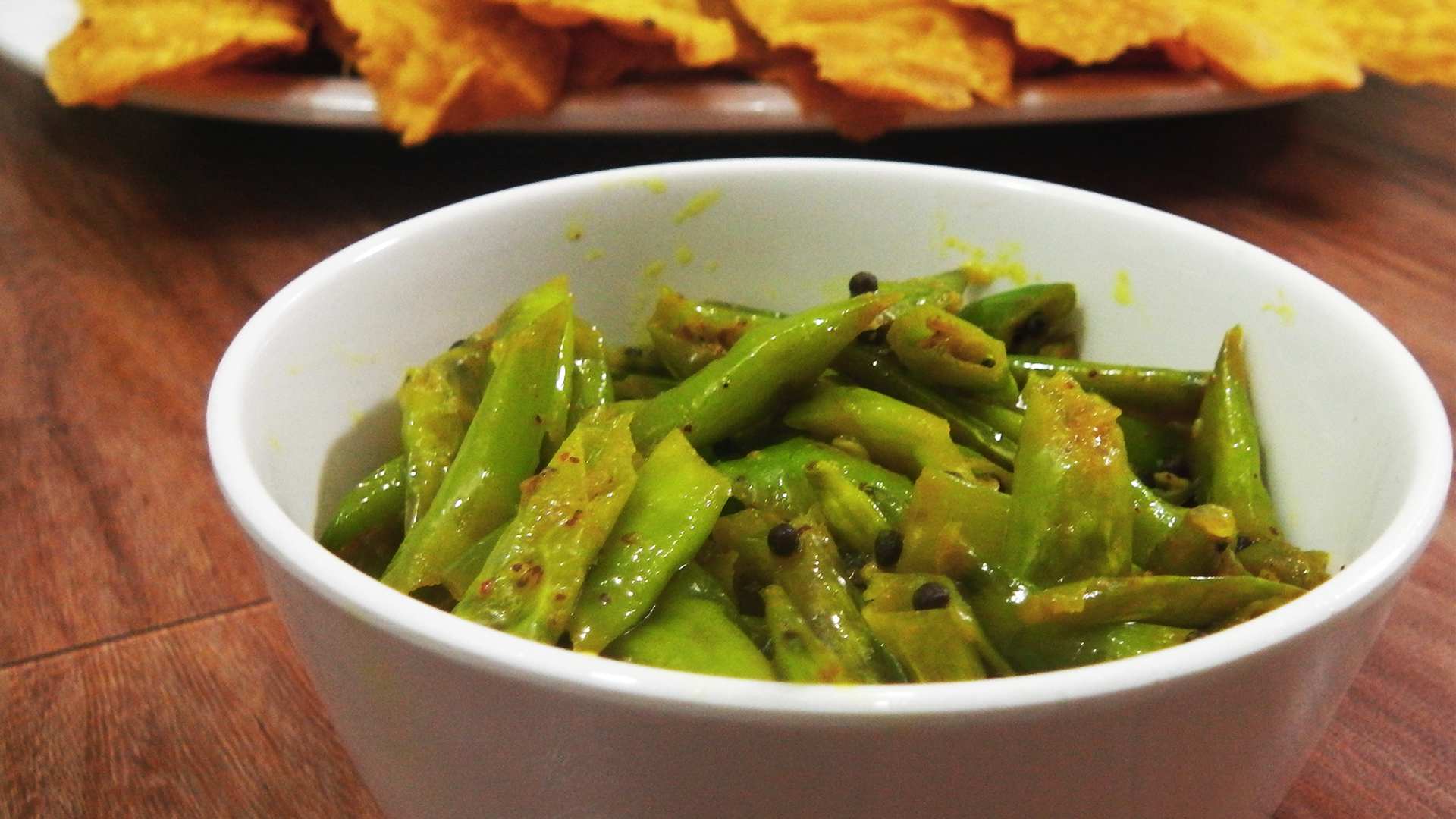 Mirchi Sambharo / Condiments for Fried Food
INGREDIENTS:
Green Chili - 15 - 16 chopped
Salt - to taste
Mustard Seeds - 1 tsp
Sugar - 1/2 tsp
Turmeric - 1/4 tsp
Lemon Juice - 1 tsp
Oil - 1 tbsp
Mustard Powder - 1 tsp (optional)
Water - to boil
RECIPE STEPS:
Blanch the chilies by adding the chilies to boiling water for a few seconds and then strain it. [Optional Step]
In a pan, add in the oil. Once hot add in the mustard seeds. As they crackle, add in the chilies, salt, turmeric, sugar and lemon juice..
Cook in med flame until the moisture evaporates...
As the moisture evaporates, add some mustard powder if you wish. Stir well and serve!