Mitha Puda | Sweet Pancakes | Use Leftover Sugar Syrup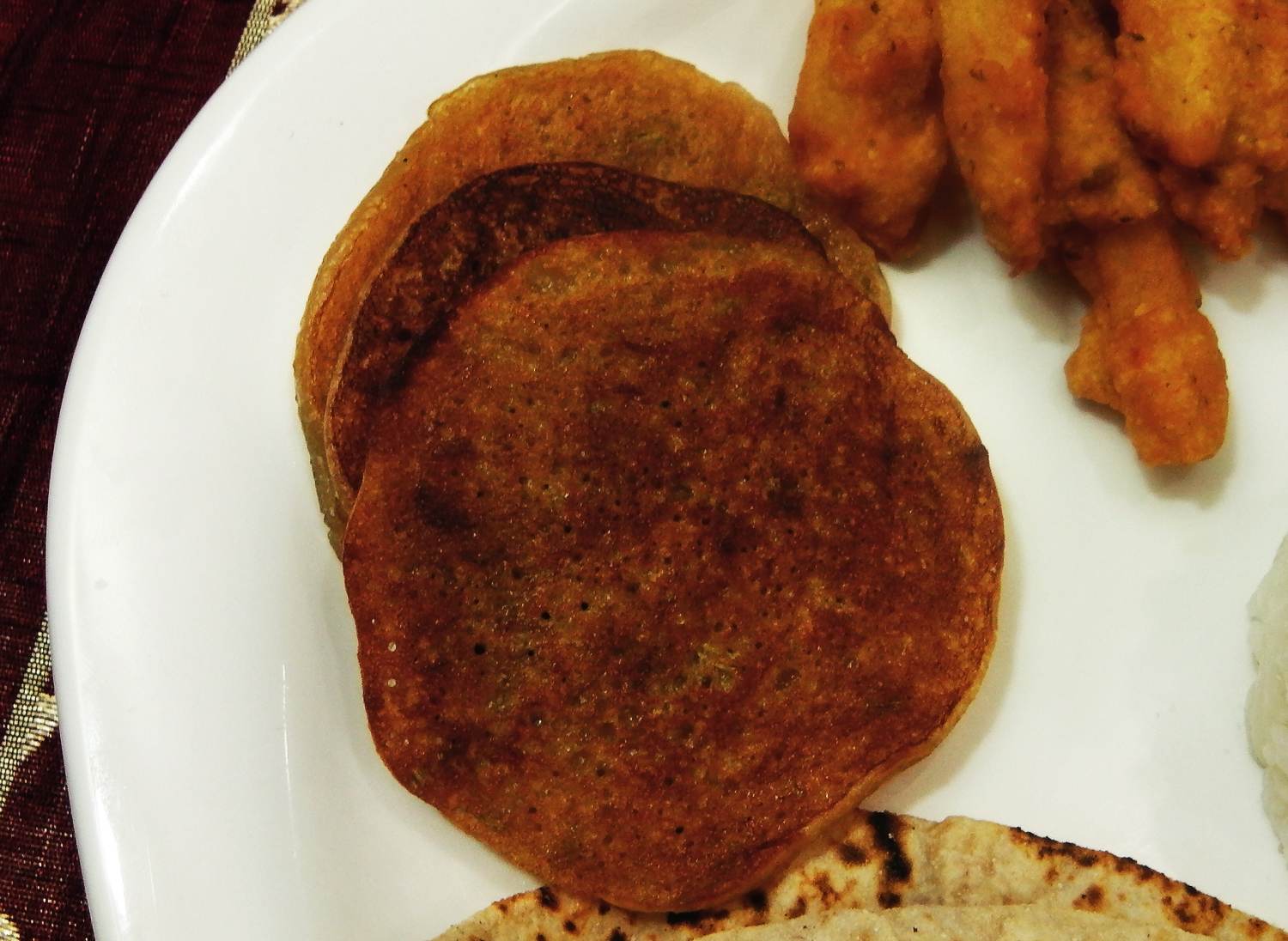 RECIPE CARD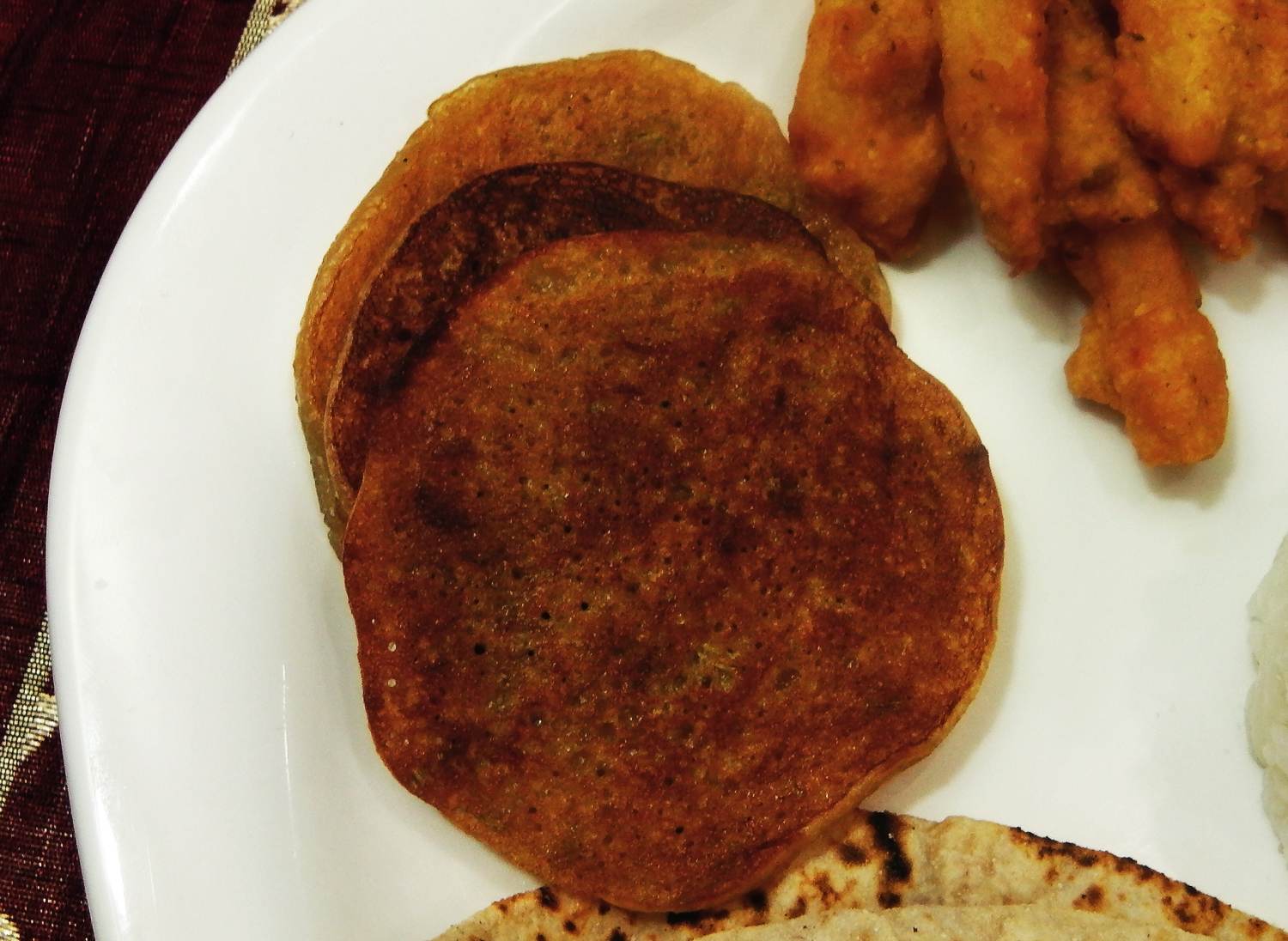 Mitha Puda | Sweet Pancakes | Use Leftover Sugar Syrup
INGREDIENTS:
Wheat Flour -
Fennel Seeds -
Salt -
Ghee/Oil -
Leftover Sugar Syrup -
RECIPE STEPS:
In a bowl, add the wheat flour, fennel and salt. Mix well. Now using the syrup, Make a pour-able batter. Try to avoid lumps.
Let it rest for atleast 10 mins.
Heat a nonstick pan, now pour in the batter. Spread it thinner than pancakes, but thicker than nachos.
Smear some ghee/oil in the sides. Let it cook until brown.
Now flip it over and cook until brown.
Serve it with Chili Pickle or Mango Pickle.
RECIPE NOTES :
If you don't have syrup, you can throw in about 2-3 tbsp of sugar to this and make a batter using water.