Pasta in White Sauce / Alfredo Pasta, Indian Style | Kiddie Lunch-box Special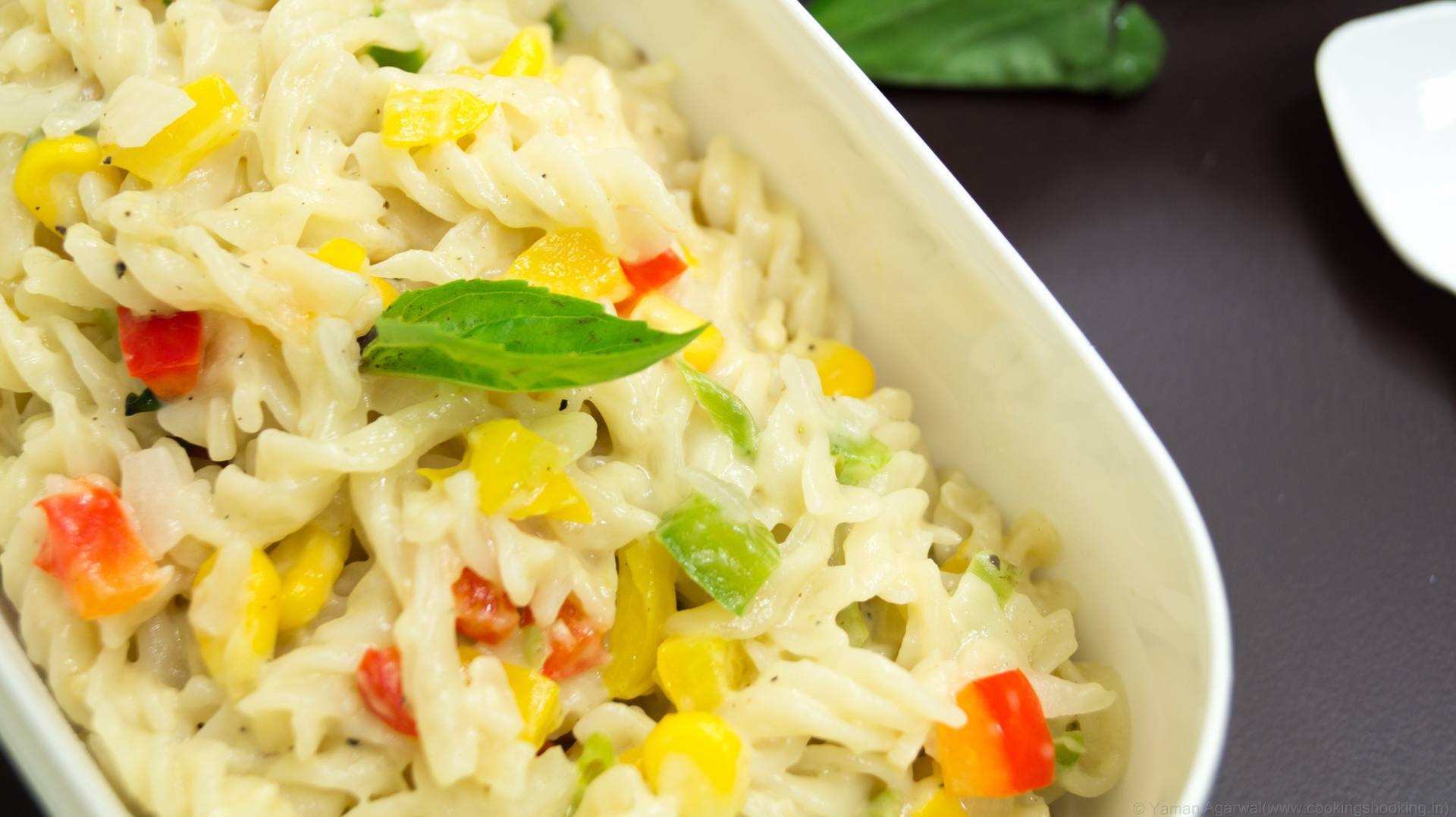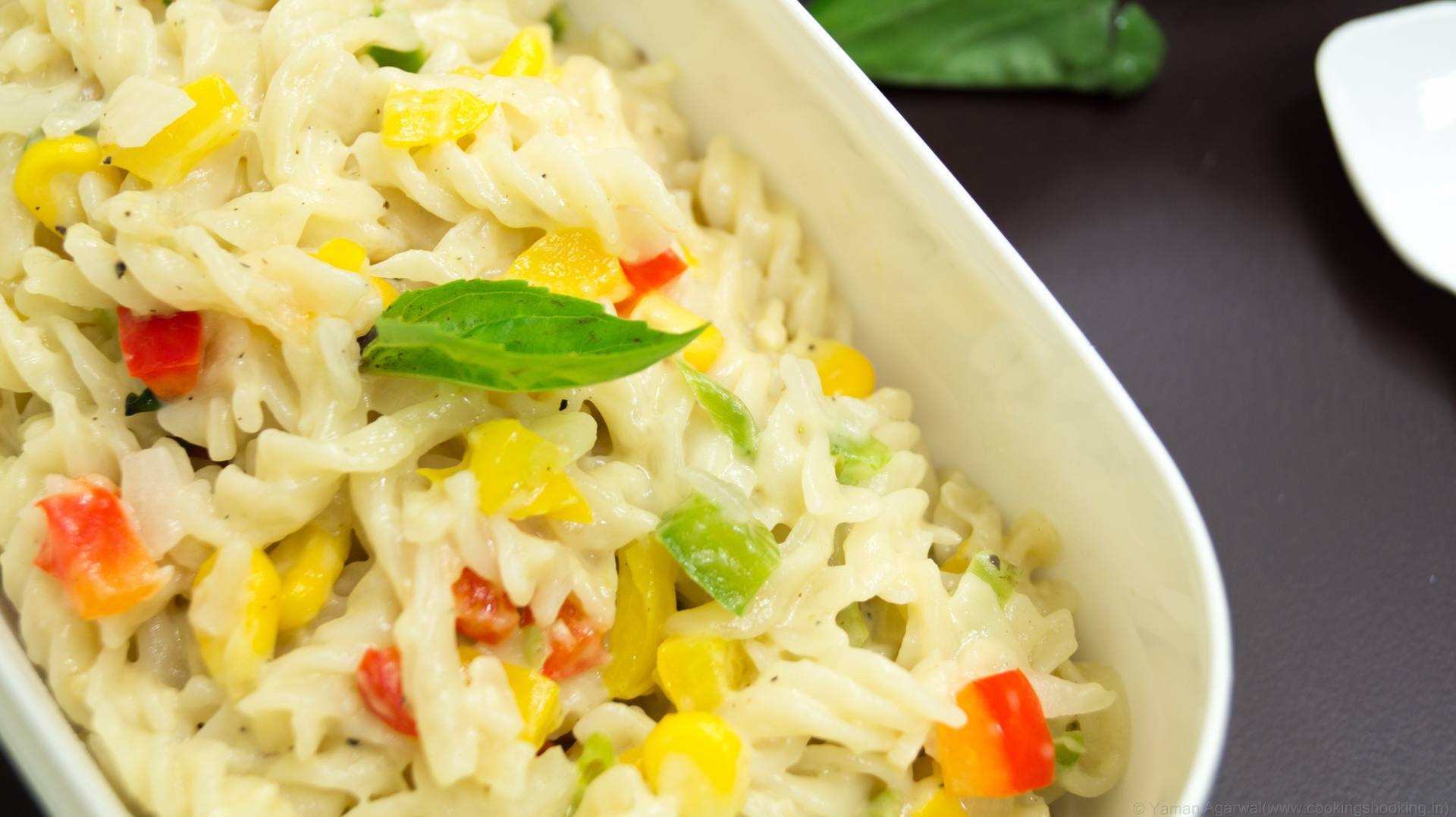 Pasta in White Sauce / Alfredo Pasta, Indian Style | Kiddie Lunch-box Special
INGREDIENTS:
Water -
Spiral Pasta - 1 1/4 cup
Oil - 1 tbsp
Salt - to taste
For white sauce
Butter - 2 tbsp
Plain Flour/Maida - 1 1/2 tbsp
Milk - 1 cup
Salt - to taste
Pepper - 1/4 tsp
Cheese - 1/4 cheese
Olive Oil -
Garlic - 1 tsp
Green Chili - 1/2 tsp finely chopped
Basil -
Corn - 1/4 cup
Capsicum - all 3 colors (1/4 cup each)
Onion - 1/4 cup
RECIPE STEPS:
Start by boiling a couple of cups of water, to that add a tablespoon of regular oil and salt to taste. Throw in the pasta and let it boil till Al dente, strain and keep aside.
In a saucepan, make a roux by adding the butter and flour and cook for a moment. Pour in a little amount of milk at a time to avoid lumps and stir regularly. Season with salt and pepper and cook till thick. Switch off the flame, and add the cheese in. Béchamel sauce is ready.
In a wok/pan, add the olive oil. Once hot add the garlic and chili. Saute and tear the basil leaves in, add the onions, red green and yellow bell pepper and corn. Stir it up well..
Season with salt and pepper, add the pasta and toss it up! Pour the Béchamel in, and stir, stir stir. Ready to be served, bon appétit!
RECIPE NOTES :
Don't have Fresh Basil? Use Dried one :)