Schezwan Pizza Bites | Mini Pizza Recipe in Tawa ~ Eggless Baking Without Oven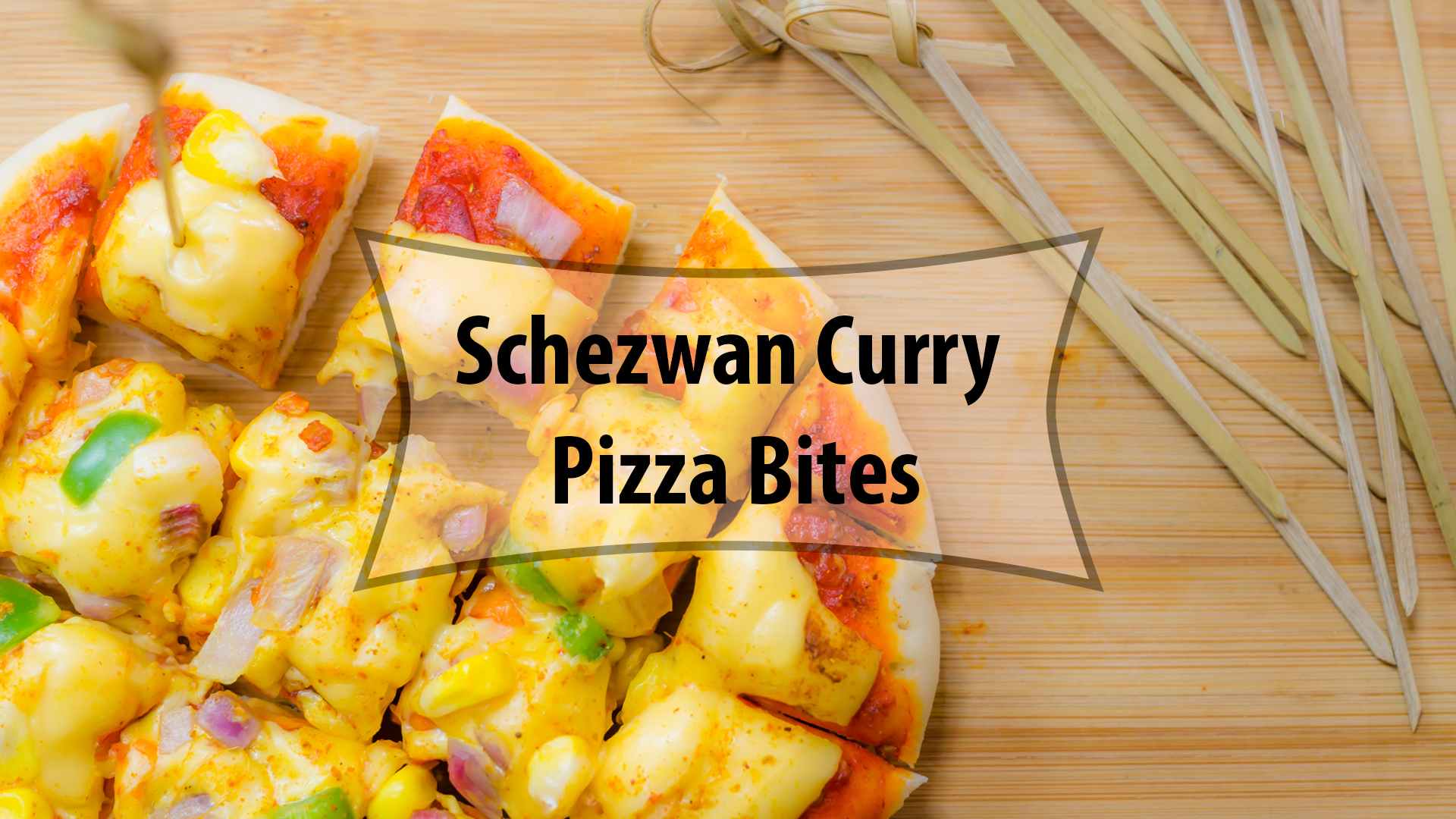 Hey Foodies, It's been long will be cliched. Let me get it to you – I've been occupied half the time I was away, and the rest I busy taking rest, working on a few recipes and so on.. This recipe was shot months back, but we gotta start with some content right? Here's a pizza recipe for you today from the archive, new content coming soon(for real 😛 )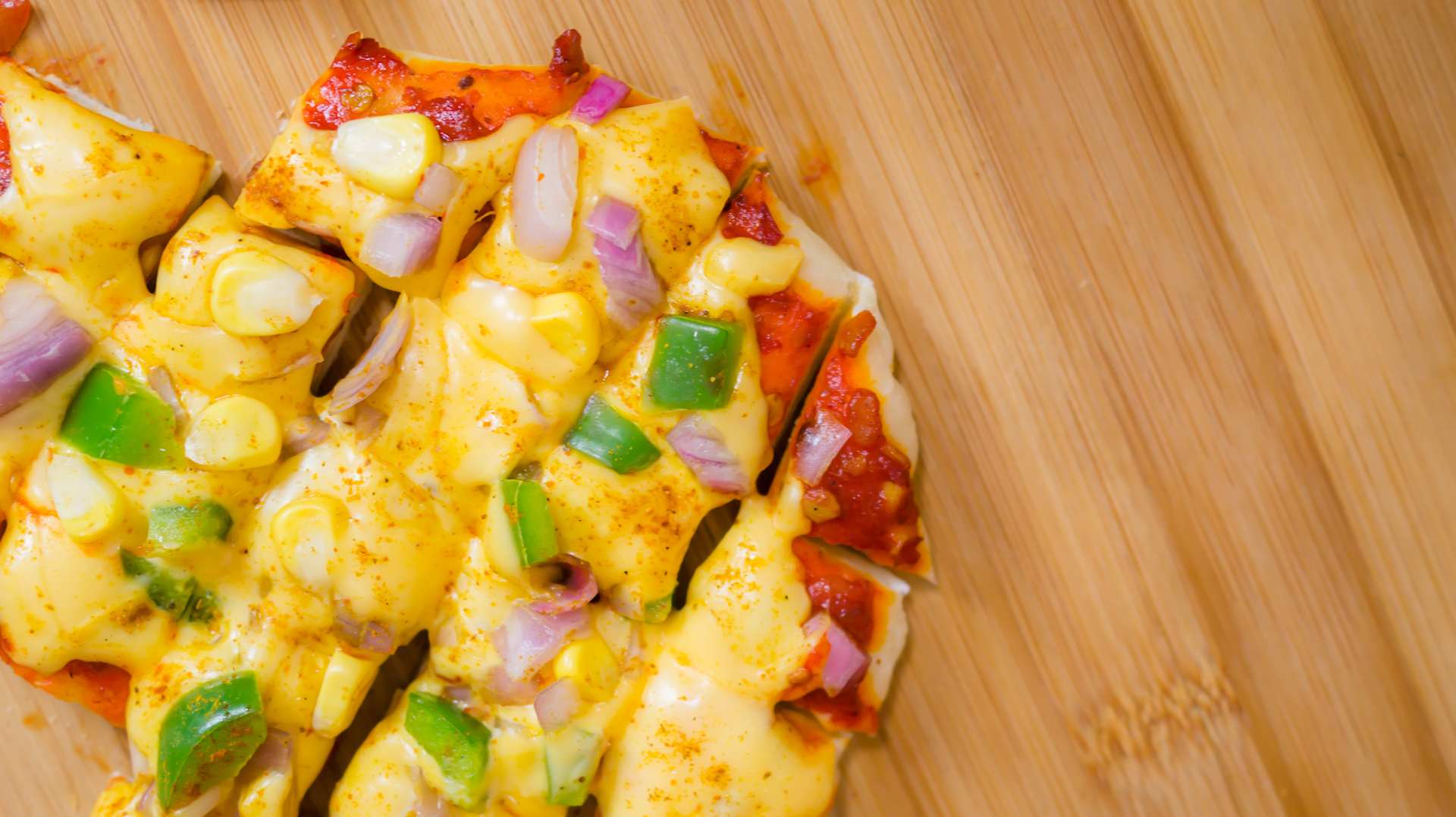 RECIPE VIDEO
RECIPE CARD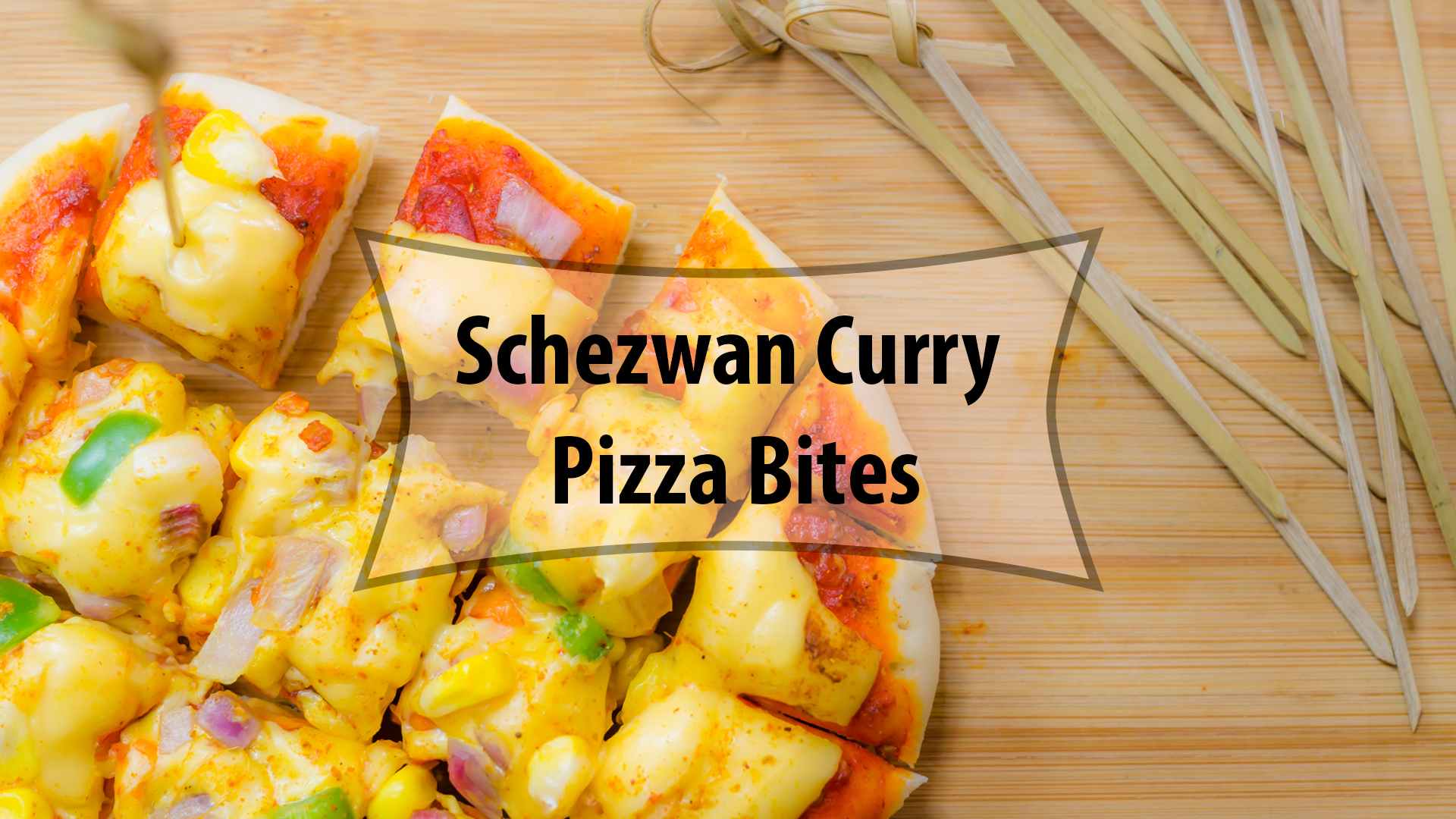 Schezwan Pizza Bites | Mini Pizza Recipe in Tawa ~ Eggless Baking Without Oven
Hey Foodies, It's been long will be cliched. Let me get it to you – I've been occupied half the time I was away, and the rest I busy taking rest, working on a few recipes and so on.. This recipe was shot months back, but we gotta start with some content right? Here's a pizza recipe for you today from the archive, new content coming soon(for real 😛 )
INGREDIENTS:
Dough
Plain Flour - 1 cup
Salt - 1 tsp
Milk Powder - 1 tbsp
Yeast - 1/2 tsp
Sugar - 1/2 tsp
Oil - 1 tsp
For Pizza
Schezwan Chutney - 2 tbsp
Cheese Slice - 4
Masala-e-magic / Curry Powder - 1 tsp
Veggies - 1/3 cup corn,onions,pepper,etc.
Salt - to season
RECIPE STEPS:
Begin by taking a cup of flour, a tsp of salt, tablespoon worth of milk powder, ½ tsp yeast proofed in water with ½ tsp sugar. And a tsp of oil.
Mix the ingredients to form a clumpy mass. Take it down to the counter and knead into a soft dough using warm water if required. Place in a greased bowl for an hour to proof
Once doubled, divide the dough into two portions. Take a portion and roll it down tot about 6", prick all over with a fork.
Place the rolled dough in a warm skillet or tawa, and cover with a lid. Let the base cook in low flame for 3-5 minutes. Flip the pizza base and cook for another couple minutes, covered. Take that out and repeat the process with another part of dough.
Spread schezwan chutney over the cooked pizza base, follow it up by a slice of cheese. Sprinkle in a good sum of masala-e-magic or curry powder.
Next goes in onions, peppers, corn, a dash of salt. Top it off with a few broken slices of cheese. Place it on the tawa to get baked in low flame, covered for 4-6 minutes.
Once the cheese is melted & the bottom is brown, take it off the pan and sprinkle a bit of the curry powder and slice it down to bite size chunks. Serve!