Street Style Butter Dosa Recipe | Indian Street Food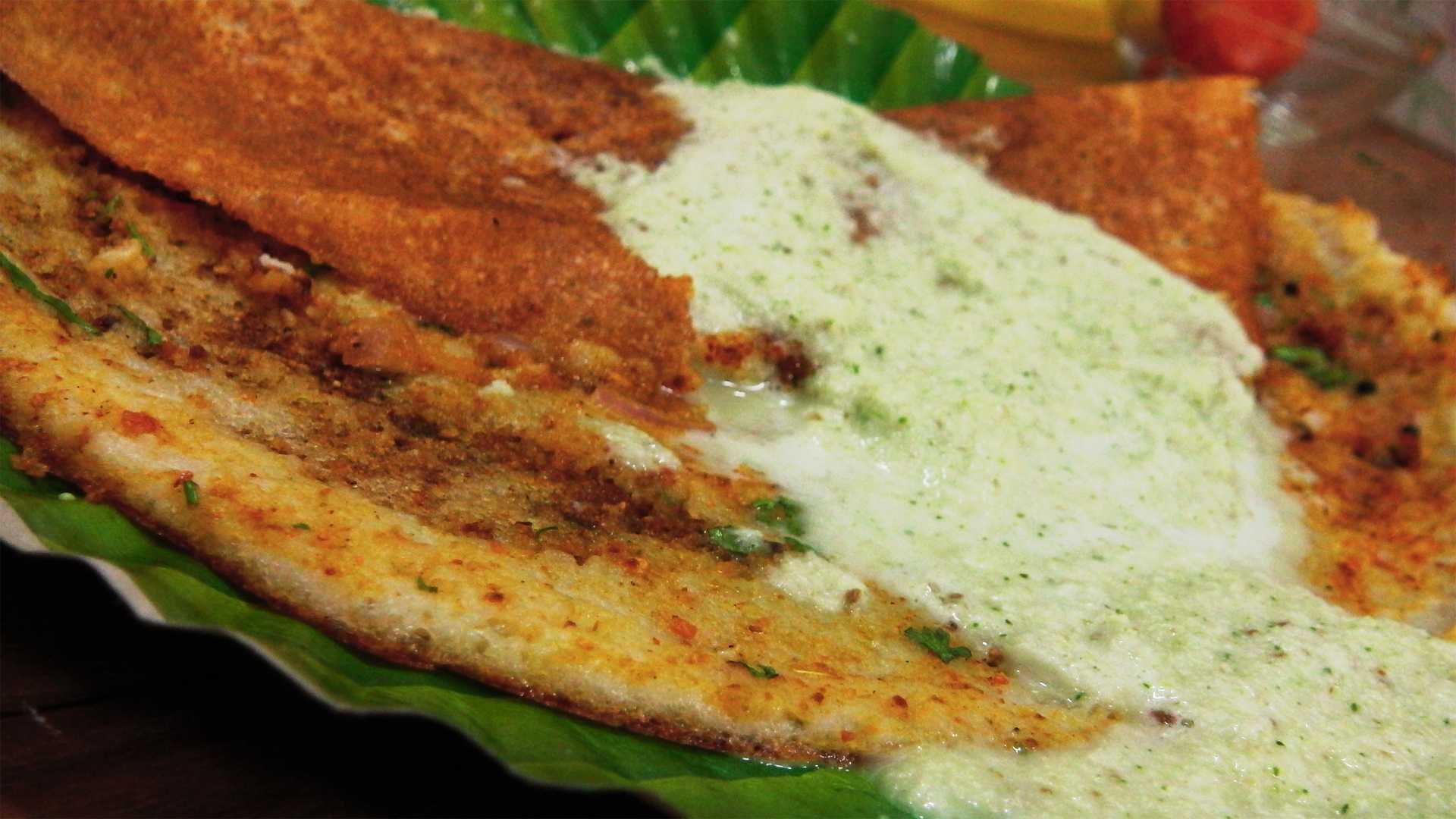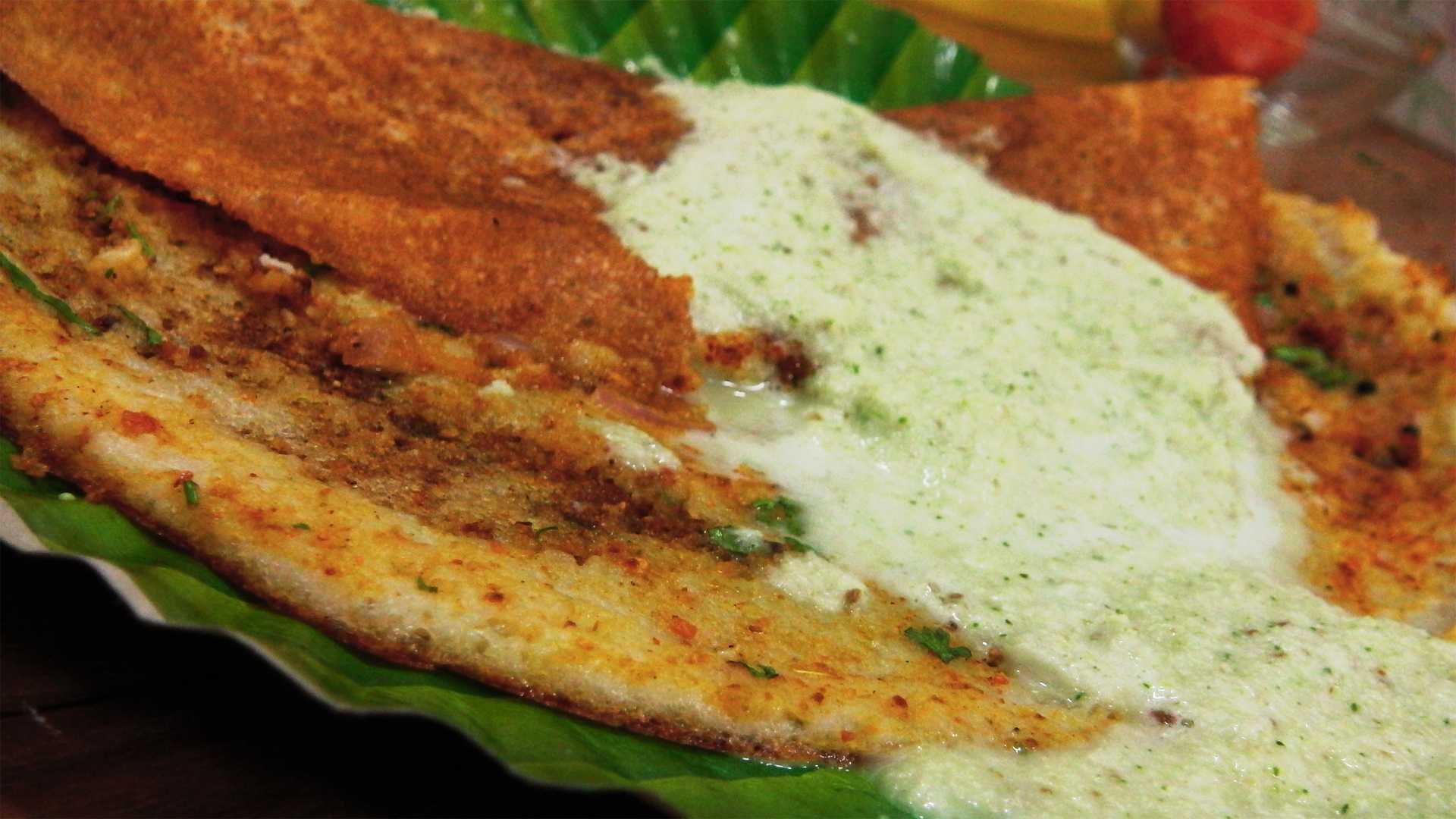 Street Style Butter Dosa Recipe | Indian Street Food
INGREDIENTS:
Special Dosa Batter
Par Boil Rice - 1 cup
Urad Dal - 1/4 cup
Chana Dal - 1/4 cup
Normal Rice - 1/4 cup
Methi Seeds - 1/2 tsp
Salt - to taste
Water -
Other ingredients
Tomato - 2 sliced
Onion - 1 chopped
Butter - 100 gm cubed
Green Chilies - 2 - 3 chopped
Karam Podi - 1/2 cup
Coriander - 1/4 cup
Cheese Slice - for cheese dosa
Suji - 1/4 cup
Oil - 1 tbsp
Mustard - 1 tbsp
Salt - 1 tsp
Water - 2 cups
RECIPE STEPS:
For Dosa Batter
In a bowl add both the type of rice and methi seeds. Wash it twice and soak it for 2 hours.
After two hours, add the urad dal and chana dal let it soak for 2 more hours. Grind it to make a coarse paste. Somewhat smooth, if you feel the batter in your index finger you should be able to feel grains rest it should be smooth.
Cover and let it ferment for 4-5 hours in summers or 7-8 hours in winter.
After its fermented, add salt to taste and mix really well. Also add more water for desired spreadable consistency.
For Making Upma
In a pan add the oil and let it heat up. Once its hot add the mustard and once it crackles add the suji,water,salt and give it a stir.
Once it gets a roaring boil. Switch off the flame and let it cool.
For Making Dosa
Heat a seasoned iron tawa or a nonstick tawa. Once hot, spread some oil and wipe that off with a piece of wet cloth.
Now add two ladle fulls of batter and spread that. Switch the flame to high and once its slighlty cooked add 2 tbsp upma, 1 big cube of butter and 1 1/2 tbsp of karam podi. Using a spoon spread that really well.
Once it is well spread-ed add the onions, squeeze a tomato slice,add some green chili, throw in some coriander and let it cook for a minute.You can add a cheese slice if you wish.
Half fold or full fold the dosa and take it out using a spatula and serve piping hot and dont forget to throw in some thin coconut chutney over it.
RECIPE NOTES :
I've been experimenting with Karam Podi variations. Here's the latest one I had made. However, I'll update the recipe if I get even delicious podi! But this is amazing as well! 1 1/2 tbsp Coriander, 2 tbsp Chana Dal, 1 1/2 tbsp urad dal, 10 Dry Red chili, 1 Tsp Ghee, 5 Garlic Cloves, 3-4 walnut-sized Tamarind Balls, 1/2 tbsp Cumin Seeds, 10 Curry Leaves' 1/4 Tsp Hing, 1/2 tsp Methi' 1/2 Tsp Mustard. In a pan, add the ghee and add all the other ingredients and slow roast it until its well roasted. Let it cool completely then grind to a coarse powder. Use!