Tender Coconut Ice Cream Recipe ~ Natural Style | No-Eggs No-Ice Cream Maker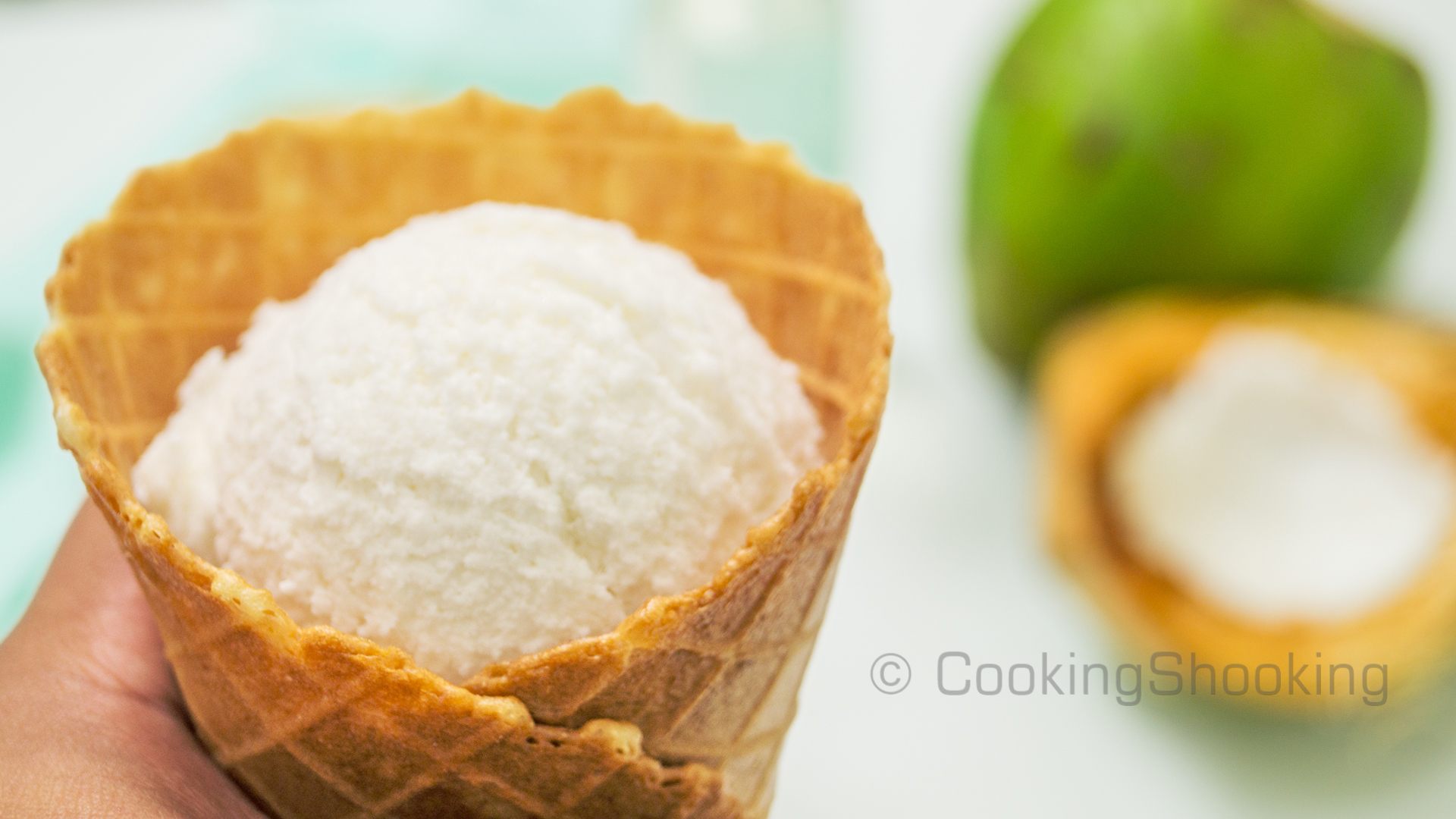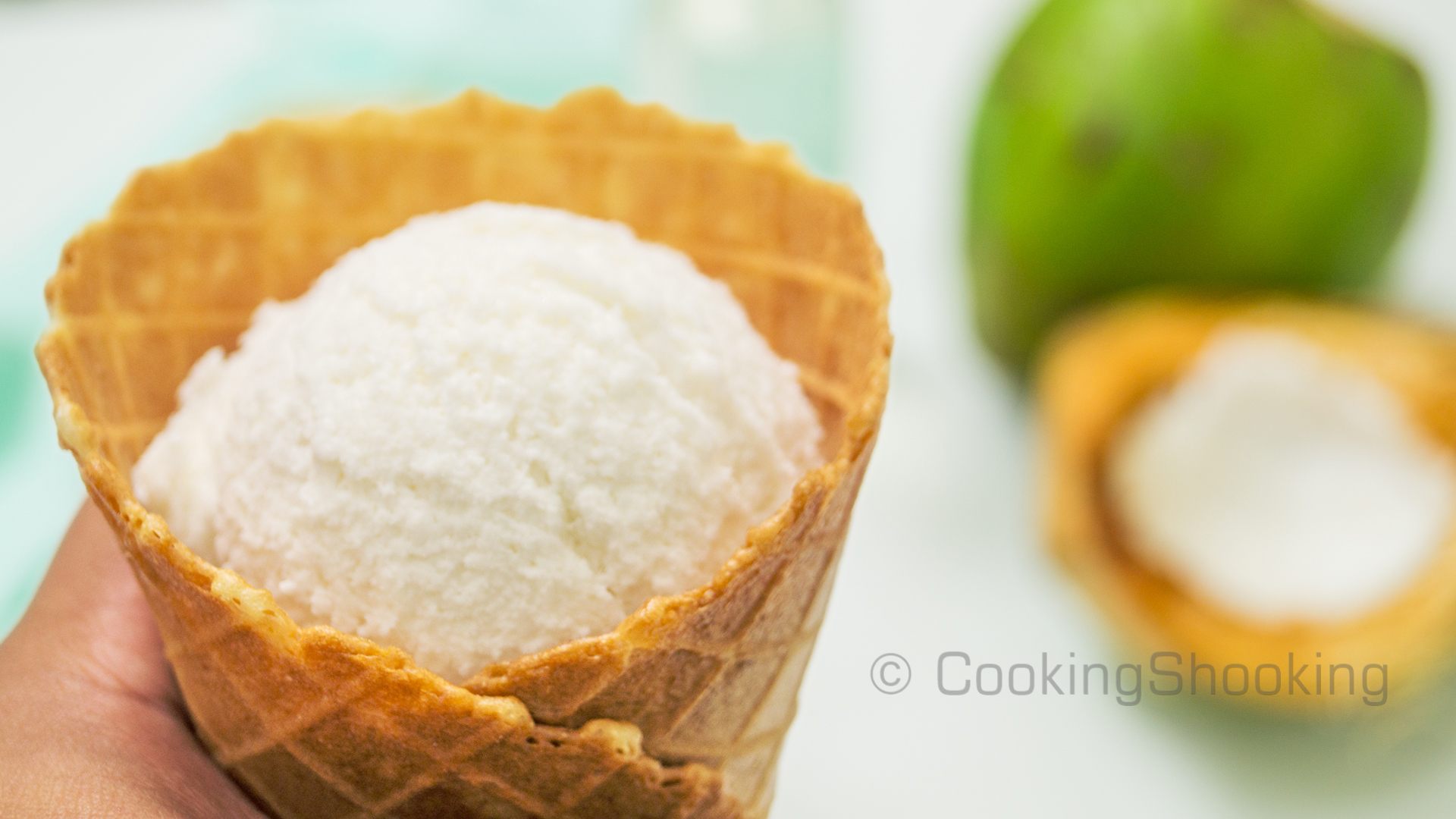 Tender Coconut Ice Cream Recipe ~ Natural Style | No-Eggs No-Ice Cream Maker
INGREDIENTS:
Whipping Cream - 1 cup
Tender Coconut Water - 1 1/4 cup
Tender Coconut Meat - from 4 coconuts
Coconut Milk - 3/4 cup
Sugar - 1 cup
Condensed Milk - 1/2 cup
Chopped Tender Coconut -
RECIPE STEPS:
In a mixing bowl, add the whipping cream and whip it using a hand mixer or a whisk until stiff peaks.
Add about 1/2 cup of tender coconut water and meat from 3 tender coconuts to a blender and blend to a smooth paste.
Chop meat from 1 tender coconut into small pieces and keep aside.
To the whipped cream, add powdered sugar, and mix well. Then incorporate - condensed milk, puree of tender coconut water & meat.
Fold in the remaining 3/4 cup tender coconut water along with 3/4 cup of coconut milk to the mixture.
And then add the chopped tender coconut meat, & transfer the ice cream into a bigger bowl(if necessary) and freeze the ice cream for a minimum 6 hours.
Stir the ice cream after first two hours so that the tender coconut meat chunks are well distributed around the ice cream.
After the ice cream is frozen, scoop out, serve & Beat the Heat!
RECIPE NOTES :
1. Coconut Milk : You might be thinking why coconut milk in a *tender* coconut ice cream? Well, I've made it in three ways in past and it does taste great all three ways. This is just the moisture, not the meat part. Meat part was also changed. Those are: (a) Only Tender Coconut Water along with the usual ice cream base. (b) A little bit of Coconut Milk in. (c) this quantity. All three ways it taste good as I said, But (a) seems like something's missing and can be icy(not very creamy), and has a lot of tender coconut water flavor. (b) Better than before, but still needs more of that brought it better that is slight creaminess, balanced mild flavor. (c) I increased the quantity of coconut milk also the tc meat &ampamp; voila. This is much much better! 2. Sugar. I found the Natural Ice Cream Parlour's Tender Coconut Ice cream was way too sweet for my taste buds, I mean literally. If you wish, you can use more sugar in the ice cream, as I din't made the sweetness as much. As it was that sweet!