Til Chakki / Sesame Brittle - Sankranti Recipe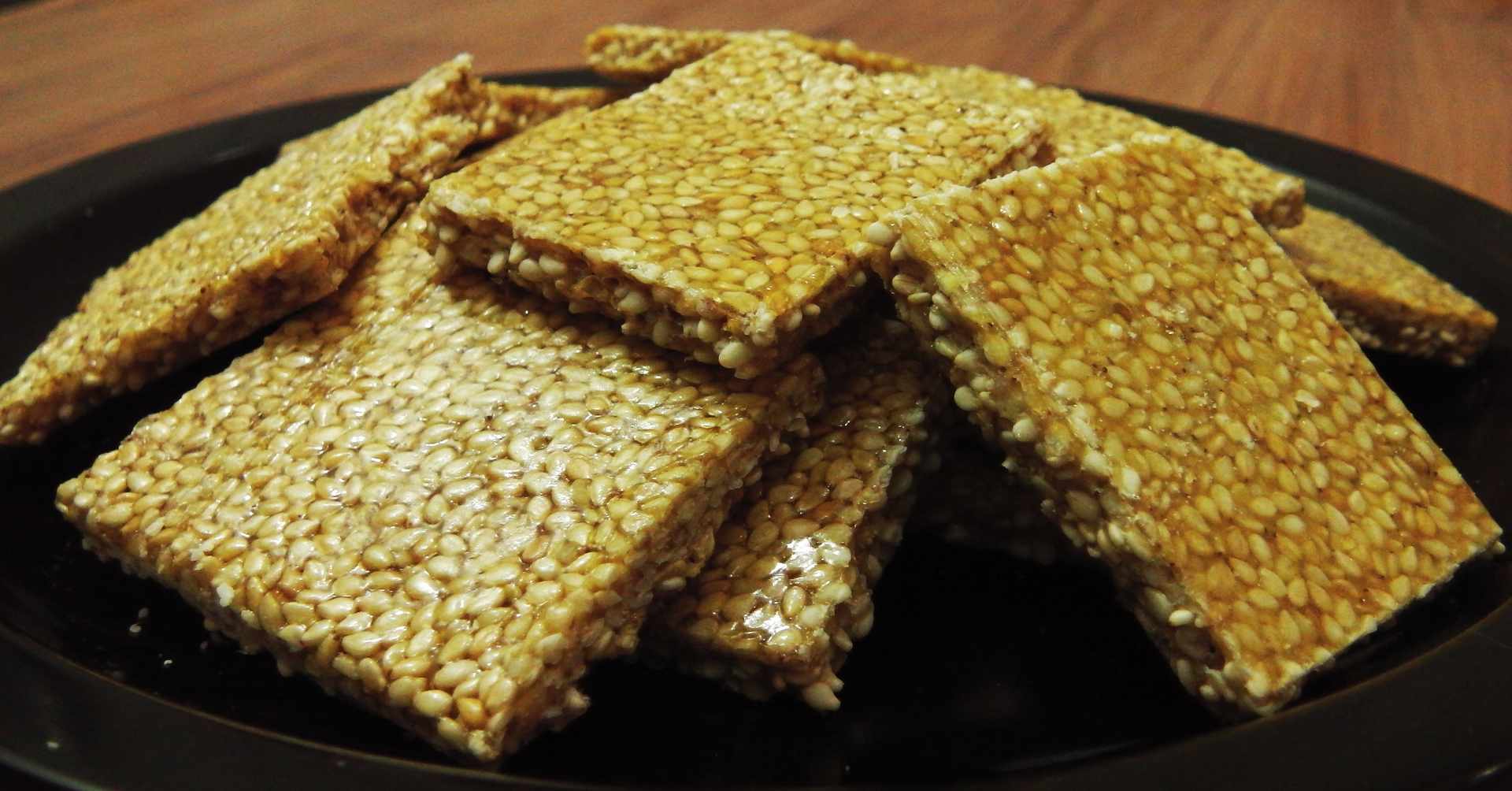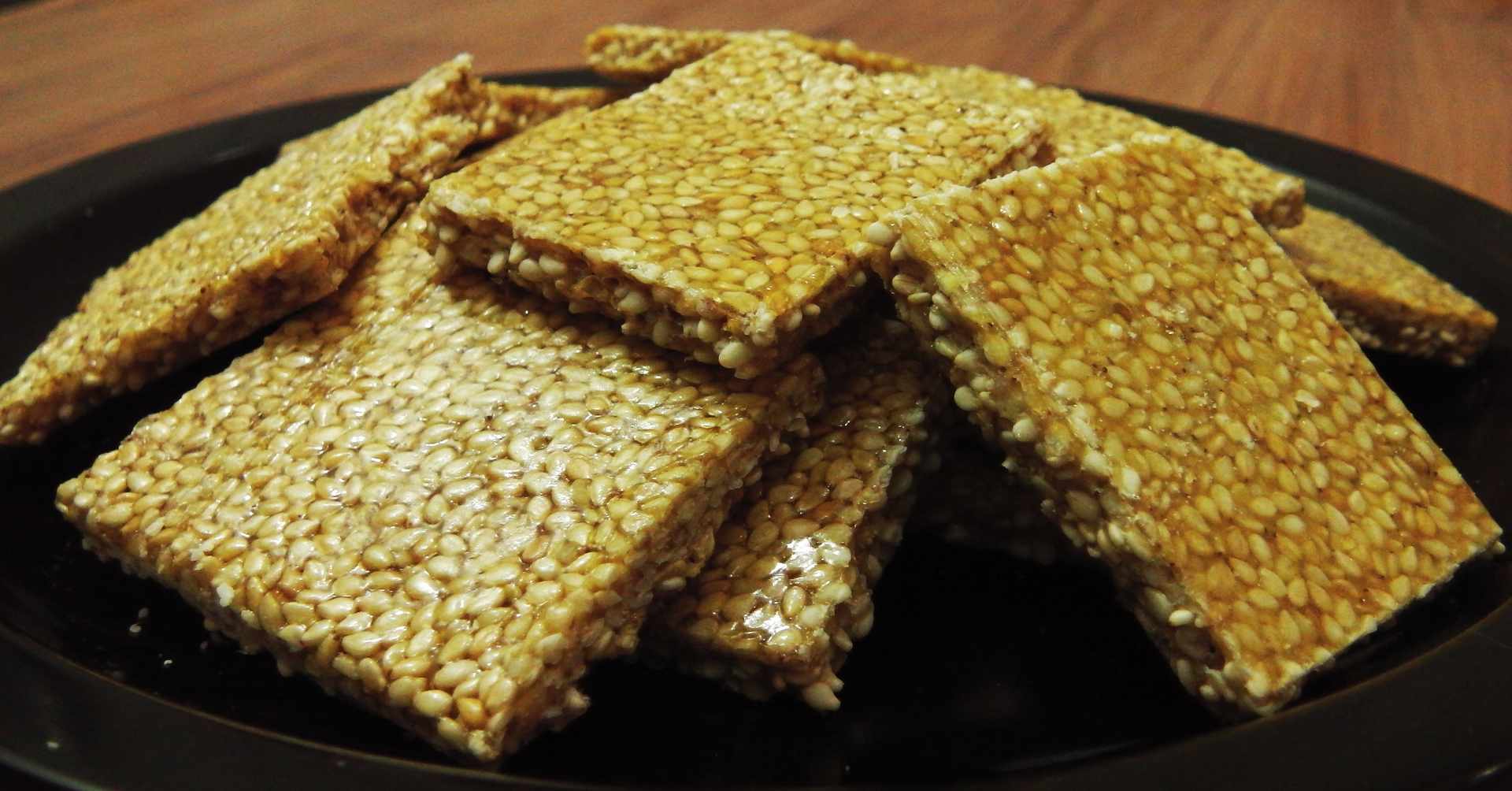 Til Chakki / Sesame Brittle - Sankranti Recipe
INGREDIENTS:
Sesame Seeds - 1 cup
Sugar - 3/4 cup
RECIPE STEPS:
Take a pan. and dry roast the til in med flame until they pop. Then keep aside.
In the same pan. add in the sugar and caramelize it/stir and melt it until it is golden brown.
Add in the roasted sesame and stir until it clumps together. Transfer to a butterpaper/greased surface and try to smooth it and start rolling it. Roll it thick or thin as you prefer.
Cut it in desired sizes using a knife and serve!