Vanilla Cupcakes Recipe | With Cherries Inside, Cooker Cupcakes | Eggless Baking Without Oven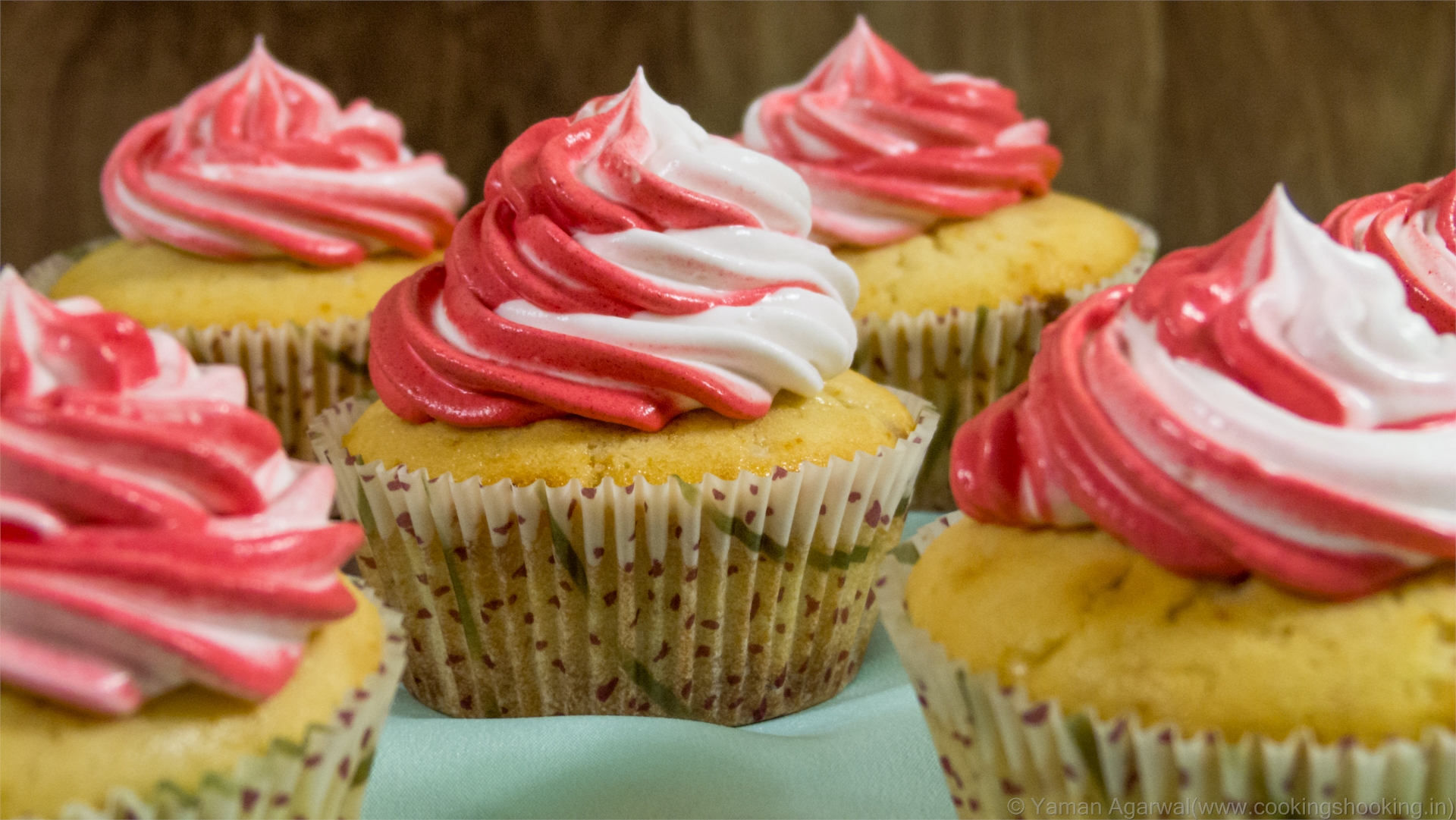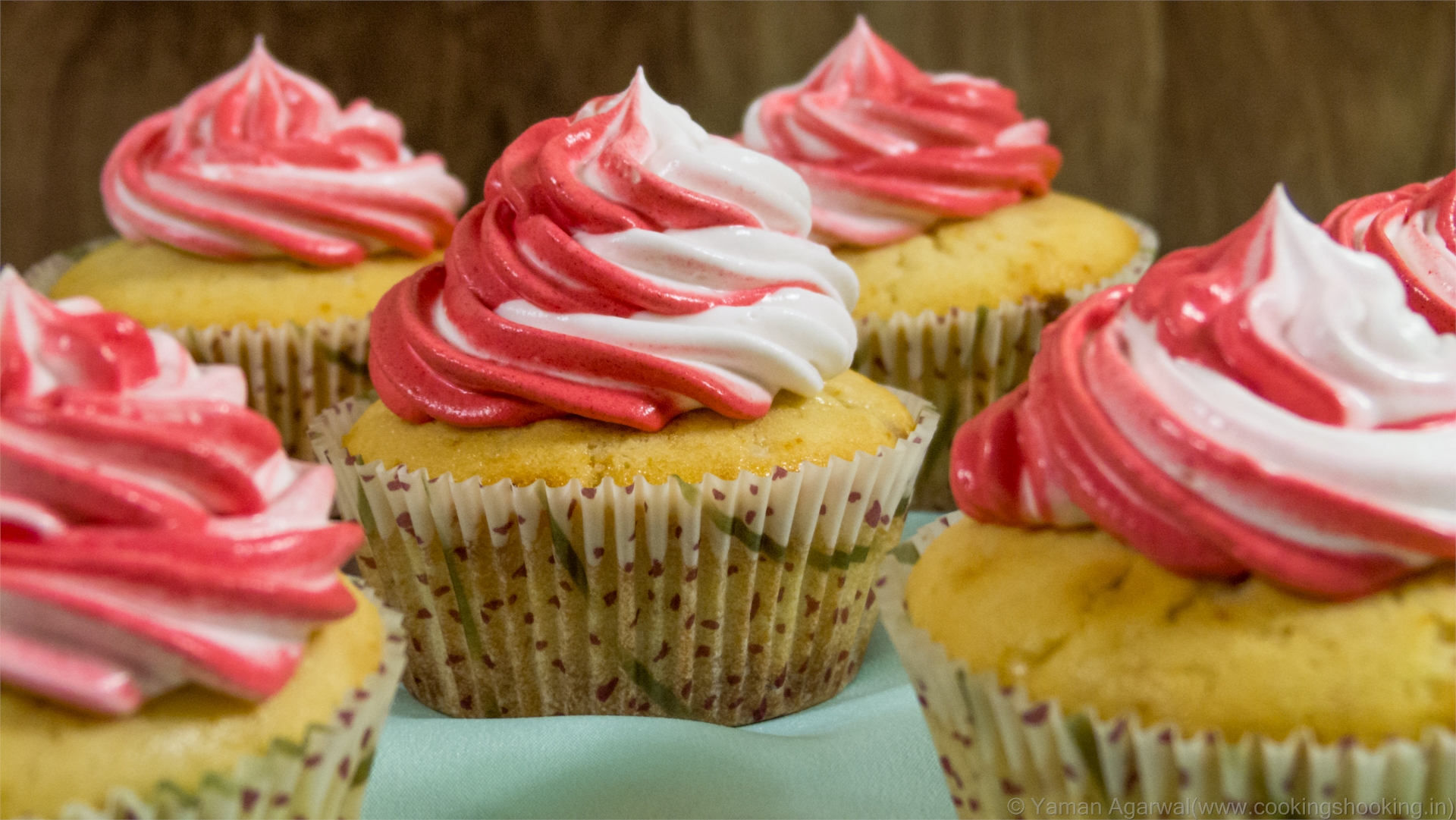 Vanilla Cupcakes Recipe | With Cherries Inside, Cooker Cupcakes | Eggless Baking Without Oven
INGREDIENTS:
Salt - 2 cups to bake
Butter - 1/4 cup
Powdered Sugar - 1/4 cup
Condensed Milk - 1/2 cup
Vanilla Essence - 1/2 tsp
Plain Flour - 1 cup
Baking Powder - 1 tsp
Club Soda - 1/2 cup
Cherries -
RECIPE STEPS:
Heat a cooker with 2 cups salt, a wire stand and a perforated plate in medium flame.
In a mixing bowl, add the butter and sugar, beat well till creamy. Add the vanilla essence, and beat well.
Mix the baking powder and plain flour in another bowl. Add half of it to the creamed butter and sugar, fold well and then add the rest half.
Pour in the club soda and mix well. Fill 9 cupcake liners which are in individual cupcake tins with the batter and plop in a couple of cherries in each.
Place the cupcake tins/moulds in a small tray/spring bottom cake tin's bottom part and place in the cooker to bake for 15-18 mins in medium flame.
RECIPE NOTES :
I used a idli cooker, hence i loosened the whistle. If using pressure cooker take the whistle out. You can also bake these in a preheated oven at 180 C for 15 mins. Frost these after they cool with whipped cream/cream cheese frosting/anything. I used leftover frosting from red velvet cake. Recipe for that on wednesday.