Veg Pizza | With Dough - Eggless Baking without oven!!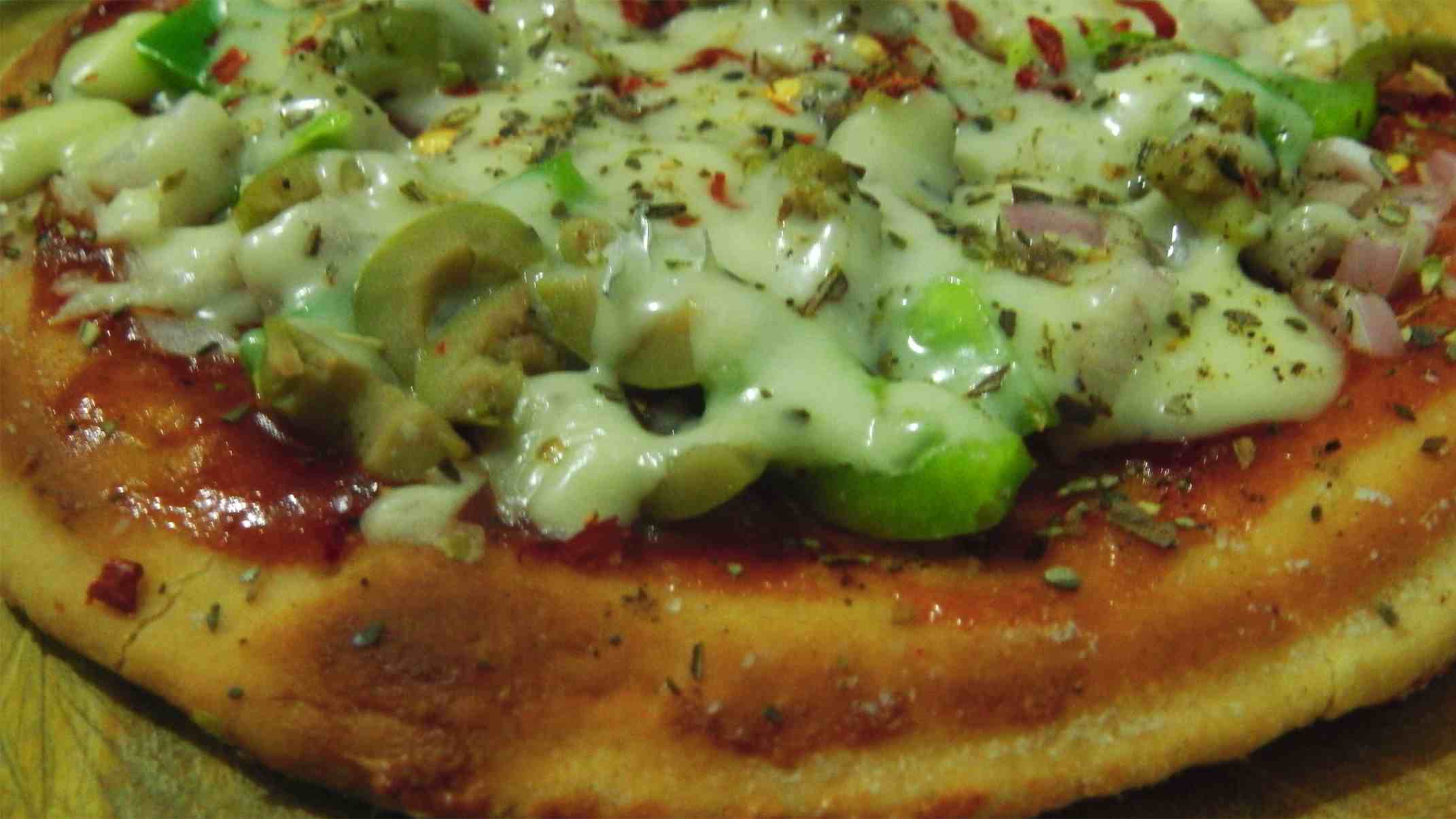 RECIPE CARD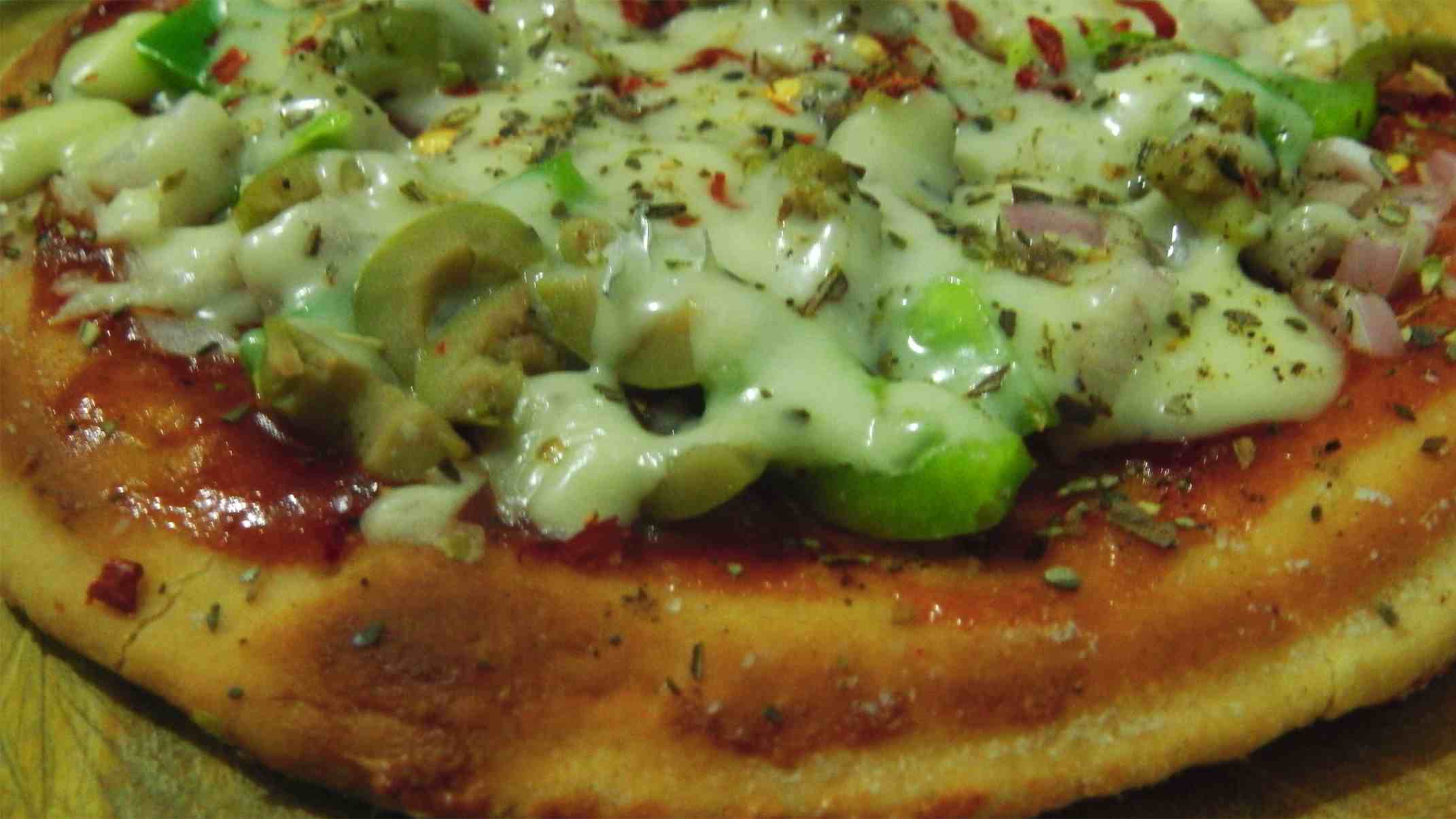 Veg Pizza | With Dough - Eggless Baking without oven!!
INGREDIENTS:
Flour -
Salt -
Sugar -
Yeast -
Warm Water -
Oil -
Pizza Sauce -
Oregano -
Chili Flakes -
Basil -
Cheese -
Onion -
Capsicum -
Olives -
-
-
RECIPE STEPS:
Mix the flour(s), Make a well, add the salt, sugar, yeast in there. Add the warm water and mix. Let it rest for 10 mins(OPTIONAL)
Mix and make a sticky dough, using warm water. While making dough, add the 1 tbsp oil!
Now add one more tbsp oil and start kneading. Dough should be very sticky. It will all stick in the platform/paraat but dont worry, slowly slowly as it gets kneaded it will leave the surface. Knead for 10 mins.
Apply the rest 1 tbsp oil over the dough and cover. Rest for 1 hour. Poke a hole in the side of the dough. if the hole stays, its ready!
Punch the dough. Dust flour and make 4 parts of it. Roll it into 7 inches. Now Add this dough into a oiled baking tray/cake pan/normal aluminum/steel box in which you make your cake. Let it rest for 10-30 mins.
Take a idli cooker/normal cooker. Add 1-2 cup salt. Apply a wire rack and a perforated plate over it. Cover and heat for 5 mins in medium flame.
Add the cake pan into it. Bake for 10-12 mins.
Cool and use.
Take a biggg karahi, add the base. Cover and Toast until brown in the side where you want to add the toppings in low flame. Take it out. Let the karahi heat in low flame covered.
And then apply oil to the sides of the base. This will make the sides shine!!
Apply sauce, add salt-oregano-chili flakes-basil. Add some cheese, onion, capsicum and olives, salt, oregano, chili flakes. Add cheese.
Add this to the karahi, and cover and cook until the bottom is golden.
Take it out and sprinkle oregano basil chili flakes salt pepper. And serve!!!!
Enjoy!