Whipped Cream from Low Fat 25% Cream | Baking Basics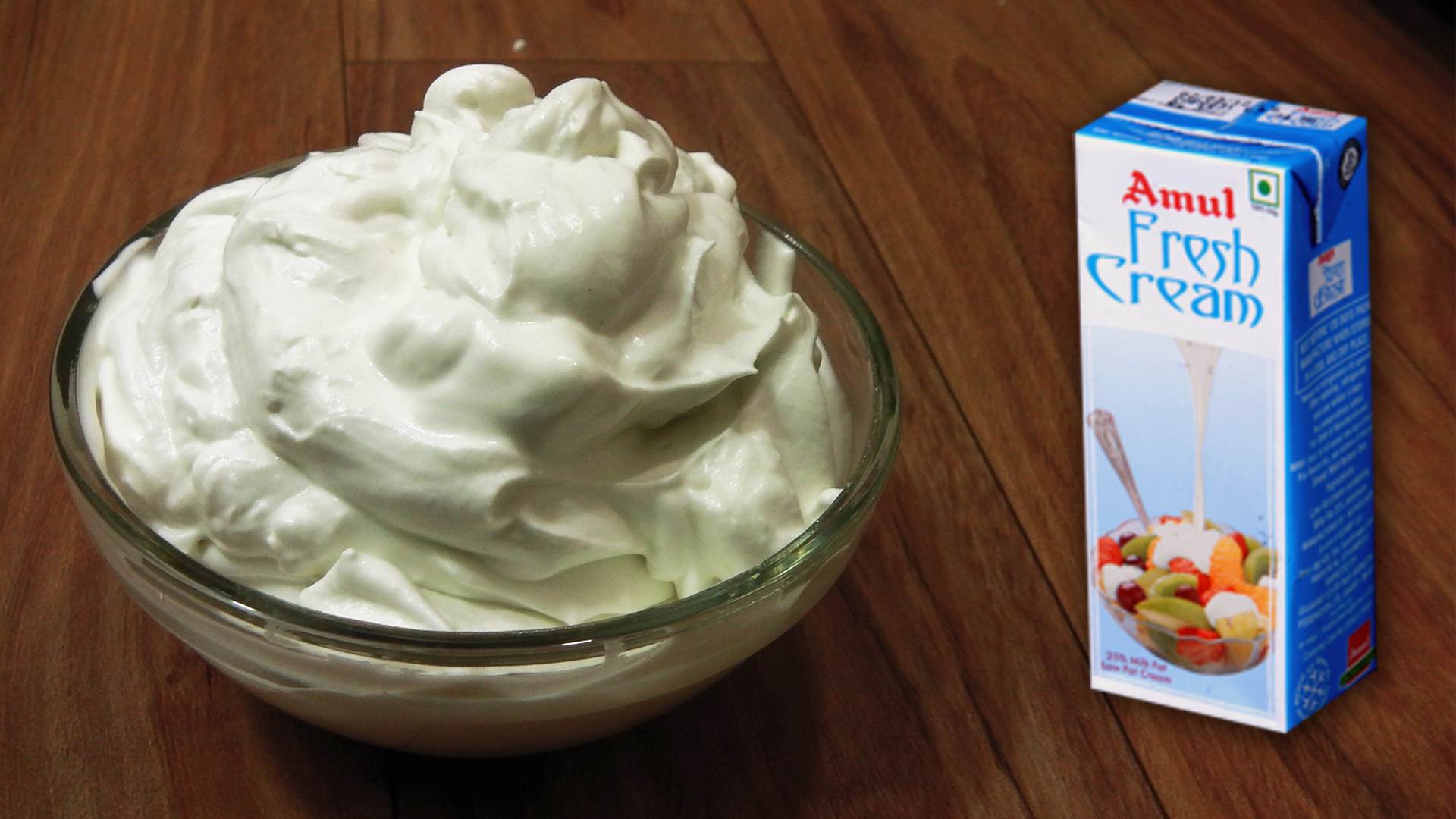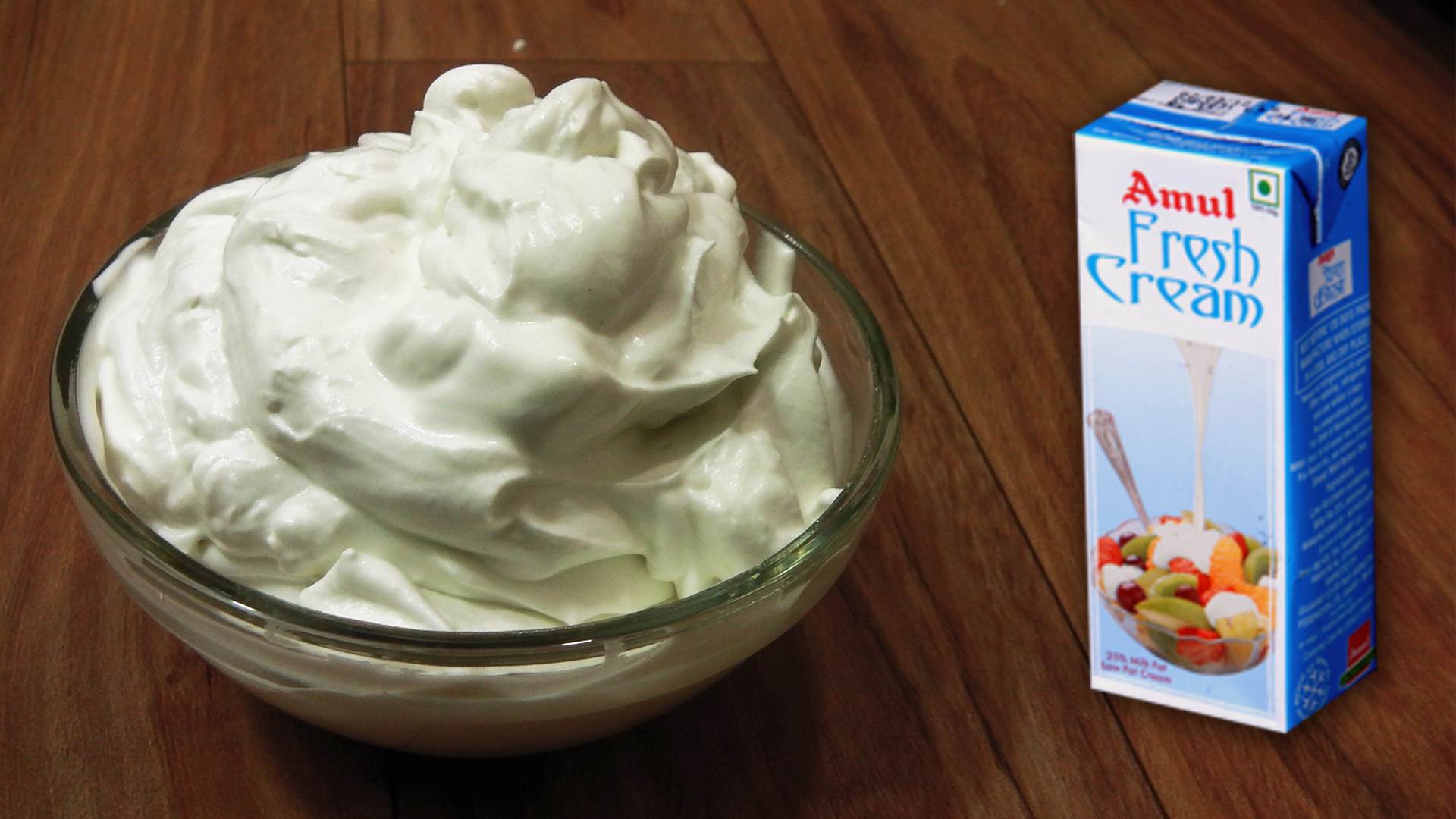 Whipped Cream from Low Fat 25% Cream | Baking Basics
INGREDIENTS:
Whipping Cream - 400 ml (2 packs of 200 ml)
Ice Cubes -
Water -
Icing Sugar -
RECIPE STEPS:
Take the cream pack, and snip of the top of the pack and refrigerate it for minimum 4 hrs or overnight.
Also keep the bowls and the beaters/whisks in freezer for minimum 30 mins.
Now scoop out the thick part of the cream in a bowl.. The thick part will be settled up in the top..
Place the bowl in another bowl which has a few ice cubes. Start whipping the cream using a beater/hand whisk.
After 5 mins(10-15 mins using hand whisk) the cream must have doubled in volume, add in the powder sugar.
Start beating again and whip until its stiff. It'll take a lot of time but it'll whip.
Use it straight away or refrigerate/freeze until ready to use.
RECIPE NOTES :
Just ensure you have not shake(d) the cream pack. Make sure the ice bath is cold. The beaters, bowls, cream packs are chilled. If atmosphere is hot, try to move to a colder area to ensure the cream whips easily. If the cream is not getting whipped, it might need some more whipping! With hand whisk it takes a minimum of 25-30 mins.