White Forest Cake - Eggless Baking Without Oven, Without Condensed Milk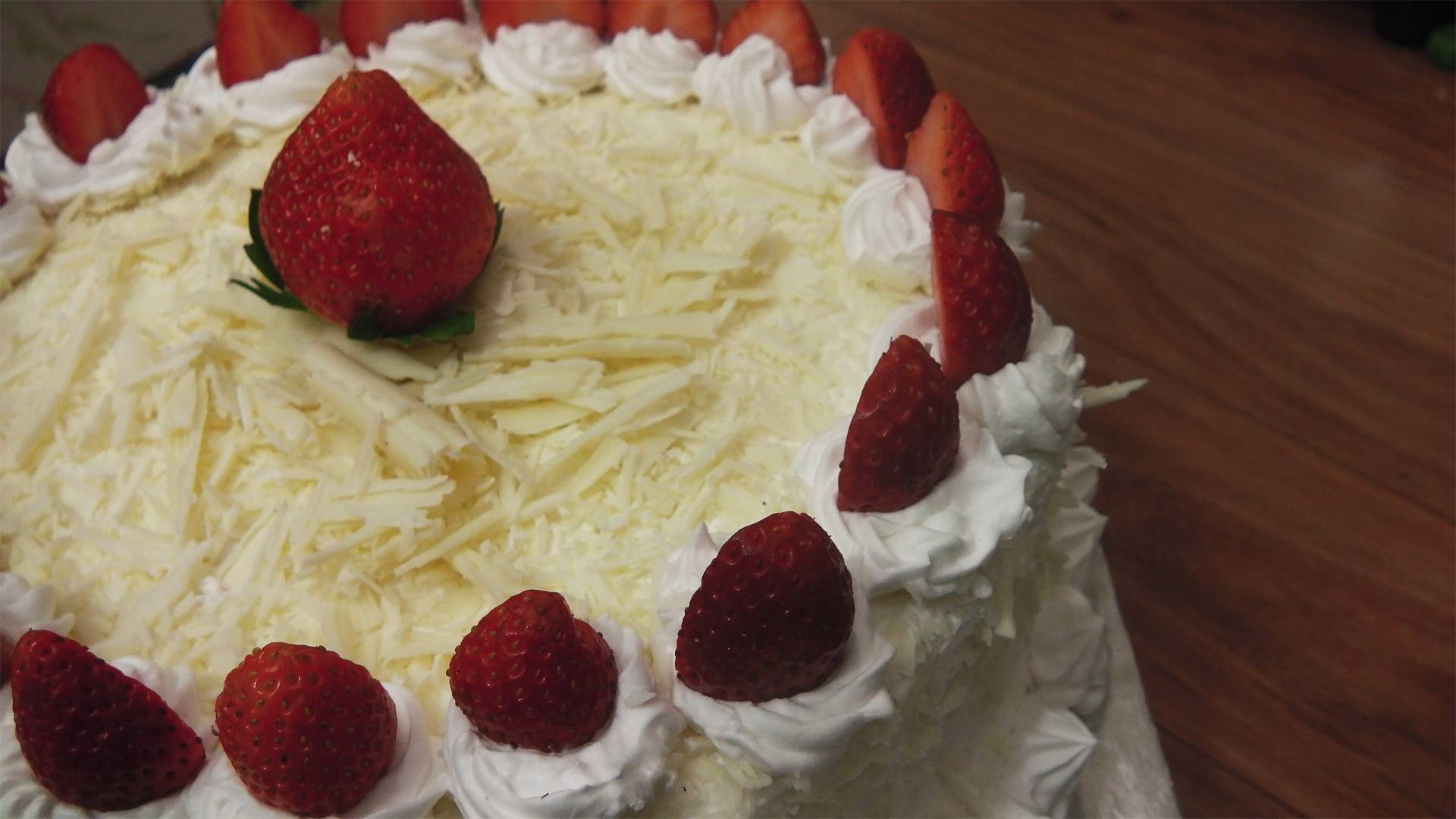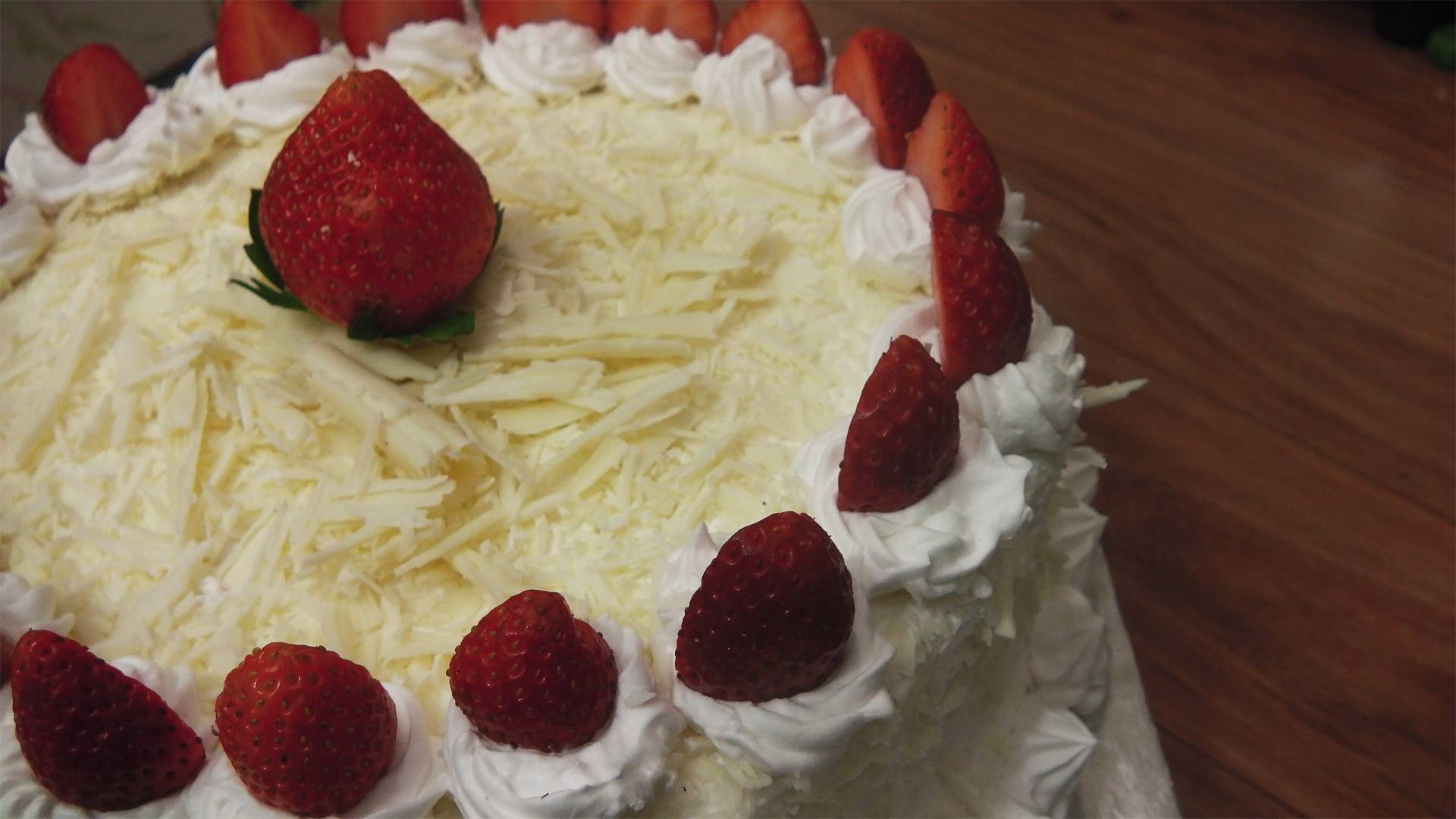 White Forest Cake - Eggless Baking Without Oven, Without Condensed Milk
INGREDIENTS:
For cake sponge
Salt - 2 cups to bake
Maida/ All Purpose Flour - 1 1/2 cup
Baking Soda - 1/2 tsp
Baking Powder - 3/4 tsp
Salt -
Butter - 1/2 cup
Powdered Sugar - 1 cup
Lemon Juice - of 1 lemon
Lemon Zest - from 1 lemon
Vanilla - 1/2 tsp
Yogurt - 3/4 cup
Milk - 1/2 cup
Other ingredients
Sugar - 5 tbsp
Water - 5 - 6 tbsp
Chocolate Shavings -
Whipping Cream - 500 ml
Powdered Sugar - 3 - 4 tbsp
Whole Strawberries -
Chopped Strawberries -
RECIPE STEPS:
For Sponge
Heat a idli cooker or a normal cooker(without whistle) or a normal big pot with 1-2 cups of salt, wire stand, perforated plate.
Sift the flour, baking soda, baking powder, salt(if using).
In a mixing bowl, cream the butter, sugar really well. Tip in the lemon, lemon zest, vanilla. beat well!
Add in half of the yogurt, sifted flour mixture, milk and fold well, now add in the rest flour, yogurt, milk and mix well.
Transfer the batter to a greased 7" cake tin or a normal utensil and place the tin into the preheated cooker and bake for 35-40 mins.
After baking, let the cake cool in the tin and after that let it chill in the fridge for 4 hrs or more.
For Assembling
Cream: Beat the cream in a bowl until soft peaks, add in the sugar and beat until stiff peaks.
Syrup
Mix the 5 tbsp sugar with 5-6 tbsp water.
For making chocolate flakes: Peel the chocolate with a peeler to make the flakes.
For completing
Place a plate over some bowls to make a turn table.
Place the cake over the turn table and make 3 layers of the cake using a long knife/serrated knife. Transfer the layers to a plate carefully.
Touch the turn table with a little bit of cream, and place the first layer. Smear some sugar syrup and make a thick layer of whipped cream. Spread 2-3 tbsp of chopped strawberry and cover the strawberry's with some more cream to make sure the second layer sticks. Place the second layer and spread the syrup, cream, berries then the third layer.
Spread some syrup. Now take a big dollop of whipped cream and spread nicely using a big knife/palette knife/spatula. See Video!
Place the cake in the freezer for 30 mins to 1 hr. Crumb coat have been set, now for the final icing, take a dollop of cream and spread it as shown in video! Spread the chocolate flakes all over the cake generously.
Transfer some cream to a piping bag with star tip, and make rosettes in top and bottom. And place halved strawberry's on top of the rosettes.
Place some big flakesand a big strawberry in center of the cake!
Cake is ready, refrigerate for 3-4 hrs or more and enjoy!