Ultimate Cheesecake Recipe - Oreo,Bourbon,Hide&Seek,Chocolate | No Bake | EBWO!!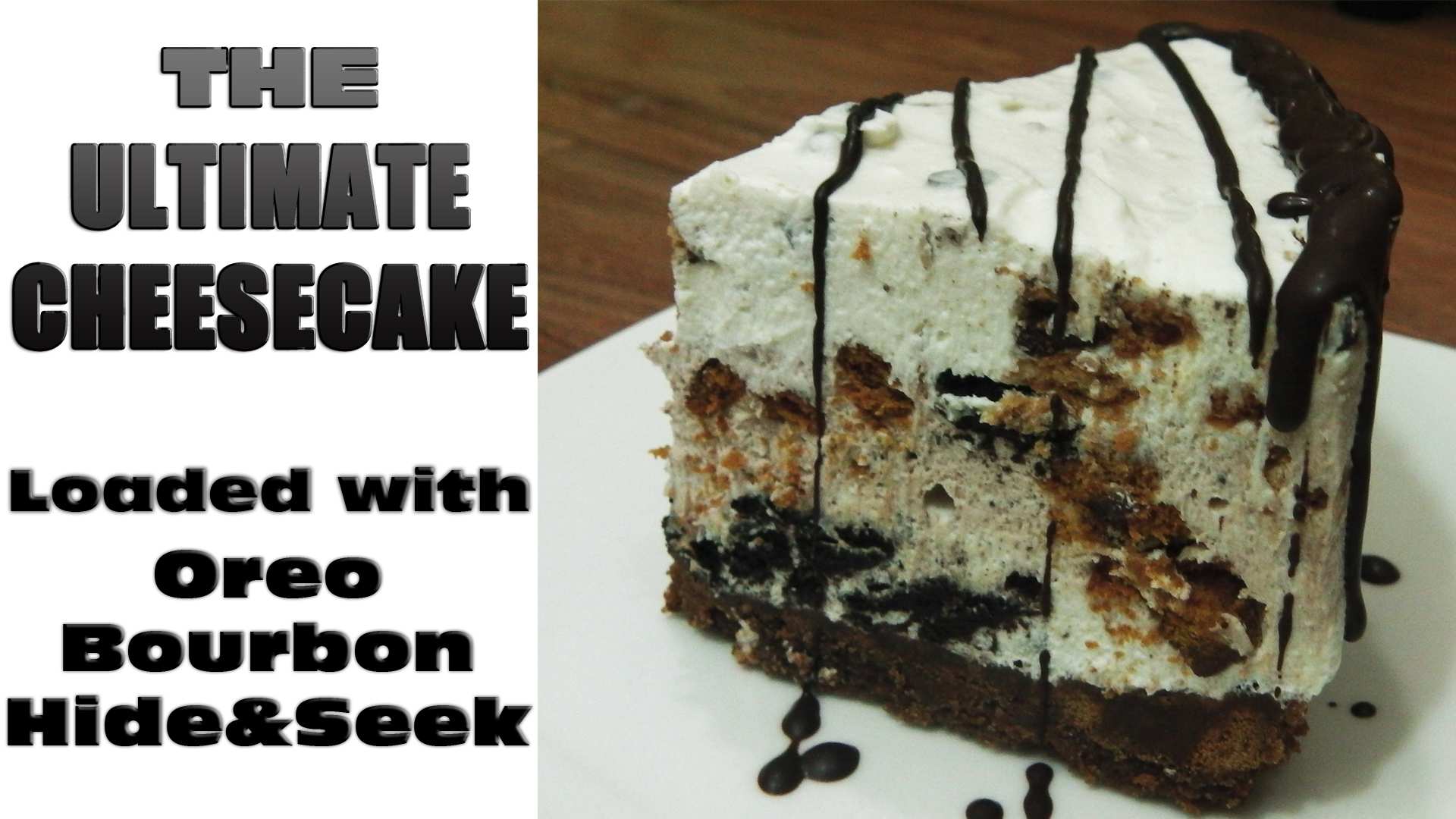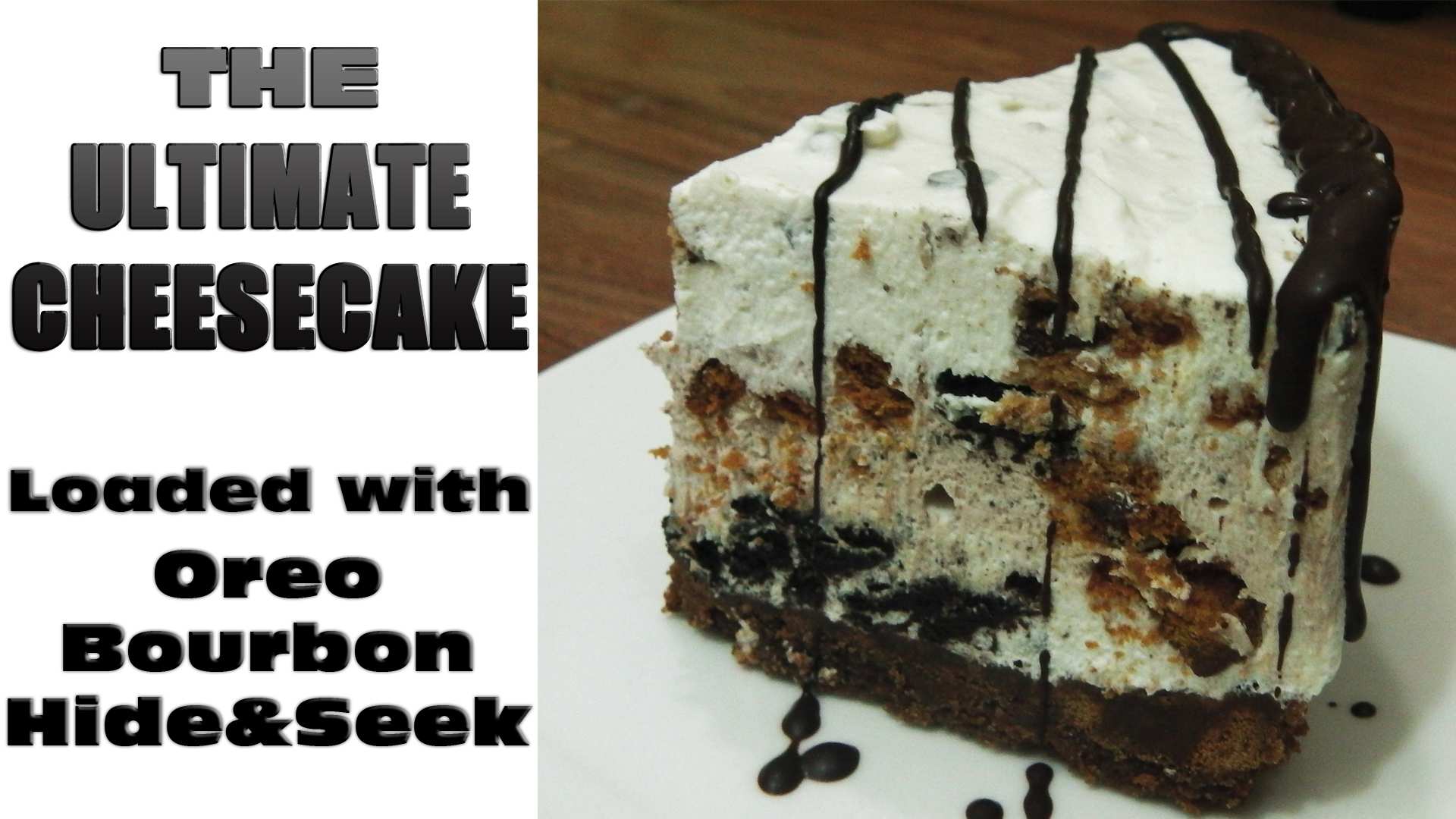 Ultimate Cheesecake Recipe - Oreo,Bourbon,Hide&Seek,Chocolate | No Bake | EBWO!!
INGREDIENTS:
Cookie Crumbs -
Melted Butter -
Water in room temperature - 1/2 cup
Agar Agar / China Grass - 3 gm
Cream Cheese - 250 gm
Powdered Sugar - 1/4 cup
Condensed Milk -
Lemon Juice -
Vanilla Essence -
Whipped Cream - 325 ml
Crushed Oreos -
Bourbon Biscuit Crush -
Cocoa Powder -
Hide & Seek Crush -
Choco Chips -
Melted Chocolate - to decorate
RECIPE STEPS:
Take the cookies and put them in plastic bag and smash them. Once they are quite like sand, put them in a bowl and pour in your melted butter. Quantity of melted butter depends upon the moisture of cookies.
Start by adding 50 ml of butter(appx) and proceed further to reach a wet sand consistency by adding about a tbsp by tbsp of melted butter. Take a little but of mix and press hard with hand, if it packs and stays, you're good to go!
Take a Spring form tin[SF] or a loose bottom 7" Cake tin and add in your cookie+butter mix and press down hard using a flat bottom glass.
Refrigerate the SF until we're ready with the cake mix.
Soak the agar agar in 1/2 cup of room temp water for 10 mins.
In a mixing bowl, add in your cream cheese and whip it up for a minute using hand mixer or a whisk/spoon. Now add in your sugar and mix for another minute.
Once, the agar is soaked, cook it stirring regularly in low flame till it dissolves well and no traces of agar is seen.
While you're cooking the agar, heat the condensed milk in another pan. Once the agar is dissolved, add it to the hot condensed milk and continue to cook for another 30 seconds.
Add the hot condensed milk and agar mix to the whipped cream cheese mix and beat well for a minute and add in the lemon and vanilla and mix well..
Whip the cream to stiff peaks and fold the cream to the cream cheese mix.
Divide the mix into 3 bowls. Add crushed oreo biscuits to one and mix well. Add Bourbon Biscuits and Cocoa to another and Hide&Seek and choco chips to the third one and mix well.
Take the refrigerated SF Tin and transfer the oreo mix to it and level it well. Level the bourbon mix and hide & seek mix next..
Refrigerate the cake for a minimum of 4 hours.
Dribble some melted chocolate or cut a slice first and dribble next! Enjoy!!