Veg Grill Sandwich Recipe - Quick & Easy Indian Snack Street Style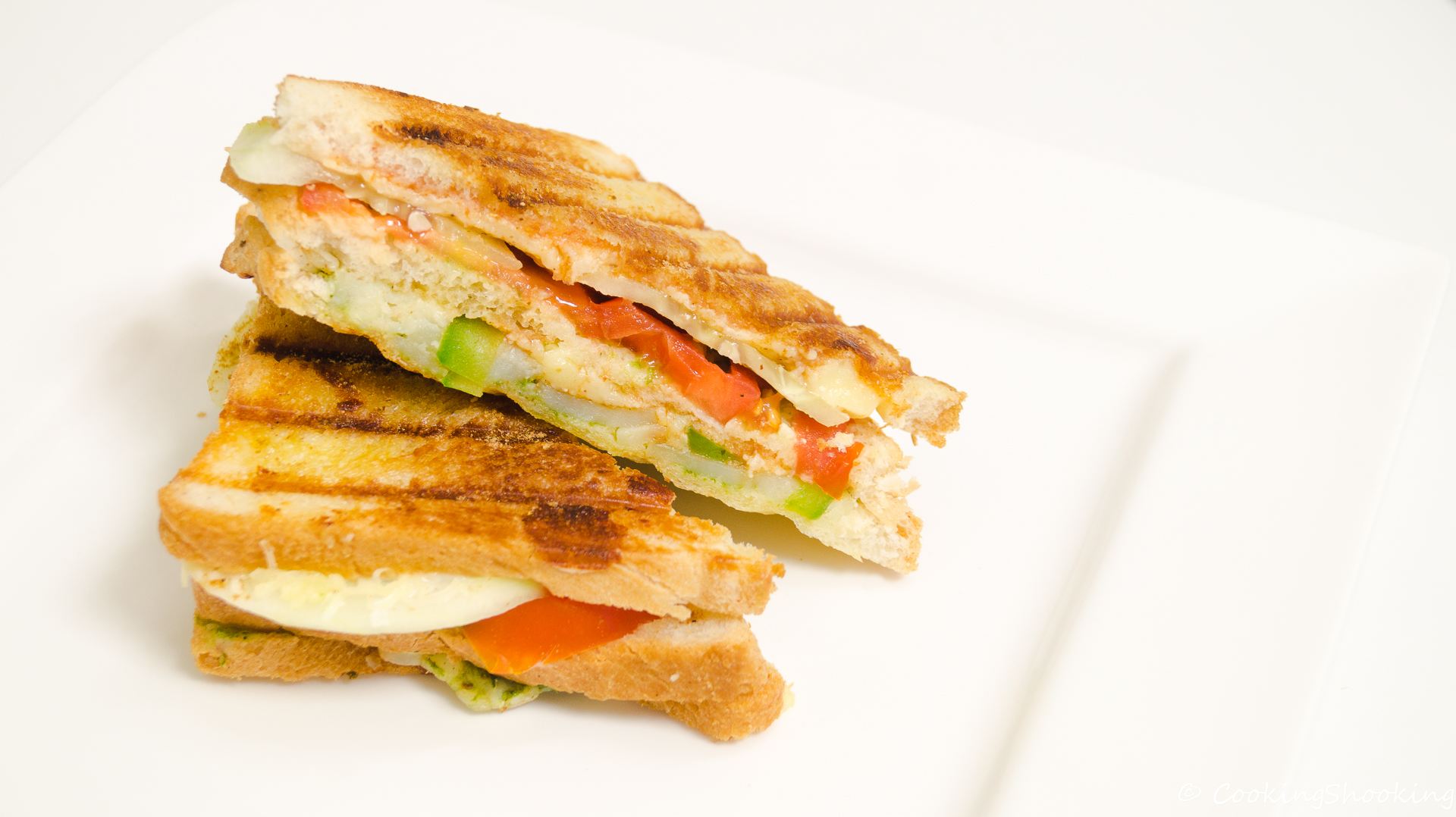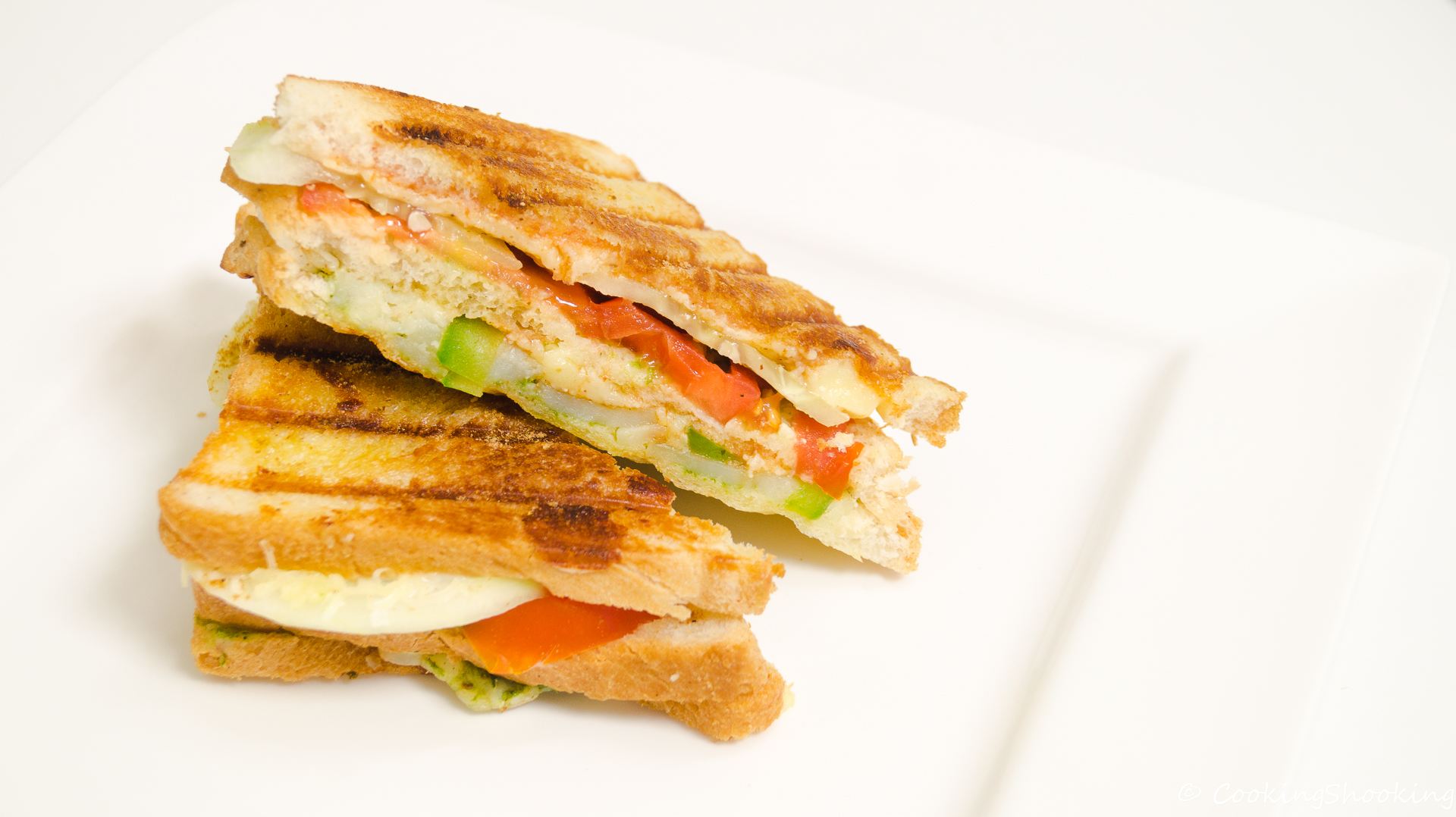 Veg Grill Sandwich Recipe - Quick & Easy Indian Snack Street Style
INGREDIENTS:
Bread - 6
Cheese Cubes - 2
Potato - sliced
Tomato - sliced
Capsicum - julienned
Cucumber - sliced
Butter - as required
Green Chutney - as required
Salt - as required
Chaat Masala -
Ketchup - as required
RECIPE STEPS:
Start by preheating the Sandwich Griller.
Spread Butter in the Bread, One bread with butter on both sides(goes in center), and two breads with butter in one side(remains up & down).
Smear Green Chutney in one of the bread(butter side down, then sliced boiled potato, and juliennes of bell pepper. Sprinkle salt and generous amount of chat masala. Then grate some cheese.
Then spread tomato ketchup in one side and gr chutney in the other side over the buttered bread. Keep the bread over the cheese, then place sliced tomato and cucumber.
Sprinkle Salt and Generous amount of chat masala, Grate cheese on top. Spread tomato ketchup in another bread and place it over the cheese(butter side up).
Make one more similarly, and keep the sandwiches to grill in the griller until golden, take out using a tong optionally smear a touch of butter and sprinkle some chat masala. Cut into two and ENJOY! :)
RECIPE NOTES :
Instead of Tomato Ketchup, tamarind chutney can be used OR a mix of coriander chutney, tamarind chutney and tomato ketchup! :) Instead of cheese cubes, cheese slices can be used and its more awesome. I was out of cheese slices that day, so used cubes! :) Green Chutney : Take One bunch of coriander and 1/2 bunch of mint, 1 Tsp Lemon Juice, 1/4 tsp salt, 1/2 tsp black salt, 1/2 tsp cumin seeds, 1/4 tsp sugar, 1 or 2 green chili. Using minimal amount of water, make a thick paste. Transfer to a bowl, and add almost the same amount of smooth yogurt and whisk. Use as desired.